Golfing In Brittany, France
The best time to go golfing in Brittany is – anytime! If you love golf, we are sure you'll love Brittany. The area offers a variety of courses which cater for everyone from scratch players to those whose handicap is golf itself.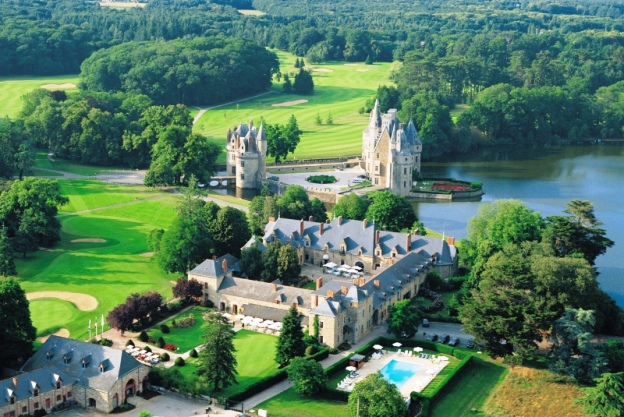 Best Golf Courses in France
This picturesque region has golf courses surrounded by amazing scenery. Some hug the craggy coast line, some are to be found amongst the hills, whilst others nestle in the forests. The choice is yours. You will find the best golf courses that France has to offer in Brittany.
It is a superb location for a golfing holiday and there are plenty of flights available.
Anything Goes
You are sure to receive a warm, friendly welcome at all courses and be impressed by the facilities. Perhaps the most appealing feature to some is that teeing off in Brittany is inexpensive and excellent value for money. The courses remarkably uncrowded and the dress code is relaxed. Wearing jeans won't raise an eyebrow on the golf courses or club houses in Brittany.
Green Cuisine
At these courses the Green Keeper and the Chef are equally important. The quality of food almost rivals the impeccable fairways. Don't expect fish and chips or a bacon "sarni" after the game. Remember you are golfing in France and your taste buds will thank you for it.
Top Five Golf Courses

There are many gorgeous golf courses in Brittany, so to make things a little easier here are our top five:-
1. Saint-Laurent
This is probably the most famous golf course in Brittany.
The PGA Championship has taken place here on several occasions. This course flows through parkland and is renowned to be tough off the back and easier of the front tee. This course will suit everyone.
Categories: Abacos, Brittany, Europe, France
Tags: Brittany, France, Golf, Golf Vacation, Shopping, sightseeing