The U.S. has always been beer-crazy, but it wasn't until the mid-1980s that 'brewpubs' took off and beer lovers everywhere began enjoying hand-crafted bottles of suds with bold flavors and imaginative names. No state encapsulates this love affair better than Colorado, which ranks third in the U.S. in its abundance of microbreweries and brewpubs. Coors is made in the city of Golden from 'Rocky Mountain spring water'. Once valued enough to be smuggled east of the Mississippi, it has since spread nationwide.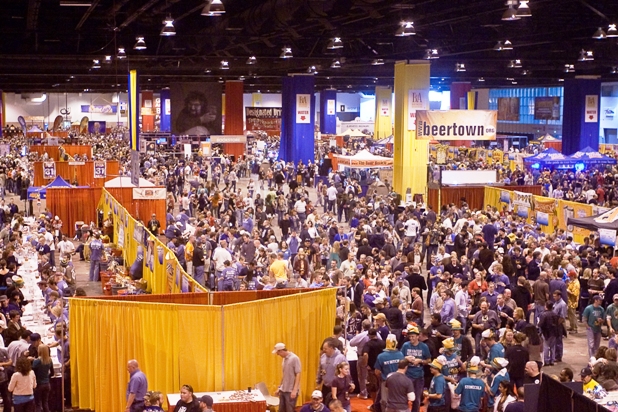 Denver's first permanent structure was said to be a saloon, and more beer is brewed here today than in any other American city, earning it the nickname the 'Napa Valley of Beer'. For one weekend in the autumn, it boasts the best selection on Earth during the Great American Beer Festival, a New World Oktoberfest that gathers representatives from the nation's best breweries to tap over 1,600 different kinds of beer—enough to get it listed in Guinness World Records for the most beers tapped in one place. Live music and beer-cooking demonstrations keep even the teetotallers happy.
If you fancy yourself a connoisseur or wannabe, visit the Wynkoop Brewing Company, Colorado's oldest brewpub. It's unpretentious but proud of its various microbrews; tour the brewing facilities or play a few rounds of pool. Good beer calls for good food, so head on over to the Buckhorn Exchange, Denver's oldest restaurant, for steak or wild game. Colorado Liquor License No. 1 is on display over the 140-year-old bar where Buffalo Bill once quenched his thirst.
Fort Collins, 65 miles north of Denver, has the most craft (read: small) breweries per capita in the state and holds the Colorado Brewers Fest in June; one of the hosts is the local Anheuser-Busch brewery, one of the city's top tourist draws.