Guide to Barcelona Beaches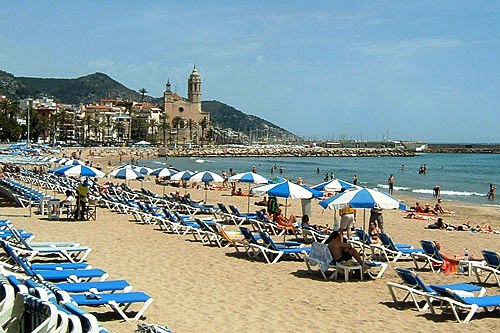 Barcelona is one of the most popular cities in Europe. Tourists visit the proud Mediterranean port city far more than they visit the capital of Spain, and Barcelona s rival city, Madrid. The 1.7 million inhabitants of Barcelona is proud of it s cultural heritage with the architecture of Gaudi and as the home of Catalunya. In addition the city offer first class shopping opportunities, wild nightlife and a pleasant climate all year round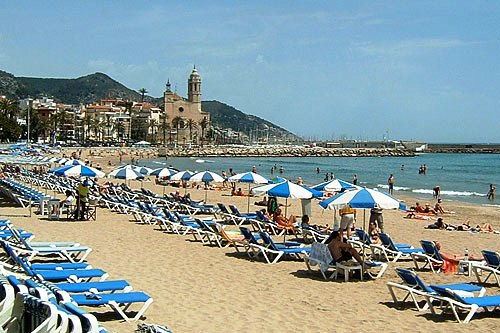 The 1.7 million inhabitants of Barcelona is proud of it s cultural heritage with the architecture of Gaudi and as the home of Catalunya. In addition the city offer first class shopping opportunities, wild nightlife and a pleasant climate all year round. But, what really makes Barcelona such a perfect destination for a weekend break is the combination of all what the city has to offer as well as a great city beach where you can relax and unwind.
The beach and things to do there
You can't go to Barcelona without going to the beach of the Barceloneta. While it may not be the clearest water you'll see along the Costa Brava, it's definitely a nice respite from the rhythm of the city and a good way to breathe in the salty sea air without breathing in something else.
Starting at the southern most point, where the Paseo de Joan de Borbon hits the beach, the boardwalk takes you northward along the beach, past beachfront cafes, chill out bars, up a grassy hill to the new port, filled with sailboats and yachts of every shape and size. The local people who visit the beach are tanned, relaxed and stylishly clothed. You can of course swim in the sea or read a book while on the beach, another nice thing to do is to try to spot the north European tourists who visits the beach. Find the pale ones among all the tanned locals!
Categories: Abacos, Barcelona, Europe, Spain
Tags: Barcelona, Barceloneta, Barceloneta Puerto Rico, Beach Vacation, Catalonia, Costa Brava, Family vacations, Madrid, Montjuïc circuit, Romantic getaways, Shopping, sightseeing, Spain