Planning a backpack hike in the mountains doesn't have to be difficult and you don't have to have a lot of experience to do it. Following some basic guidelines and planning can make you trip to nature much more rewarding and fun.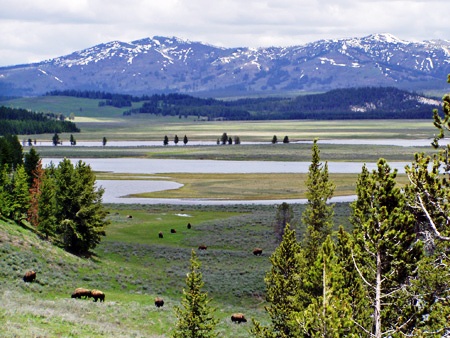 There are numerous and varied national forests and parks across the United States. We have Yosemite National Park in California, Yellowstone National Park in Wyoming, Montana and Idaho, Adirondacks National Park in New York and of course, the Ozark National Forest in Arkansas just to name a few. There are literally thousands of other parks across our great nation that fit the budget and aesthetic of anyone interested taking a few days to be a part of nature.
My favorite hiking spot when I was young was the Wind River Range in the Jim Bridger Wilderness located in Wyoming. I used to go with my Father and Grandfather and visit the many lakes up there, pitch a tent and eat fresh lake trout around the campfire. The air was crisp and clear, far away from the noise of urban life. Some of my best memories are from summer days with my family slapping mosquitoes and catching fish! We would hike up the mountains fourteen miles to an area called the Cirque of Towers.
It offered a breathtaking view of several mountain peaks and our viewing area was roughly 10,000 feet high. This was my Father's favorite place on Earth and we would always pause there before moving on to Lonesome Lake for a couple of days of camping and fishing.
For our trips, we always included the basics with a lot of thought as to how much weight we could carry up mountain trails for miles. First we started with the backpacks. They need to be comfortable and durable with a lot of pockets and places to hang things. We also had good vests with even more pockets for things like binoculars or bug repellant.
Categories: Abacos, California, Colorado, Idaho, New Mexico, New York, North Carolina, USA, Utah, Wyoming
Tags: California, Hicking, Hiking, Lonesome Lake, National Park, National Parks, sightseeing, United States, vacation, Wind River Range, Wyoming, Yellowstone national park, Yosemite National Park