Hotel San Jose Austin Texas
A half-mile south of downtown, in Austin's authentically funky South Congress neighborhood, the San Jose hotel perfectly fits its location: it's unpretentiously stylish, relaxed and comfortable, and surprisingly easy on the budget, cheaper even than the big chains downtown.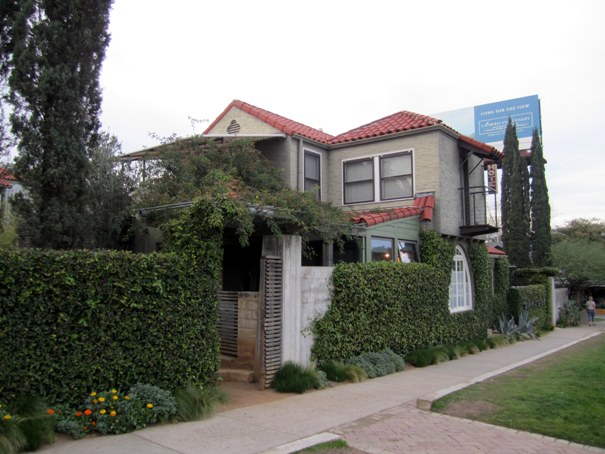 Once a Thirties motor inn, it's been renovated in a sort of Texas-Zen style, with bare concrete exterior walls under red tile roofs and crushed granite walkways traversing a courtyard garden planted with native vegetation. The former motel rooms and bungalows have been redesigned in a stripped-down modern style, with queen beds, sparkling white bathrooms stocked with Dr. Bronner's peppermint soap, writing desks with Eames side chairs, and not much else.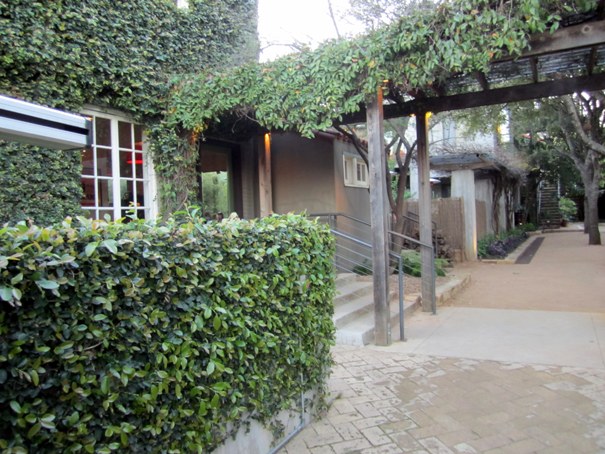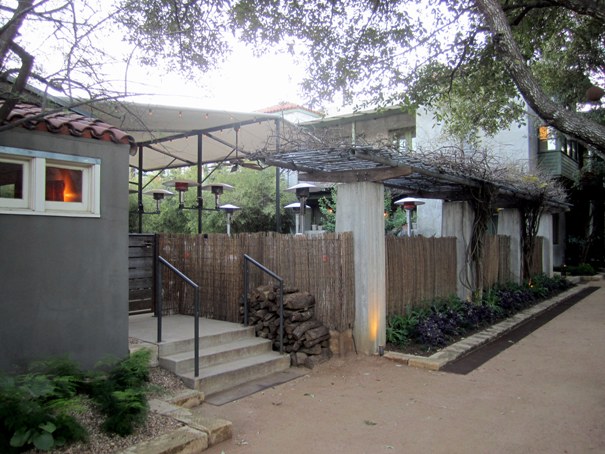 This hotel has 40 bungalow style rooms. Various layouts include, Standard, Grand Standard, Double Queen, Petite Suite, Grand Suite and Courtyard Suite.
Best of all is the price: it's possible to spend close to three hundred dollars a night for one of the suites, but standard rooms are well south of that figure, and the three "European-style" rooms above the lobby lounge can be booked individually (with shared bathrooms) for under a hundred dollars.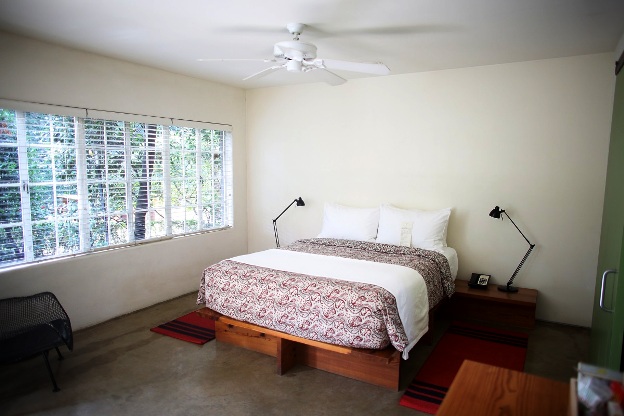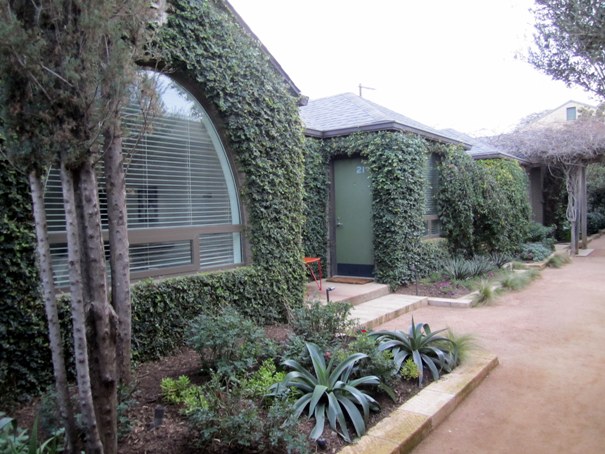 DINING: Jo's Coffee Shop serves sandwiches. Open everyday, closes at 6 pm Sunday and Monday, 9 pm Tuesday – Friday and 10 pm on Saturday.
The Courtyard Lounge serves beer, wine and a cheese plate everyday from 5 pm to midnight.
Rated High
Upper midscale, smoke-free, downtown hotel
Bungalow-style hotel near Congress Avenue Bridge
2 floors, 40 rooms – no elevator
Outdoor swimming pool
Lounge
Free Internet in room
Free parking
Pet-friendly hotel – allows up to 2 dogs per room – $10 per night fee for each dog.
Categories: Austin, Texas, USA
Tags: Austin, Austin Bergstrom International Airport, Austin Boutique Hotels, Austin Hotels, Austin Texas, Boutique Hotel, Bungalow, City Vacations, etraveltrips, Family vacations, Hotel San Jose, Live Music, Romantic getaways, San Jose, San Jose Hotel, Shopping, sightseeing, small luxury hotel, South Congress, Texas, Texas Hotels, travel, United States