When you visit Long Beach, California there is so much you may want to do that a great place to stay has to be a top priority. Here are a few suggestions.
Hyatt Regency Long Beach, California

located at 200 South Pine Avenue in Long Beach, California.
This is located on the beautiful setting of the Rainbow Harbour, which gives all the rooms a view to remember. This is set near all the things you can wish for including the Aquarium, Queen Mary and Shoreline Village and places to see and explore.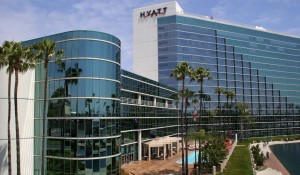 At this hotel, you have 528 rooms, so it is not small but the staff are friendly and always help when asked. Rooms here have a work area that is a nice size, and the beds are really comfortable with, plush, down comforters.
The hotel has a contemporary décor, which you meet on entering the lobby. The lobby has a lovely bar area where you can unwind after a day seeing the sights. You have Perks Coffee Pantry and Tides Restaurant where you can get meals and snacks. If you like they offer you in-room dining for that quiet meal for two.
If you are an active person then making the most of the StayFit fitness centre or the lovely pool, this is a heated out-door pool that basks in that wonderful sunshine.
located at 335 Pacific Avenue in Long Beach, California.
Here is a small hotel that offers the guest true contemporary décor and the most wonderful personal touch.
The very helpful staff really are some of the best you will ever meet, helping you to get the best not only from this hotel but the whole Long Beach holiday.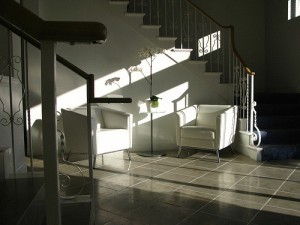 Tea, coffee and fresh fruit are available all day, and you are in walking distance of several restaurants, bars and shops. They have wireless internet access, and there is television in the lobby. With only 35 rooms it is cosy and the rooms have a shower rather than a bath. There is a complimentary breakfast and on the evening check what they may be doing in the hotel, such as wine tasting.
This is a small but really friendly hotel that truly has captured the California spirit, where the staff are really helpful and the little touches make your stay one of the best you will ever have here in California.
For more information on Long Beach hotels click the link below

https://www.etraveltrips.com/eTravelTrips/hotels_list.php?vresort_name=&ifacility_id=&vcountry=&vstate=&vcity=long+beach&search_rosort=search