Hotels & Resorts In The Seychelles
In the warm waters of the Indian Island lies the archipelago of the Seychelles, made up of 115 small islands waiting to be discovered by you. Each island has its own character and something different from the next to offer you, however whichever one you do choose you will feel like you have found a little slice of heaven on earth.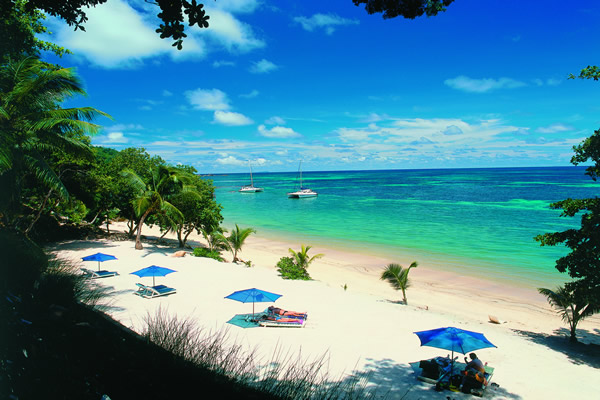 Swim beside turtles in sparkling azures waters, dive amongst out-of-this-world coral, eat freshly caught seafood everyday or be an explorer while island hoping.
Four Seasons Seychelles – Play the explorer trekking through the jungle or snorkelling in the sea, act like a Queen lounging by your very own plunge pool with staff just a call away, experience a shore side romance while strolling barefoot on the softest powdered sand. Or do nothing at all while staying at the Four Seasons Resort Seychelles.
Coco de Mer Hotel – Swinging in a hammock amongst the rarest palms of all, the coco de mers, with nothing but the sound of waves reaching the shore, you will think you have found a little piece of heaven on earth. The Coco de Mer Hotel is located in an area of natural beauty surrounded by tropical forest offering impressive sights, smells and sounds in every corner of the resort.
Bird Island Lodge – If you've always dreamt of having a Robinson Crusoe moment then Bird Island Lodge can make that dream become a reality for you. This is one of the only places on earth where you can still feel as though there is nothing there but you and nature.
From the moment you arrive on the grass landing strip this is your island to explore. There are giant tortoises, exquisite birds that will put any previous bird watching achievements to shame and nothing but beach.
Categories: Abacos, Africa, The Seychelles
Tags: Beach, Beach Vacation, Coco, Family vacations, Giant tortoise, Hotel Deals, Indian Ocean, Luxury Hotels, Praslin, Resort, Robinson Crusoe, Romantic getaways, Scuba Diving, Seychelles, Spa Vacations, The Seychelles