Israel's Capital City – Jerusalem
Traveling to Jerusalem is a dream-come-true for many people. Known as The City of God, Jerusalem is a place that people will save for many years to go visit.  Jerusalem holds a special place in the heart of many people.  The city, of course, has an amazing religious history which attracts many people.  Even those who are not religious are amazed at the culture and history of this fascinating and beautiful city.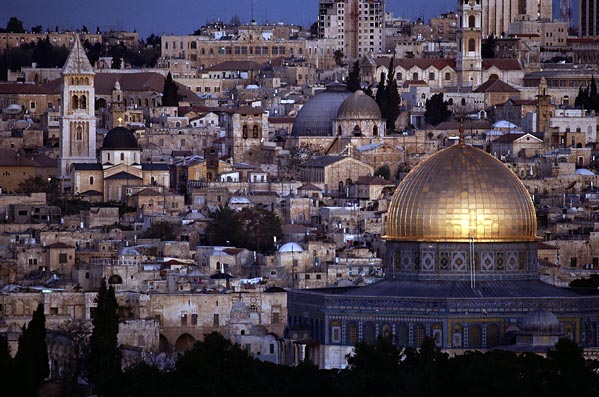 Going to Jerusalem is like taking a step back in time, to a day when camels and donkeys were the most common means of transportation.  It was a time when life was simpler.
Families and religions were important.  Marketplaces on the streets, fishing in the Sea of Galilee, walking the places where men from the Bible walked – it's fascinating to young and old alike.
Jerusalem has quite a history within the country of Israel. Back in 1010 BC, King David captured Jerusalem and made it the capital of Israel in 996 BC.  He dreamed of building a large place of worship, a temple, in Jerusalem and his son Solomon made that dream become a reality.  King Nebuchadnezzar of Babylon leveled the entire city in 587 BC and deported most of the people to his country.
However, to the Jewish people, there was no place like their capital and place of worship.  At the first opportunity, they rebuilt the city and temple under the leadership of Nehemiah in 445 BC.  They continue to consider Jerusalem the capital of their country, not just politically, but also in terms of worship and culture.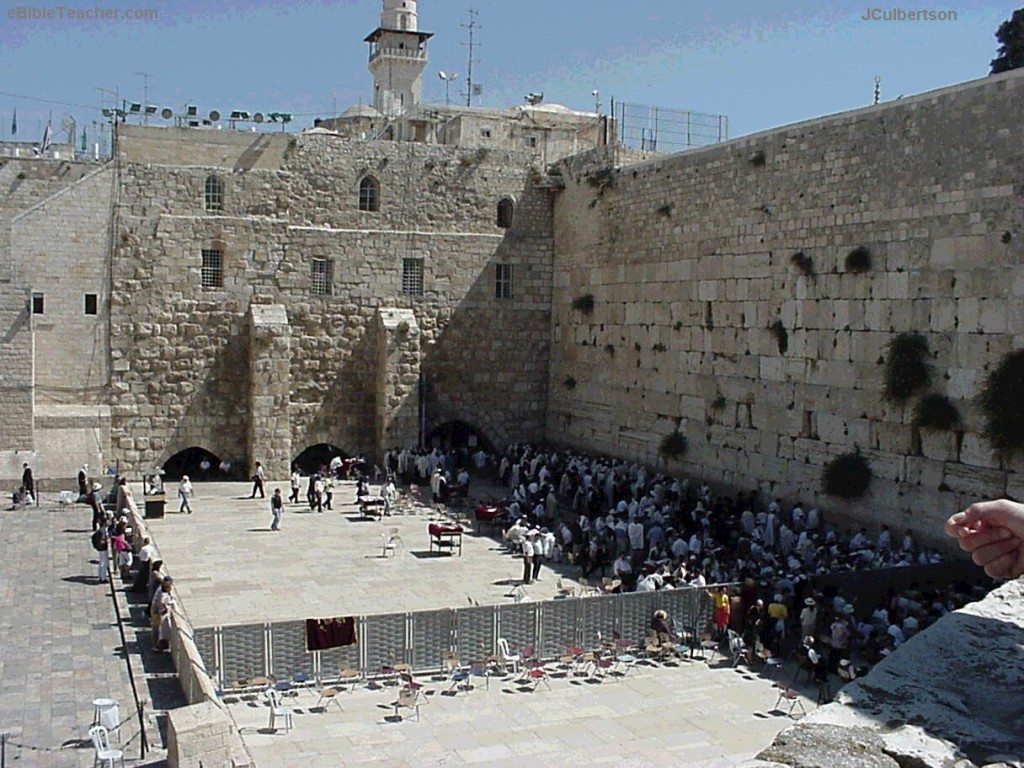 Nearly 40 years before the birth of Jesus, Herod increased the size of the Second Temple and made it even more beautiful.  However, in 70 AD, the Romans destroyed the temple, leaving only the western wall.  This wall became a place of weeping and a memorial for the Jewish people and is still considered the holiest shrine of Judaism.  It is simple referred to as "The Western Wall" or "The Wailing Wall."
Categories: Abacos, Israel, Jerusalem
Tags: City of God, Historical site, Israel, Jerusalem, Jesus, Old City, Religious site, Rockefeller Museum, Second Temple, sightseeing, travel, vacation, Western Wall