The Jefferson hotel , Washington, DC is a Beaux-Arts jewel that offers the ultimate boutique hotel experience. This award-winning luxury property has a unique character and rich history. Offering impeccable service, and opulent amenities, The Jefferson creates an atmosphere of pure elegance that will suit even the most discerning traveler. Guests of The Jefferson, Washington, DC will enjoy incredible dining, a 24-hour Butler service and graciously-appointed accommodations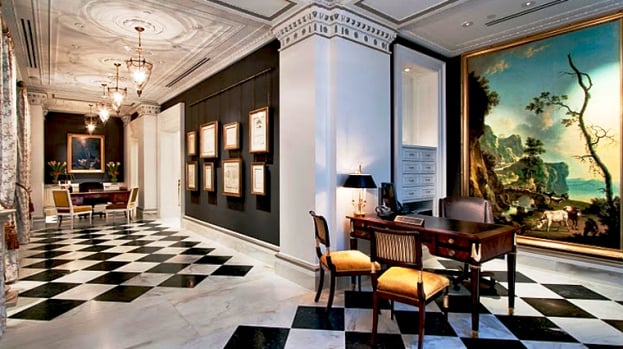 Since its refurbishment in August 2009, The Jefferson Hotel offers service and amenities that are regularly heralded by leading travel authorities and experts. On the premises you will find in-house spa with massages, facials and body treatments, unisex beauty salon offering manicure and pedicure, hairstyles, fitness room, individual televisions, jump ropes, medicine balls, dumb bells and exercise mats while business travelers can host their events in the modern business area where each meeting rooms is named after one of Thomas Jefferson's favorite spaces at beloved Monticello and include three small meeting rooms, a boardroom, a private dining room and several parlor-like spaces with capacity from three and to up to 80 delegates.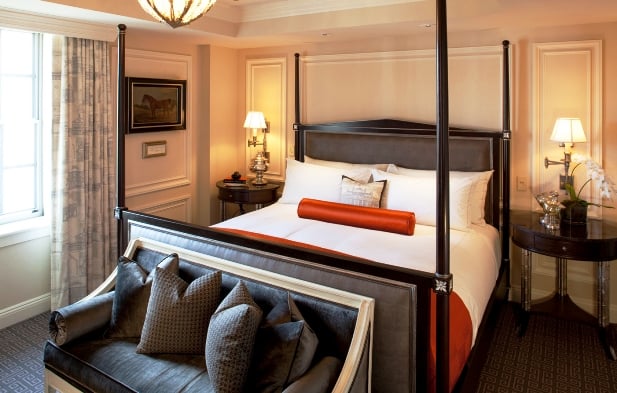 The elegant ambience of The Jefferson's 99 guestrooms and accommodation represent Thomas Jefferson's cherished years in Paris hence an extra attention is paid to every single detail inside featuring velvet couches and whitewashed writing desks, parquet flooring, hand-crafted chandeliers, beds dressed in custom Porthault linens, desk chairs covered in dupioni silk, bathrooms with hand-cut Italian and Spanish stonework with walk-in showers and custom bath amenities, seventeen-inch televisions masterly hidden in the mirrors.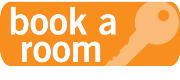 The dining options at the Jefferson Hotel offers guests the award-wining Plume restaurant and its world-known chief cook serving all the best culinary masterpiece to fit your tastes and great and large in-house wine cellar presenting a wide selection of good international and national wines both contemporary and vintage ones.
The convenient location of the Jefferson Hotel provides close distance to the Farragut North railway station just 650m away, Farragut West 750m, Farragut North underground station 300m, Ronald Reagan Washington National Airport 8km, Baltimore-Washington International Airport 50km and Dulles International Airport 42km driving distance respectively.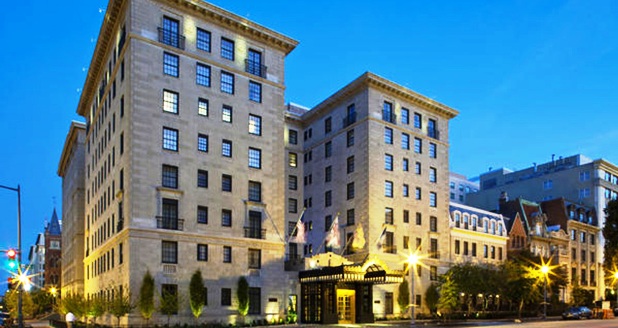 Location.
The Jefferson Hotel is located in Washington, D.C., four blocks from the White House. The National Geographic Society and Embassy Row are one block from the hotel. The Washington Monument, Ford's Theater and the business district are one mile from this downtown Washington, D.C., hotel.
Hotel Features.
The fitness center is located on the lobby level and is open 24 hours a day. Two restaurants and a lounge are available for all-day dining. Concierge services and personal butlers are available.
Guestrooms.
The Jefferson Hotel's guestrooms are include 32-inch HDTVs with DVD players and gaming systems, Bose Wave radios with CD players and iPod docking stations. Italian marble bathrooms offer oversized walk-in showers, 17-inch TVs and bath amenities by Red Flower.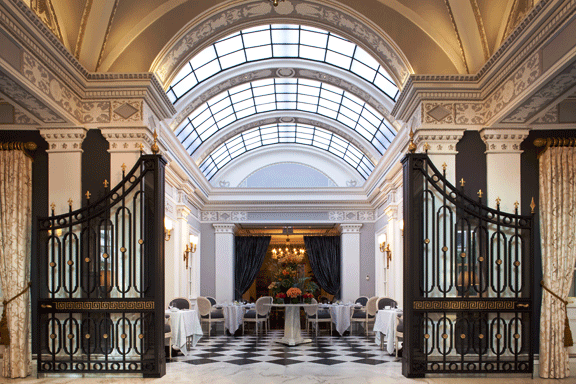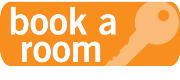 The Jefferson Hotel, Washington, DC
1200 16th Street, NW, Washington, DC 20036
(202) 448-2300