Lefay Resort & Spa Lombardy. Italy
A tranquil oasis overlooking Lake Garda, Lefay Resort is family run and stands by a philosophy of eco sustainability. Surrounded by natural terraces, woods and olive groves, this is a magical place with a superb spa at its very heart, together with delicious cuisine and comfortable, bright and spacious suites.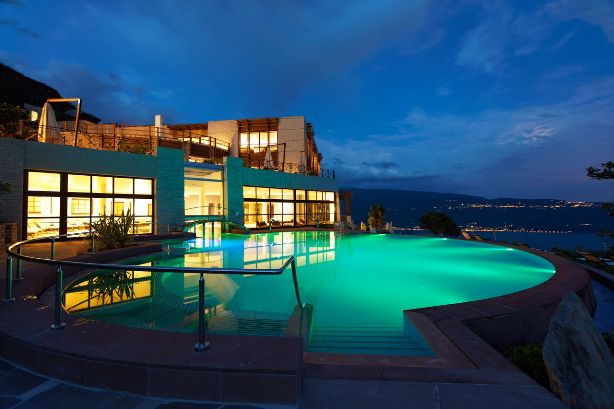 Designed to blend in with the surrounding countryside, the suites in Lefay Resort are a tasteful mix of warm olive wood, stylish oak furniture and bathrooms in Italian marble. Each one has a terrace from which to appreciate the marvelous lake views.
Make the most of the array of swimming pools and saunas at Lefay Resort. Spend time discovering the delights of the Lake Garda area and go into Gargano with its historic villas, palazzos and churches. Visit the Palazzo Bettoni with its fine art collection and beautiful gardens. On your return, indulge in a spa treatment before a delicious dinner in the restaurant.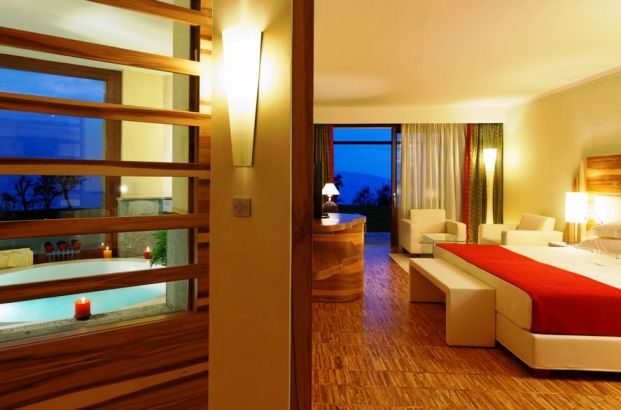 Guest rooms
The rooms have been designed according to an innovative concept that brings the emotion of nature into the room, each with a large terrace and a wonderful lake view. Natural fabrics, rich materials such as Italian marbles, olive tree wood and Italian walnut provide guests with those little luxuries that make them the centre of great attention. All the rooms are fitted with a modern heating and cooling system which regulates the temperature through irradiation to guarantee a healthy, comfortable environment.
Dining
Vital Mediterranean Cuisine – The cuisine at Lefay Resort & SPA Lago di Garda dedicates particular attention to the Mediterranean diet, to offer the emotions of authentic Italian and local flavors; therefore the protagonists will be fresh seasonal products, extra-virgin olive oil, the citrus fruits that grow alongside the lake and the herbs from the vegetable gardens, accompanied by a selection of the best Italian and international wines. The proposals of Lefay Vital Gourmet identify themselves in a concept of a vital, tasty and light Mediterranean cuisine.
Categories: Abacos, Europe, Italy, Lombardi, Venice
Tags: Beach Vacation, Brescia, Desenzano del Garda, etraveltrips, Gargano, Golf, Hotel, Hotel Deals, Italy, Lake Garda, Lefay Resort, Lefay Resort & SPA Lago di Garda, Luxury Hotels, Olive oil, Resort, Shopping, sightseeing, Spa, Spa Vacations, travel, Venice, Verona