Minnesota is a fantastic place to play golf. The many fine Minnesota golf resorts located in various parts of the state are perfect destinations for your summer get-away. Listing all the Minnesota golf resorts and their amenities would be quite lengthy and the space of this article does not permit that degree of detail. Instead I will highlight a couple of favorite Minnesota golf resort destinations, but rest assured that there are many other fine locations across the state.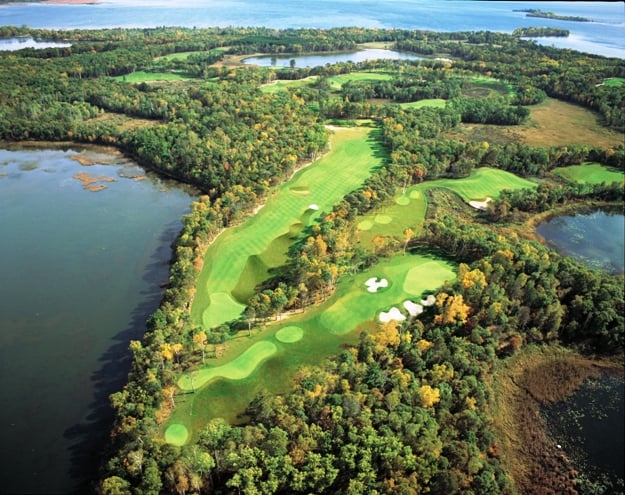 Perhaps the premier Minnesota golf resort destination is the Brainerd lakes area. Golf Digest magazine agrees and lists this area of Minnesota as one of the top golf destinations in the USA. Madden's, Cragun's and Grand View Lodge are just a few of the Minnesota golf resorts in the Brainerd lakes area and represent the larger golf resort experience. But what if you want a smaller experience? Here is a suggestion; why not check out Birch Bay Resort which has it's own 9-hole golf course along with cabin rental as well as water activities for the entire family.
The Alexandria area is another favorite destination and another fine Minnesota golf resort is the Arrowwood Resort and Conference Center on the shores of Lake Darling. You can experience golf at Atikwa Golf Club at Arrowwood as well as the many fine area golf courses that call Alexandria their home. Alexandria is also the boyhood home of PGA Tour player and past USA Ryder Cup Captain Tom Lehman.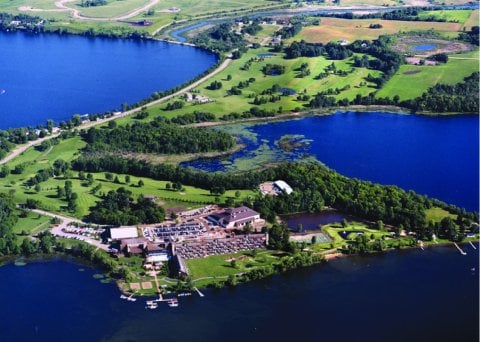 The Detroit Lakes area is another hidden gem in Minnesota and a golf resort that doesn't get nearly enough attention from the Twin Cities population base is the Fair Hills Resort featuring the Wild Flower Golf Course. As with the Arrowwood Resort near Alexandria you can stay at Fair Hills and make this your home base while you spend the week discovering the other fine local golf courses just a short drive away.
The Native American Tribes of Minnesota have added to the golf resort landscape in recent years with the introduction of fine courses such as Dacotah Ridge near Morton, Minnesota and the Wilderness at Fortune Bay near Tower, Minnesota. There are lodging, restaurants and casino facilities near by so you can stay and play as long as you wish.
The Old Barn Resort and Rivers' Bend Golf Course is a Minnesota golf resort that specializes in a wide variety of family activities. Nestled in the Root River bluff country near Preston, which is located in southeastern Minnesota, this is a camping and golf experience that will have you coming back again and again.
Thumper Pond, near the city of Ottertail in northwestern Minnesota, offers the complete golf resort experience. In addition to the golf course there is also a spa, indoor waterpark and of course lodging and dining facilities.
As you can see there numerous choices offered in Minnesota golf resorts such as areas of the state to stay and play as well as services offered at each facility. This is just a small listing of what Minnesota has to offer as you plan your next golf get-away.