With less crowds on the streets and shorter times for waiting, it provides a perfect and serene opportunity to explore some of the very many attractions in Paris. With less demand for travel and accommodation, it is also the most inexpensive time of the year with hundreds of deals on flights and hotels. And for those looking for a bargain, the end of Paris' annual winter sales is the perfect opportunity to take advantage of the city's many shopping districts!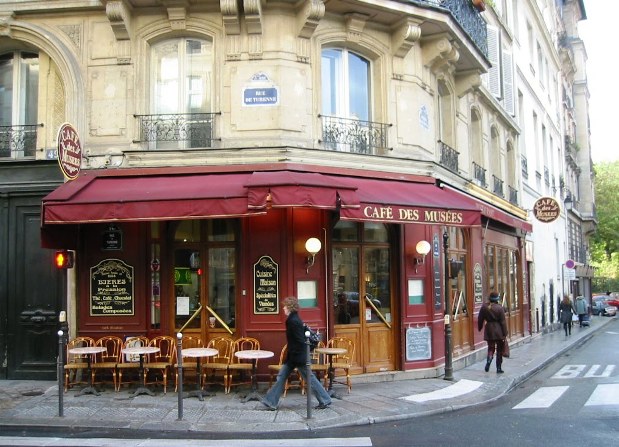 One of the easiest ways to get about in Paris is its wonderful metro. The stations are world renowned for their design and style, dominated by art noveau and art deco motifs and ornamentation. Paris metro tickets are good value for money and all the major tourist attractions in Paris, such as the Arc de Triomphe and Notre Dame Cathedral are located right near metro stations.
Another great way to enjoy Paris on a budget is to simply live and breathe the city. To take in its charms is to walk its pavements, sit in its cafes, read poetry and listen to the lunchtime chatter of Parisiens. Paris has a longstanding and quite phenomenal cultural and intellectual history. Trips to the Latin quarter and Saint-Germain-des-Pres will re-invigorate the writer or artist in you, and remain off the beaten track from the more conventional Paris sightseeing tours.
And if you are looking for inexpensive, quality dining, Paris is the place. Though the city attracts its fair share of the glitzy and nouveau-riche for supposedly high-class culinary experiences, there are plenty of small, independent brasseries which offer delicious hearty meals. Some of these cafes have stood in the same street corner for over half a century, and have menus that combine the best of French cuisine with recipes passed down through the family for generations.
They provide the perfect and most authentic way to enjoy French food after a visit to one of the Paris museums. Le Bistro d'Andre near Balard metro is one such establishment, where you can find classics such as duck confit and cassoulet in the classical ambience of a Parisian brasserie.
Le Petit Picard, in the heart of the trendy Marais neighborhood, is known for its generous portions and hip decor, where you can have starter, main course, dessert and wine for as little as twenty euros. You dont have to be a millionaire to visit Paris- you just need to know where to find budget prices that don't compromise quality!