The city of Florence is a true artistic treasure, filled with lots of art and museums, along with the great fashion and is truly a must-see destination when you visit the country of Italy. However, if you do have some time and want to escape the city life to more tranquil destinations, then you should consider these popular day trips from Florence: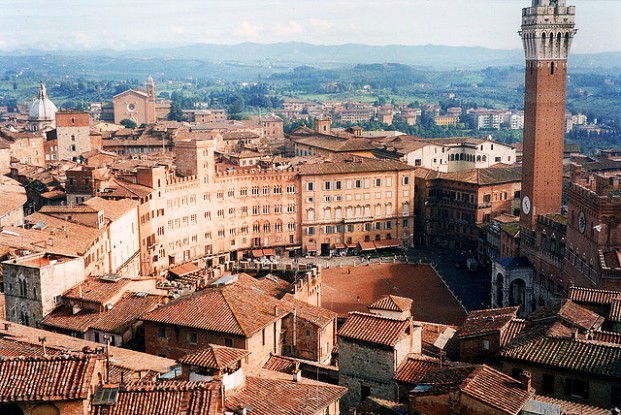 San Gimignano
From Florence, you can take a rental car and drive through the beautiful wine country down to San Gimignano, an example of Renaissance beauty. This town is famous for its medieval towers that will impress you very quickly as you approach the town. There is a charming old part of town that is easily accessible on foot. You can check out some of the restaurants, shops, alleyways and piazzas. Be sure to savor some of the local white wine called Vernaccia di San Gimignano.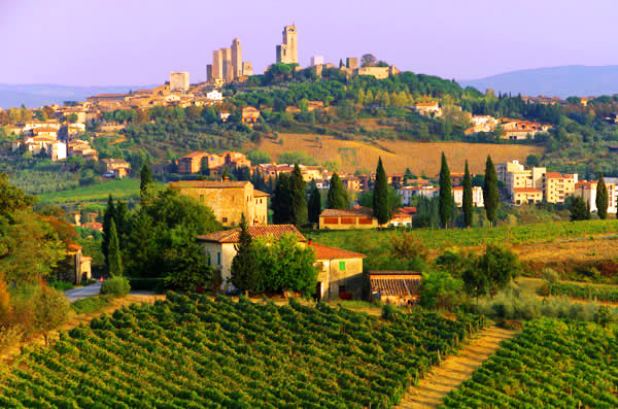 Siena
Another easy drive from Florence is to Siena, which is known for its famous medieval horse race known as the Palio, which they run twice a year. It is run in the famous Piazza del Campo, a famous square that is a great place to people-watch and sit outdoors in a cafe. There is also a spectacular Duomo (Cathedral) and Battistero
(Baptistry) that is worthwhile to visit. If you are an archaeological enthusiast, then you should visit the Speddale di Santa Maria della Scala, an old hospital that has an underground museum.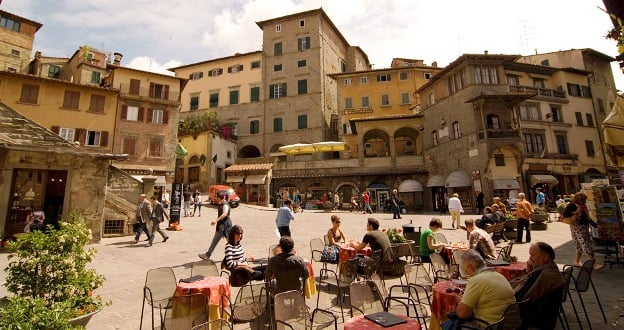 Arezzo and Cortona
Known for the birthplace of some famous artists, Arezzo is another quaint little Tuscan town worth visiting. Piero della Francesca and Giorgio Vasari are the artists that represent this town. The former has many frescoes in the Basilica di San Francesco. There is also a beautiful Romanesque church of Pieve di Santa Maria located in the Piazza Grande.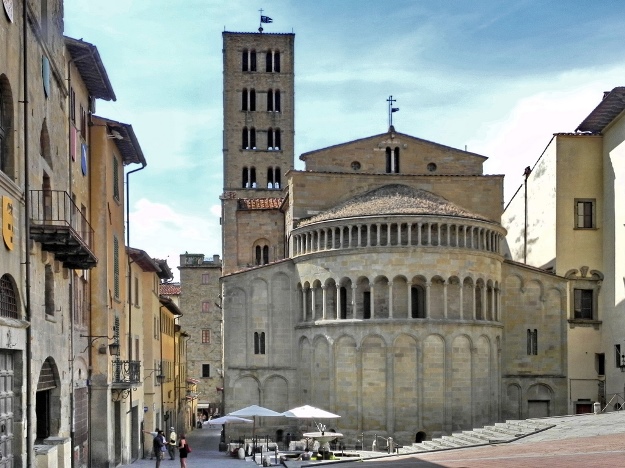 After lunch, it is recommended to take a drive to Cortona.
Cortona is the town pictured in the famous movie "Under the Tuscan Sun". Its origins date back to the 5th century BC. It is filled with olive trees and vineyards along the Tuscan countryside. There is not much to see here, but you can stroll along Piazza della Repubblica and Piazza Signorelli for some shopping and perhaps dinner.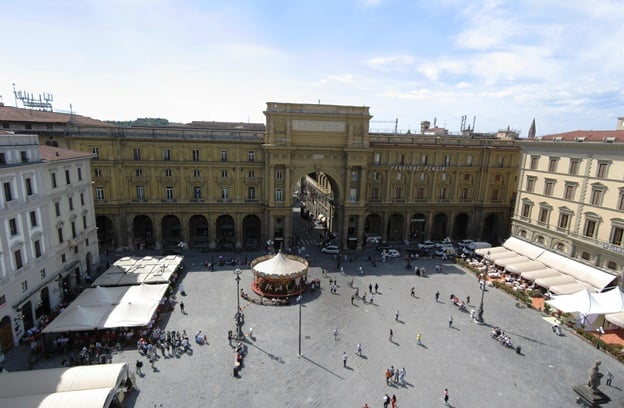 Fiesole
This is an easy destination to reach by Florence because all you have to do is hop on the number seven bus from the Santa Maria Novella station. The town lies about 5 miles on top of hills outside of Florence. You can get a nice view of the Florentine skyline with Brunelleschi's Duomo majestically sitting in the foreground. The town features a medieval cathedral, beautiful gardens, lovely villas, winding narrow streets and charming vistas.
These Tuscan day trips are recommended if you've been able to spend at least a couple of days in Florence. And then if time permits on your Italian holiday vacation, then you should take time to explore the day trips mentioned above.