Looking for day trips from Palermo, Sicily?
One of the great destinations in Italy that many tourists do not even contemplate visiting is Sicily. It is an overlooked jewel as a travel destination because it is full of so much diverse history and culture from the various groups that have ruled the island. Sicily has been ruled by the Greeks, Romans, Phoenicians, Saracens, Arabs, Normans, Spaniards, French, etc. Each of these groups have left their own unique mark on the island, and it is apparent when you visit. In fact, some of the best Greek ruins in the world are located in Sicily.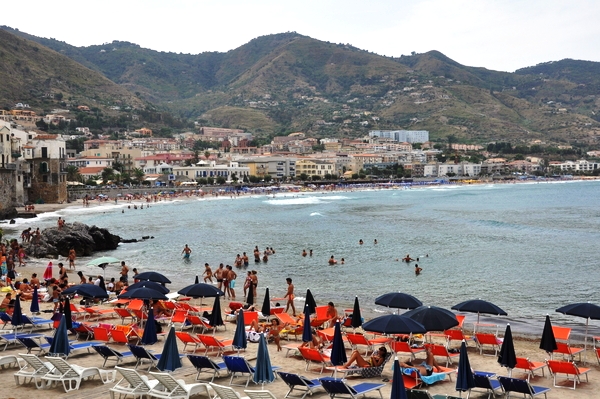 A great way to see Sicily is to start with Palermo as a hub-city, and then from there, you can easily do some day trips including:
Monreale – about a half-hour from central Palermo lies the sleepy little Sicilian town of Monreale, home to an amazingly beautiful 12th century medieval cathedral of Byzantine character, Norman characteristics and Arab symmetry. Many buses leave daily from Palermo to Monreale.
Cefalu' – a picturesque fishing village that is now turning into a hot-spot for tourists that is filled with great clubs, restaurants, and of course a world-renown beach. This makes an easy 1-hour drive or train ride from Palermo.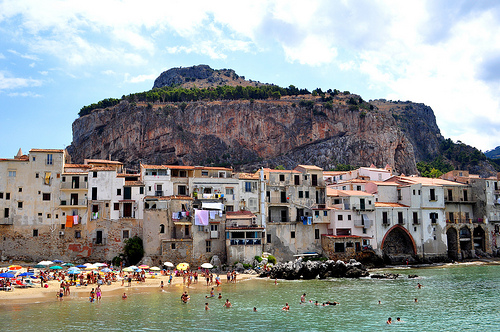 Segesta – excellent Greek archaeological ruins, and temples, one of the best sites in the Mediterranean.
Located about an hour and a half west of Palermo. It is best to drive or to take a bus.
Erice – a Medieval mountaintop town complete with a fortress and castles overlooking the Mediterranean Sea.
This is about a 2-hour ride from Palermo, best by car or bus.
San Vito Lo Capo – a delightful coastal town, about 2 hours west of Palermo, that has a great sandy beach.
Agrigento – a must see for archaeological buffs is the Valley of the Temples. A collection of Doric temples dating back 2,000 years form a beautiful valley right near the sea. This is about a 90-minute drive from Palermo which takes you through some beautiful Sicilian countryside, including the small town of Corleone.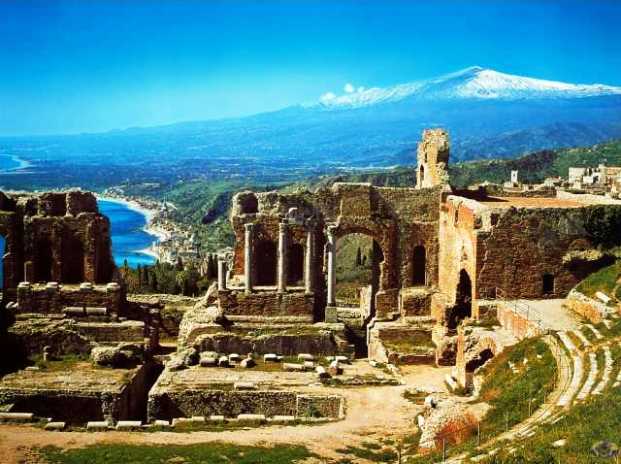 Mount Etna – This is about a 3-hour drive from Palermo, a little bit much for a day-trip, but still can be accomplished if you leave early. The largest active volcano in Europe is a beautiful sight that rises almost 10,000 feet above sea-level. It is best to drive from Palermo, or take a train to Catania and spend the night. And then from Catania you can drive or take a tour bus.
There you have it, some great day trips from Palermo where you can use the capital city as a hub and explore the great culture and beauty of Sicily.