Scuba Diving In Boracay Islands
Boracay is a beautiful tropical island located at 200 miles (315km) south of Manila, the capital of the Philippines. This island resort is one of Philippines' most popular tourist destinations because it is consistently voted by popular scuba diving and travel magazines as one of the best scuba diving destinations in the world.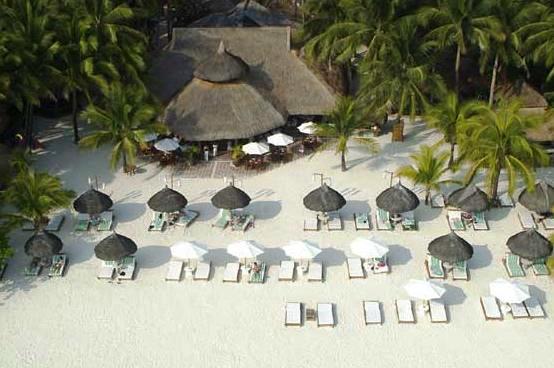 There are many dive centers and operators in Boracay offering diving trips to top rated but hard to reach dive sites such as those in the Sibuyan Sea, Tablas, Romblon and Semirara. Close to Boracay are also excellent dive sites catering to divers of varying diving skills. Non diver will find snorkeling in Boracay an enriching experience because of its rich and diverse marine life near the beaches.
Friday's Rock is a nearby rocky outcrop in Boracay's western shore. Expect to see a variety of brilliant colored soft and hard corals, flittering butterfly fish, curious wrasses, darting damsels, playful blue tangs, ominous stingrays and snappers when diving around Friday's rock. Hidden under the rocks, crevices and corals are big scorpion fishes and lion fishes.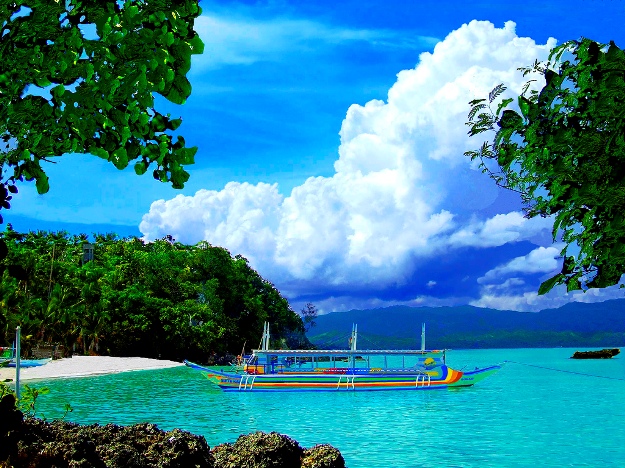 There are two great dive sites near the main island of Boracay, known as Punta1 and Punta2. Punta 1 is a shallower dive of the two spots and is a drop off of about 24m (80ft) and Punta 2 starts at 30m (100ft) and goes way down to about 50m (170ft). These two dive spots are home to various species of garoupas, trigger fish, angel fish, sweet-lips, tuna, barracuda and the occasional reef shark.
At the southeast coast of Boracay is Crocodile Island (the island is named as such because of its shape). The island a very popular dive location and is a wall dive to about 25m (80ft) in depth. This dive site is also very rich in marine life so much so that many species of fish and corals make this location their permanent home.
Categories: Abacos, Asia, Bocaray, Phillipines
Tags: Adventure Travel, Beach Vacation, Boracay, Diving, etraveltrips, Great Barrier Reef, Hotel, Manila, Philippine, Resort, Romantic getaways, Scuba Diving, Shopping, Sibuyan Sea, sightseeing, travel, travel deals, vacation