Pennsylvania is named the "Keystone" state because of its integral part in the historical vote for independence and for being the supporting vote for a new government.
Besides being known as the "Keystone" state, Pennsylvania has several other nicknames, including the "Quaker" state -named for the religion of the Quaker William Penn who settled the state. The "Coal" state, the "Oil" state and also the "Steel" state are three additional nicknames for Pennsylvania due to the state's three largest industries.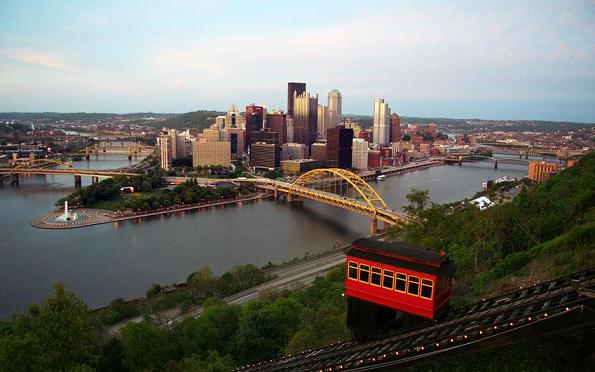 Pennsylvania is separated into fourteen different metropolitan areas: Philadelphia, Pittsburgh, Allentown, Scranton-Wilkes-Barre, Harrisburg, Lancaster, York-Hanover, Reading, Erie, Johnston, State College, Altoona, Sharon and Williamsport.
Philadelphia's Attractions
Philadelphia, home of Independence Hall, has a wide variety of attractions. History lovers can visit sites such as the Liberty Bell, the Tomb of the Unknown Soldier, the Betsy Ross House, the Franklin Institute, the Ben Franklin National Memorial, and the Philadelphia Vietnam Veterans Memorial.
The Philadelphia Zoo, a 42-acre "Victorian garden", holds approximately 1,300 animals of many species and is one of the great attractions of Philadelphia. Opened in 1874, the Philadelphia Zoo was the first Zoo in the United States. Some of the many different varieties of animals that you can visit at the zoo are zebras, rhinos, baboons, and Australian animals; many different bears, birds, monkeys, an amphibian house and these are only some of the animals.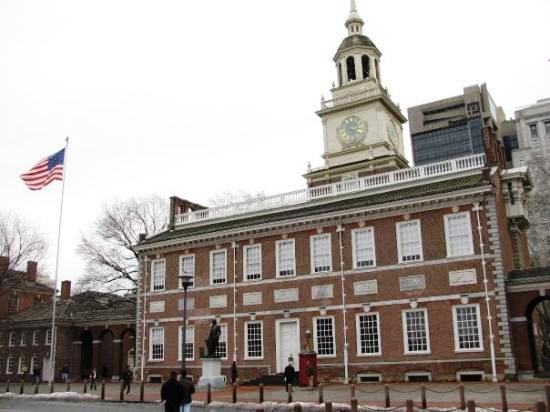 The Philadelphia Museum of Art is only one of the fine art museums that is housed in Philadelphia and exhibits many of the best collections of art from around the country. If you are searching for family events and attractions and have little children, do not forget "Sesame Place," an amusement theme park based on the famous Sesame Street show, or the "Please Touch" Museum, an interactive museum for children.
Philadelphia also has its fair share of "Nightlife" with many clubs and bars and also the famous "Penn's Landing," which is a waterfront area near Center City along the Delaware River. Penn's Landing runs for ten blocks from Vine Street to South Street and offers an outdoor ice-skating rink, the "Great Plaza," a seaport museum and a world sculpture garden and many other attractions.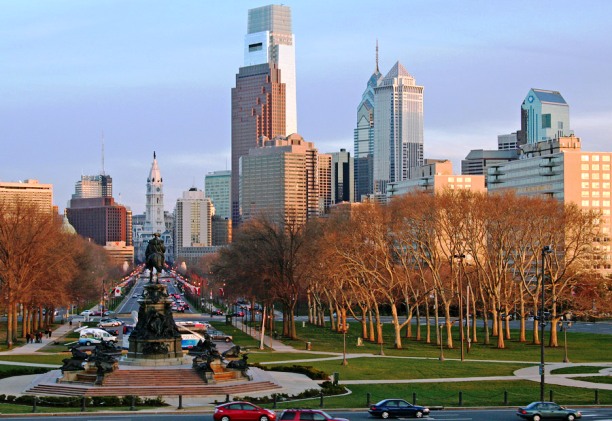 Allentown
In Lehigh Valley county, Pennsylvania, along the Lehigh River you can find the Allentown metropolitan area. From Philadelphia you can drive here in about one hour.
Dorney Park Wildwater Kingdom attracts many travelers every year with park rides, live shows, food and entertainment and of course many attractions for children from Camp Snoopy to 16 mini water park rides that they can enjoy.
Every Labor Day weekend the Great Allentown Fair brings in over half a million people to view the farm and house exhibits, enjoy the animals and variety acts and seek thrills with amusement park rides and a wide variety of wonderful fair food.
The Allentown Art Museum that was founded during the Great Depression presents a great collection of art of over 13,000 pieces that are primarily of European background.
Lancaster
About one hour south of Allentown is Lancaster, Pennsylvania known as the heart of Pennsylvania Dutch Country due to the Amish Germans who migrated and settled in this area. Agriculture is half of Lancaster County taking up 320,000 acres of land.
Tourism plays a big part in Lancaster due to the many different scenery and attractions to view. Many Amish communities believe in a "slower" pace in life and do not rely on electrical power and worldly materialistic necessities.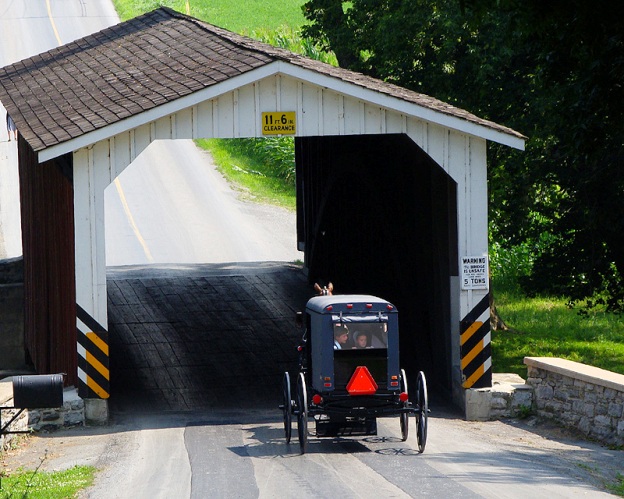 See the Amish
Amish Horse Buggy – The farms usually have guided tours in which you can experience one-room schoolhouses, horses and buggies, old-fashioned homes without electrical power, homemade Pennsylvania Dutch food, homemade quilting and clothes and many other farmhouse attractions.
Over five million tourists visit Lancaster each year and due to the many beautiful things that they can see they return year after year. Compared to the large city of Philadelphia, it is a world of difference when you hear a horse's hoofs clip clopping through a covered bridge in the peaceful quiet area of Lancaster.
Pittsburgh
Pittsburgh is a large metropolitan area on the west side of Pennsylvania nearly four hours west of Lancaster. Pittsburgh was historically known for being a very industrial area, relying heavily on the "steel" industry, but in recent times the industry has changed to healthcare, technology, education, and financial services etc. City planners took great steps in rebuilding old abandoned industrial sites. The Carnegie Science Center has over 250 hands-on exhibits and includes the Museum of Natural History and Museum of Art.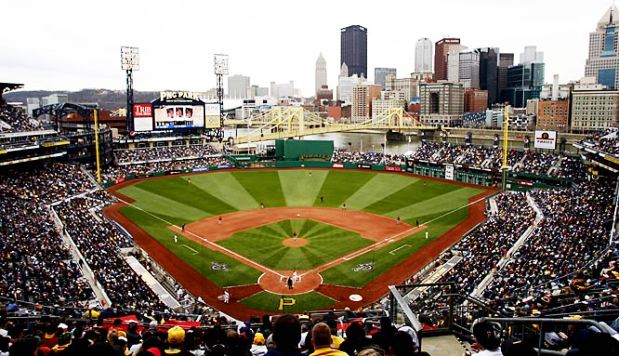 Cruises and Roller coaster
Pittsburgh Night Skyline sightseeing tours and dinner cruises are another great appeal for visitors to the Pittsburgh area. Many of the cruises offer relaxing entertainment on the Monongahela, Allegheny and Ohio Rivers and each year in June there is a "Three Rivers Arts" festival that is held in downtown areas of Pittsburgh with performing and visual arts, food stands, live musical performances and many artist displays and markets.
For those travelers that seek the excitement and thrill of amusement parks, Pittsburgh is home to "Kennywood Park," a large old-fashioned amusement park that is listed in the Guinness Book of World Records.
Strip District
The "Strip District," is a splendid tourist attraction for those traveling that enjoy shopping and sight seeing. Downtown Pittsburgh offers many shops, restaurants and food suppliers set up in a great tourist type setting. If that is not enough to do, in the Highland Park area of Pittsburgh there is also a zoo and aquarium for those animal lovers who are seeking something to do.
Williamsport
Sports lovers traveling to Pennsylvania, do not forget to stop in Williamsport! Williamsport is about two and a half hours north west of Allentown, in the heart of the state. The Little League Museum located in Williamsport, Pennsylvania opened in 1939 and holds exhibits of little league players from yesterday and today.
Many of the Little League exhibits are displays of pictures, history, rules past and present, films and player displays. Every year in August, the Little League World Series, which has become an international affair, is held at the Howard J. Lamade Stadium in South Williamsport.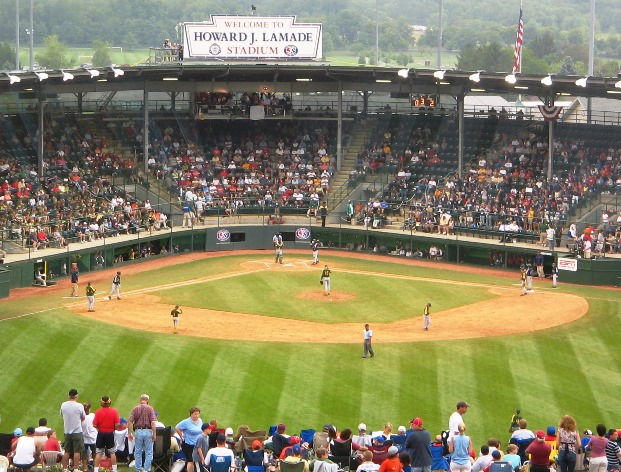 History
Pennsylvania's coal history also offers many different tourist attractions. The mining region, also known as the anthracite area lies in the Appalachian Mountains and runs through the counties of Luzerne, Lackawanna, Carbon, Columbia, Schuylkill and Northumberland. Many tourists who are interested in getting a feel for the strong backbone of the historical residents of Pennsylvania should make it a point to tour some of the historic sites set up around the coal mining industry.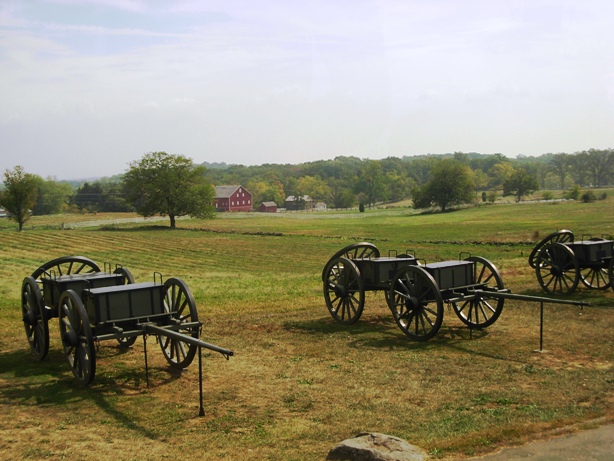 Into the Mine
The Steamtown National Historic Site is located in northeast Pennsylvania in Scranton and includes a working museum offering tours that travel down into a coalmine in order to give you the feel of what miners went through on a daily basis. A shopping mall and trolley rides, that allow additional sites to see, round off the experience. Other coal mine tours are the Pioneer Coal Mine Tunnel in Ashland and Eckley Miner's Village, which is located in Weatherly and was originally a coal-mining town and is now a museum.
Landscape
From beautiful farmland scenery near Lancaster and mid-state to industrial sites and large city areas, Pennsylvania offers something for everyone. Going on a cruise in Pittsburgh, on a history tour in the coal mining towns or visiting any other attraction, you are guaranteed to leave Pennsylvania with an urge to come back for more.