Popular attraction sites in the Sunshine State typically obtain high number of tourist visits everyday, hence, most of the time they are crowded. While spectacular views and fun experiences linger inside these famous spots, at the end of the day you will still feel exhausted. For a change, you may consider visiting other lesser known, less crowded spots in Florida worth a stopover. Why not try setting your sight on to Florida's sublime spaces between, as marked by its secret beaches?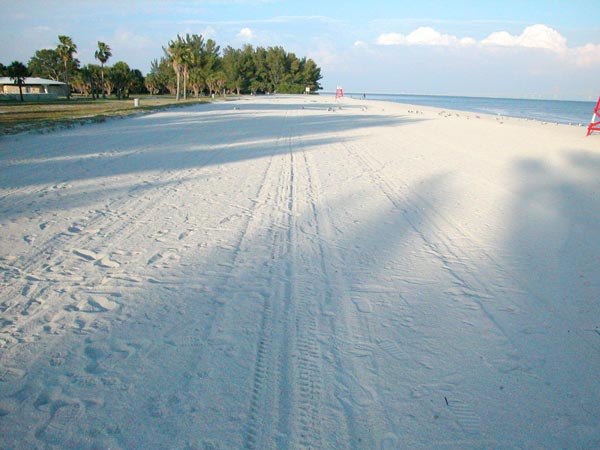 Some of Florida's best beaches are just lying within easy reach of vacation Meccas like South Beach of Miami and the well-known St. Petersburg Beach. While lesser known, these beaches are promising you with an abundant and thriving nature, waves to be ridden and a distinct beach culture living on in small seaside towns. Listed below are three of the best secret beaches in Florida ideal for your next summer trip.
Sebastian Inlet State Park. This park is adored by beach lovers in the know, particularly for its 3-mile stretch of pristine oceanfront. Here you can see a crowd of surfers paddling out to catch the big waves. Daily hauls off the pier like mackerel and redfish add up to its impression.
It is located at roughly the spot on the East Coast of Florida where water makes a delicate switch from midnight blue to a semi-Caribbean turquoise.
Sebastian Inlet State Park is subjugated by nature as manifested by an extraordinary array of bird creatures, making it their habitat. Likewise, it is also deemed as the major sea turtle nesting area in the state. Among other interesting sea creatures spotted in here are the bottlenose dolphins and manatees, which usually show up in the park waters.
Available accommodations in the area include a campground inside the park and the great Long Point Park nearby with over 100 waterfront sites.
Delray Beach. In South Florida lies another clandestine beach that is promising a genuine South Florida beach vibe without the associated dose of attitude. This is the Delray Beach with largely preserved dunes, embedded with beautiful extensive sand beaches reachable via intertwined arches of sea grapes luring in.
Delray Beach is located in-between the elusive riches of Palm Beach to the north and Fort Lauderdale's flamboyant yacht culture to the south. Here you will be offered with a unique cuisine which you may call a Cuban food at first but actually a Nuevo Latino dish with killer seafood and a tapas-heavy menu.
Accessible accommodation is Delray's oldest residence, the Sundy House, which is listed on the National Register of Historic Places.
Fort DeSoto State Park. Situated in West Coast Florida, Fort DeSoto Park is deemed by the bay area locals as the best beach around with its stunning swath of sand near Tampa. Recreational boaters usually come during weekends within swimming distance of the sugary sands.
While North Beach in Fort DeSoto is one of American best beaches, only a few tourists come to visit the State Park. The place is promising with 900 acres of bike trails to explore as you arrive by car, plus beaches and nature walks. Surface onto an entirely natural beach key for strolling, shelling or swimming in warm shallow waters, as you leave the parking area at North Beach. A short stroll by the water's edge can lead you to a clandestine piece of paradise.