If you are like thousands of other fishermen, when you head down on a road trip to Baja it's for one reason and one reason only – the fishing. Sport fishing is one of Baja's biggest draws: for the size of the fish caught, the plentiful bounty, and the species richness and diversity. There are literally thousands of beaches in Baja from which to launch your craft into the great blue, either into the Pacific or the Sea of Cortez, but there are just a few places that stand out as the best places to sport fish in Baja.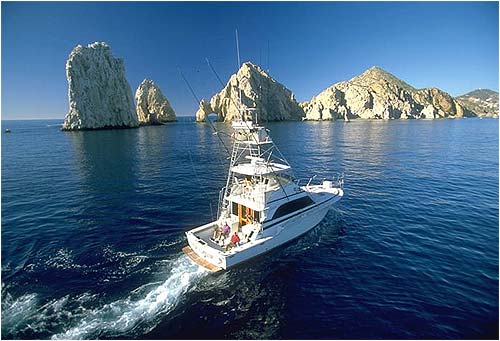 Ensenada, Baja California Norte
You don't have to drive far to find some of the best fishing in Baja. Just hours from the southern California town of San Diego lies the popular beach town of Ensenada. Known for its monster waves and rich fishing grounds, Ensenada has been drawing tourists for decades.
The best fishing takes place from June to mid-September. Favorite fishing spots near Ensenada include the Bahía de Todos Santos, Punta Colonet, Isla San Geronimo and Isla San Martin. Species you are likely to encounter include lingcod, rockfish, calico bass, barracuda, bonito, yellowtail, tuna and white sea bass
Loreto, Baja California Sur
Down on the southern half of Baja, on the shores of the Sea of Cortez, lies the prime fishing destination of Loreto. Its southerly location will mean you will spend a bit more time in the car getting there, but it is definitely worth the wait. The waters off Loreto are teeming with fish. This in part because of the formation of the Loreto Bay National Marine Park, which includes all of the water from Isla Coronado to Isla Catalan in Loreto Bay.
This means that trawlers and commercial fishing is illegal here. Sport fishermen will find the waters just east of the Isla del Carmen to be full of large populations of yellowtail, sierra, dorado, snapper, cabrilla, grouper, tuna, sailfish and marlin in the summer.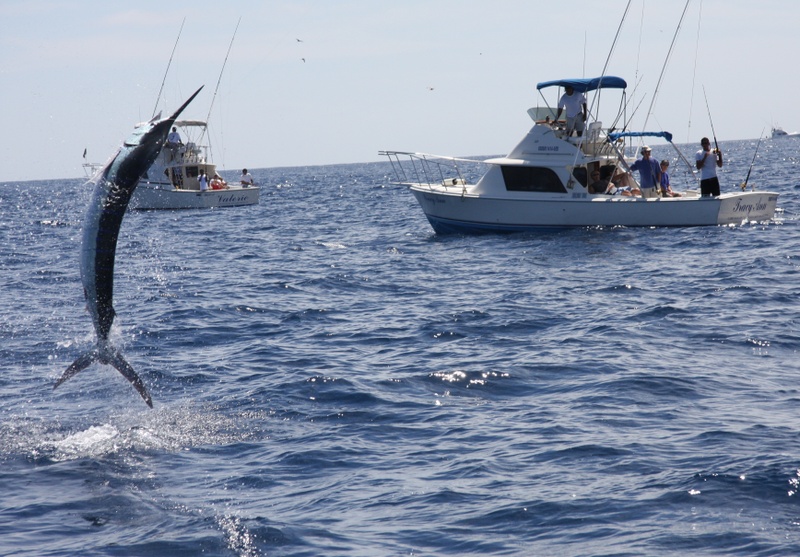 Cabo San Lucas, Baja California Sur
The famous arches at the most southern tip of Baja may mark "Land's End" but where land ends, fishing begins. Cabo San Lucas is located directly next to a continental drop-off, which has aided in the formation of an especially large and diverse fish population. The most famous catch there is the famous marlin azul, or blue marlin, which can reach up to 16 feet in length.
The best places in Cabo to encounter one of the majestic giants of the sea are the Banco San Jaime, which is located 29 kilometers southwest of Cabo Falso; and Banco Golden Gate, located 31 kilometers west of Cabo Falso. Other fish species you are likely to encounter include black sea bass, cabrilla, sierra, grouper, corvina, pargo and yellowfin tuna.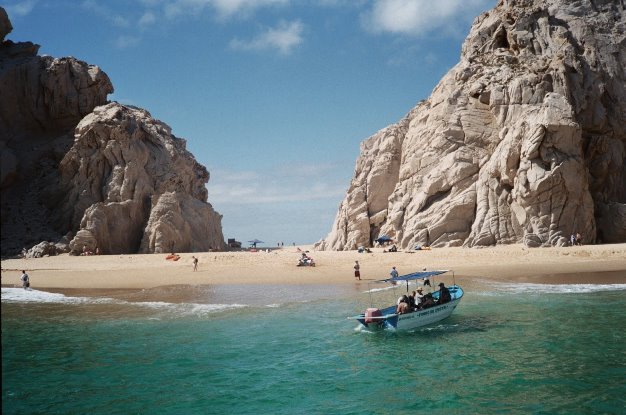 You can head down with your rod and reel year-round to throw your lines into the rich waters of Baja and see what you can catch. You will need a Mexico fishing permit if you fish off a boat. If you bring your own boat you will need Mexico boat insurance and Mexico auto insurance for your car, both of which can be purchased online before you go.
Be sure and pay attention to catch limits and catch and release policies for your area. If you go out with a sport fishing outfitter, they will be able to inform you of the current limits and fishing policies. Whether you take your fish home or only a picture before you send him back to his watery home, you will never forget the experience of sport fishing in Baja!
Visit Mexico tourism website for more information
https://www.visitmexico.com/en/