The Lodge at Woodloch Hawley PA
The Lodge at Woodloch features 58 rooms over 3 floors accessible by elevator. The first true luxury destination spa to open in over 10 years is here – The Lodge at Woodloch. This extraordinary respite for mind, body and spirit is nestled in Pennsylvania's lake region – easily accessible from anywhere in the Northeast.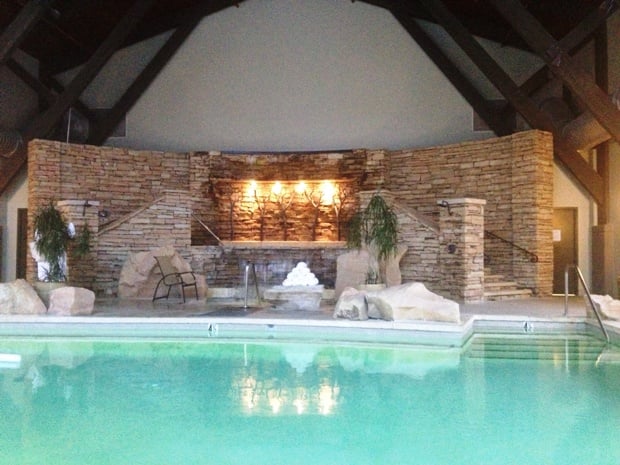 You will find superb amenities with every conceivable choice for contentment and challenge available to you. A stay at our luxury spa resort offers the opportunity to learn and grow, strengthen and beautify, relax and reflect. It's all possible at The Lodge at Woodloch – where every day is a fresh awakening. The Lodge at Woodloch offers a private 15-acre lake for row boating, kayaking and fishing.
Guest Rooms at The Lodge at Woodloch:
There are 58 rooms at The Lodge, all with terraces and views. Lakeside rooms overlook stands of oak, maple and linden ending at the lake; on the other side is a view of a landscaped rock garden and waterfall. (When the leaves are off the trees, you can see the parking lot from the south.) All rooms at The Lodge are similarly furnished—comfortable and pleasant. There are flatscreen TVs on the wall and every room has wi-fi. Only the junior and one-bedroom suites have bathtubs. Marble showers are spacious enough for a couple.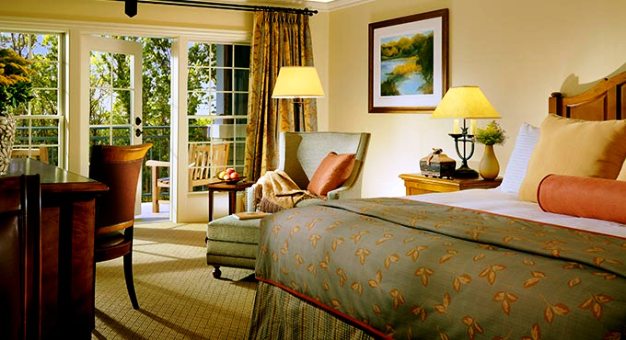 Dining at The Lodge at Woodloch:
Dining is a treat at Tree, The Lodge's restaurant, where there is live music every evening. And it is not the typical spa menu, with calorie counts and fat grams numbers in your face. Tree offers a lively menu that features fresh ingredients (organic when possible), beautifully presented. Portion sizes are on the smallish side (but not small) and there are offerings for meat lovers as well as aficionados of good desserts. Tree's scrumptious breads are home-baked, as are its pastries. For those who want to make Tree's healthy cuisine at home, there are entertaining cooking demonstrations.
Categories: Abacos, Hawley, Pennsylvania, USA
Tags: Destination spa, Hawley, Hawley Pennsylvania, Hotel, Lodge, Northeast, Pennsylvania, Resort, Romantic getaways, Spa, Spa Vacations, United States, Woodloch, Woodloch Pines