The wonders of Banff National Park
Capturing the beauty of Canada's natural treasure. Canada is filled with awe-inspiring scenic vistas, and the Rocky Mountain views of Banff National Park are probably the most jaw-dropping of them all. Be it winter or summer, Banff makes for the perfect canvas for a photographer's lens. It's massive, it's barren, its filled with beauty and outdoor adventures.

As a photographer, I often preach that the best light happens early in the morning or late in the day. In and around Banff, the light at these times captures the texture of the landscape and enhances the deep valleys and jagged peaks of the magnificent mountains. So my advice is to get up early whenever you can.
Another important tip: When photographing in freezing conditions, be sure to keep your camera batteries close to your body for warmth to keep from draining quickly from the cold.
I hope you enjoy some of the photos I have captured during my two trips to Canada's national treasure. Believe me, two trips aren't enough. And I'll be back.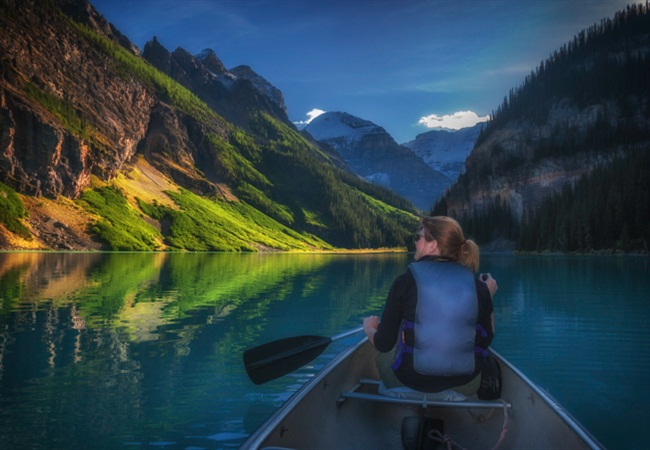 Paddling on Lake Louise is one of the highlights of visiting Banff National Park. It allows you to appreciate Mother Nature at her best.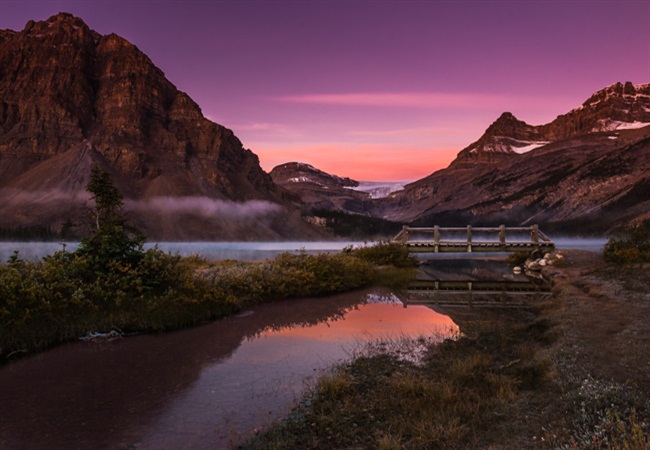 This is one of the most picturesque parts of Banff National Park. Treat yourself to a great night at Num-Ti-Jah Lodge and wake up with this view.
Exploring the Columbia Icefield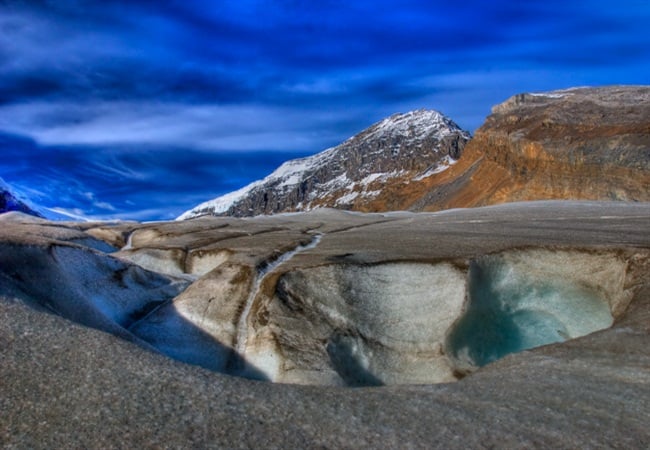 The Columbia Icefield is the largest ice field in the Rocky Mountains. You must go all the way up to the Icefields Parkway, in the northern tip of the park, to experience walking on ice.
Skating on Lake Louise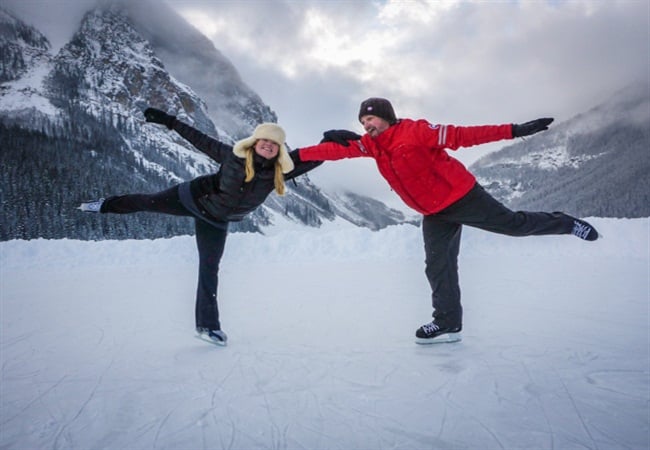 Categories: Abacos, Alberta, Canada, North America
Tags: Adventure Travel, Banff National Park, Bow Glacier, California, Canada, Centenarian, Colorado, Denver, etraveltrips, Family vacations, Lake Louise, National Parks, Num-Ti-Jah Lodge, Rocky Mountain National Park, Rocky Mountains, travel, United States National Forest