Malibu is an affluent beachfront city in north-western Los Angeles County, California. It consists of 21-mile strip of prime pacific coastline. Malibu is famous for its warm, sandy beaches and for being home for many Hollywood stars. It is a great place to go and relax and check out some of the Southern California history. Malibu possesses some of the most beautiful Pacific beaches in Los Angeles.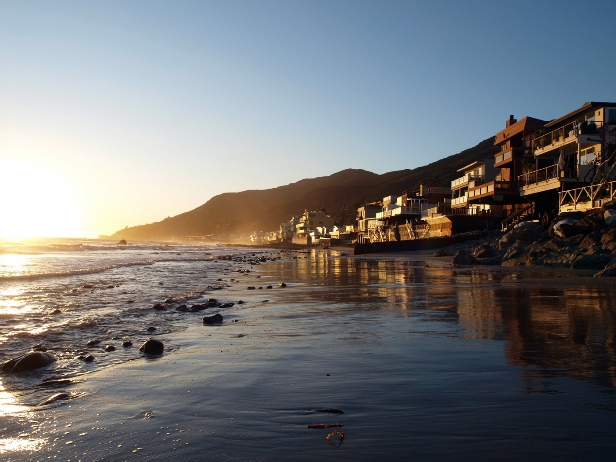 Attractions in Malibu
Adamson House is a National Historic Site and a registered California Landmark. This classic Malibu home was built in 1930 for Rhoda Rindge Adamson and her husband Merritt Huntley Adamson. Adamson House is built in a Moorish Spanish colonial style and is lavishly decorated with Malibu tile. The house is covered with magnificent tile work in rich blues, greens, yellows and oranges from the now-defunct Malibu potteries.
The house and the grounds share one of the most beautiful beach locations in Southern California where one can view Malibu Lagoon, Beach, and the Pier. In addition to its world-famous Malibu Tile, the house also contains hand-carved teakwood doors, hand-painted murals, molded ceilings, hand-wrought filigree ironwork and lead-framed bottle glass windows.
Arch Obler Gatehouse
The Arch Obler Gatehouse in Malibu was designed by Frank Lloyd Wright and completed in 1940. It was originally meant to be part of a much larger estate, but the main house was never built.
Corral Beach
The Corral Beach is 1-mile long beach which is located just west of Malibu. The beach is not accessible at high tide.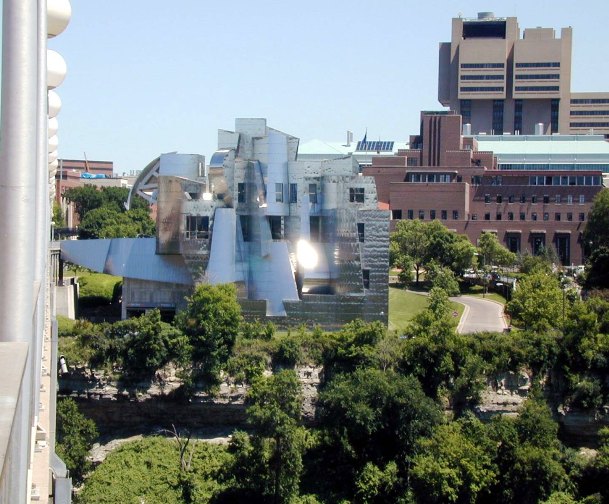 The Frederick R. Weisman Museum of Art features 19th and 20th-century art. The museum features changing exhibits that draw from Weisman's significant collection of contemporary art and traveling exhibitions.
Las Tunas State Beach
Las Tunas State Beach is a small beach known for its groins (metal gates constructed in 1929 to protect against erosion) has good swimming, diving and fishing conditions and rocky coastline. Las Tunas State Beach is located on the Pacific Coast Highway to the east of Malibu. It is quite narrow even at low tide.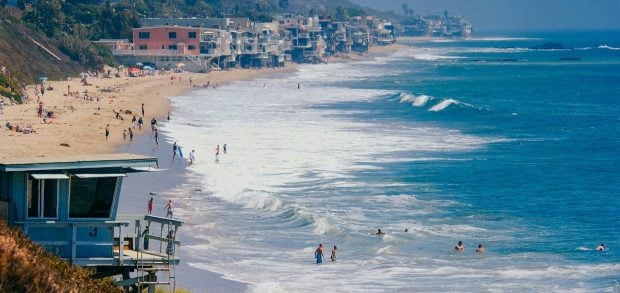 Leo Carrillo State Park
Leo Carrillo State Park is a 1.5 miles beach for swimming, surfing, windsurfing, surf fishing and beachcombing. The beach also has tide pools, coastal caves and reefs for exploring. The park also features back-country hiking. The park was named after Leo Carrillo (1880-1961), actor, preservationist and conservationist. Leo Carrillo served on the California Beach and Parks commission for eighteen years and was instrumental in the state's acquisition of the Hearst property at San Simeon. Leo Carrillo State Park is located just west of Malibu on the Pacific Coast Highway.
Malibu Colony
Malibu Colony was once of the first areas inhabited after Malibu was opened to the public in 1929 and is one of the Malibu's most famous districts. The Colony is home to many notables from entertainment and business and is considered as the city's first celebrity community. It is located south of Malibu Road and the Pacific Coast Highway, west of Lagoon State Beach and east of Malibu Bluffs Park.
Malibu Creek State Park is located 4 miles south of Highway 101 on Las Virgenes/Malibu Canyon Road. Malibu Creek State Park is a 10,000 acre reserve. Part of the park may seem familiar to the visitors as it was used in filming many famous movies. Some popular activities are hiking, fishing, bird watching and horseback riding.
Malibu Lagoon Museum
The Malibu Lagoon Museum adjoins the Adamson House and allows the visitors to walk through the history of the area from the days of the California Indian "Chumash" tribe, to the gentlemen ranchers, and finally to the birth of the surfing era. It contains a collection of artifacts, rare photographs, and documents depicting the colorful history of Malibu. Admission to the museum is free.
Malibu Lagoon State Beach
The Malibu Lagoon State Beach has 22 acres of coastline and is a popular spot for swimming and water sports. Bird watching and fishing are also popular. The Malibu Lagoon State Beach has a long-standing reputation as a premier surfing beach.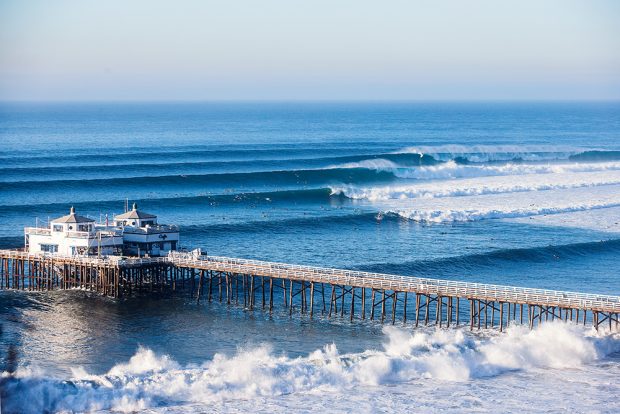 Malibu Pier
The home to a number of seaside restaurants, gift shops, and a surf museum. The pier is recognized as a Los Angeles historical landmark since 1985.
Nicholas Canyon County Beach
Nicholas Canyon County Beach is located one mile east of Leo Carrillo State Beach to the west of Malibu. The beach is said to be one of the best "Secret" Los Angeles beaches. This beach is for those in search of a beautiful sandy and secluded beach with year round surf
Paradise Cove
Paradise Cove began as a private cove for the Morris family and is located just west of Malibu. Paradise Cove has a beach with swimming, diving and fishing activities.
Surfrider Beach
Surfrider Beach is one of the famous surfing spots in the world and is mainly used by the surfriders. Just north of the Malibu Pier, the first point produces some of the best long boarding waves in the country.  Other activities like swimming, fishing, and volleyball can also be enjoyed.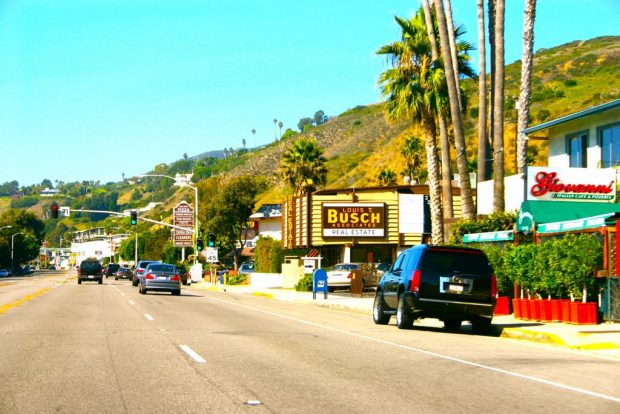 Topanga Beach
Topanga State Beach is located off the Pacific Coast Highway. Activities here include swimming, surfing, and fishing.
The Zuma Beach County Park in Malibu is an excellent place for swimming and surfing. Miles of sand and volleyball pits make it a family friendly destination. During winter months, it is perfect for whale watching. Zuma Beach consistently ranks among the healthiest beaches for clean water conditions in Los Angeles County.
Zuma Beach hosts several premier surfing events each year. With optimum wind conditions nearly every day in the late afternoon, Zuma draws many to kite surfing on the northern end of Zuma Beach.
Save