Cubans have been living in downtown Miami calle ocho since the early 20th century, but it wasn't until the Cuban Revolution of 1959, when thousands of refugees resettled here, that the Cuban community assumed a central place in Miami's social, political and cultural life.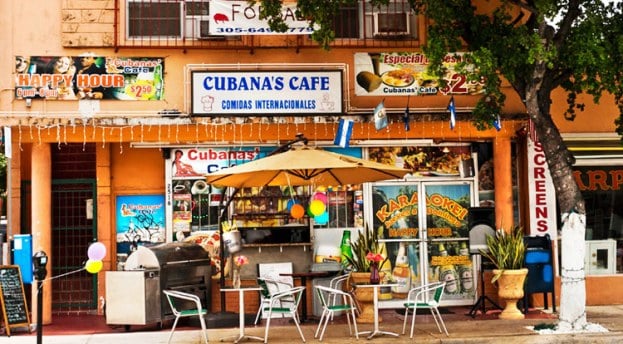 By the late 1970s, the neighbourhood bound by Southwest 8th Street ('Calle Ocho') west of I-95 had been transformed into Little Havana, a re-creation of pre-communist Cuba with over 80 per cent Cuban residents, and brimming with Cuban coffee shops, restaurants (the venerable institution called Versailles is a casual spot where locals gather for plates piled high with traditional island food), markets, theatres, music and clothing stores, and small cigar factories.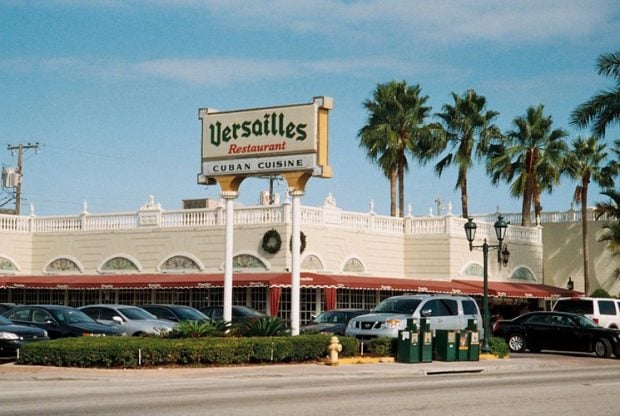 At the small, shaded Maximo Gomez (aka Domino) Park, Cuban men gather daily to play the traditional game, while nearby Cuban Memorial Boulevard holds monuments to Cuban political prisoners, journalists and those who died at the Bay of Pigs.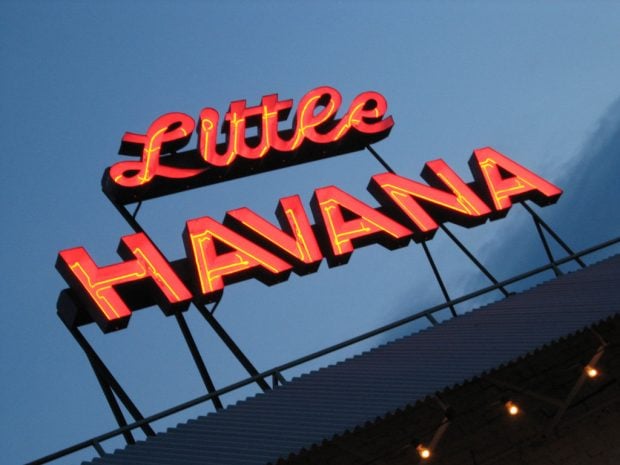 On the last Friday evening of each month, the non-profit group Viernes Culturales ('Cultural Fridays') holds a street fair featuring musica cubana, dancing, food and more than 100 artists displaying their creations. It's a great party, but for a real celebration show up in mid-March for the annual Calle Ocho Festival, the finale of the 10-day Carnaval Miami.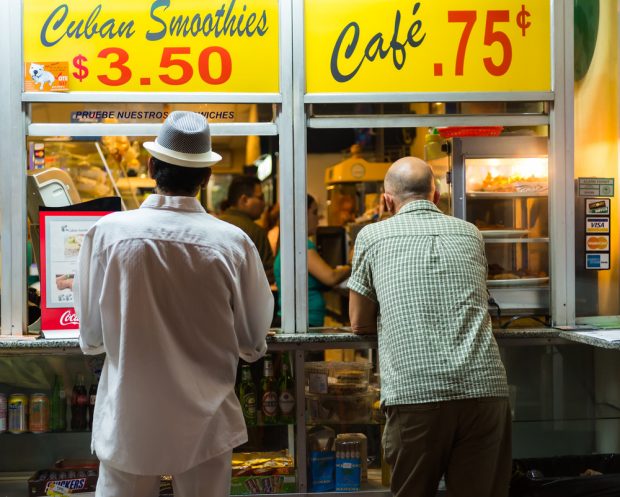 Running for 23 blocks along Calle Ocho, it's the biggest celebration of Latin music and dance in the United States, with more than 30 venues where some of the best merengue, salsa and pop musicians perform. With upwards of a million people attending, give yourself over to the crowd and join a massive 100,000-strong conga line like the one that set the world record in 1988.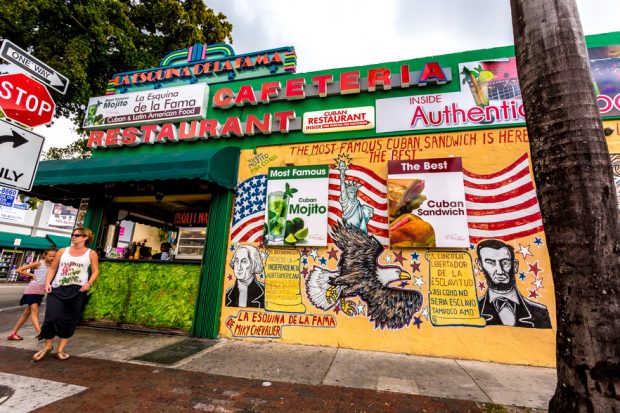 Hungry or not, sample Cuban tamales, Mexican tacos, Colombian arepas, barbecue and a sea of other specialties. Cuban coffee may be Little Havana's favorite beverage most of the year, but at this fiesta, ask for a cerveza (beer).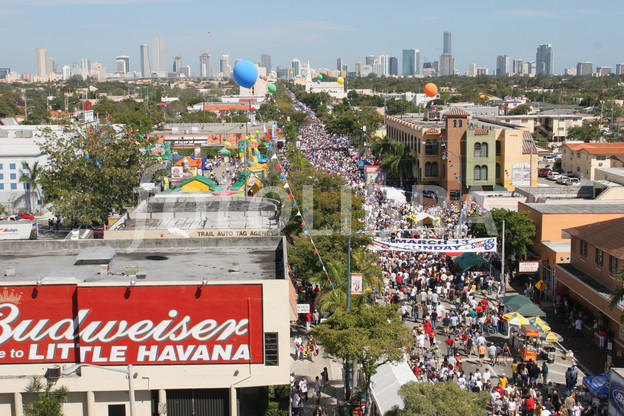 Save