The popularity of Wi-Fi internet browsing is on the rise among travelers. It is as much a buzz word for those traveling on cheap ticket as it is for the business class fliers. However, it is important to guard your personal information from cyber attacks.
Nowadays gadgets like mobiles and laptops have become as important for the travelers as sunscreens, perfumes and clothes. With the advent of Wi-Fi internet technology, more and more travelers now carry their laptops with them and use internet to remain connected with the rest of the world. Cafes and restaurants, hotels and shopping malls – all are gradually becoming Wi-Fi compatible to attract more customers. Even the airports have introduced Wi-Fi connectivity for the transient passengers who book air tickets for their travel.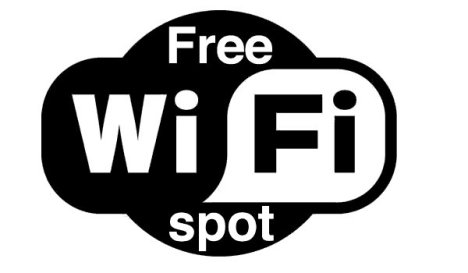 Safe Browsing While Using Public Network
Till date almost 54 airports have started Wi-Fi facility for the airport users who book flight tickets to travel inland or overseas. In addition, airlines' lounges offer this facility to travelers who book business class tickets or first class flight tickets with them. While these authorized Wi-Fi networks at the airports are highly secured, there may be a number of unreliable public networks that your Wi-Fi device may detect.
What is more surprising is that some of these networks may be operated by hackers and phishers with an intention to steal the personal information of travelers, many of whom even attempt financial transactions using the airport Wi-Fi networks. A number of incidents have been reported in the past about travelers falling prey to these unsecured public networks at global airports. More and more travelers flying in premium classes or on cheap tickets have become aware of the risks of using unsecured Wi-Fi networks at the airports.
Tips for Safe Browsing Using Wi-Fi at Airports
If it becomes necessary to connect to internet using Wi-Fi network at the airport, here is what novice travelers can do to keep their personal data secured from various cyber attacks:
• Install a good firewall and antivirus on your laptop to keep hackers and viruses at bay.
• Set the Bluetooth devices on off mode so that it may not get connected to any unsafe network connection automatically.
• Set your laptop's network settings to ask for permission before connecting to any unknown network.
• Use VPN (Virtual Private Network) if available; it creates a secured bridge between your laptop and the public network and hence protects your data from being shared.
• Be careful while entering sensitive data to avoid the chances of sending them to cyberspace.
• The public networks are not safe to carry out online banking and transactions.
• Check for "https://" before credit card or banking transactions. This confirms that the web page is secured.
• Avoid sending confidential mails while using public network. Prefer secured web email client over software like Outlook.
• Consult the airport authorities or check airport's website to read about airport's Wi-Fi service and to get the information on the legitimate Wi-Fi hotspots and networks.