Top 10 BBQ joints in the south
Road Trips and BBQ were made for each other. Folks in the south are known for cooking up some of the best BBQ on the planet. The passion and pride of Southern pit-masters rival that of any NASCAR or college football fan. In the Bible Belt, there are just about as many BBQ joints as there are churches and just as many different styles of BBQ as there are religious denominations. Whenever you are road tripping through the south, you're sure to find something to your liking. Here are 10 iconic, can't-miss BBQ joints we've encountered that are worth the detour. You'll be in hog heaven!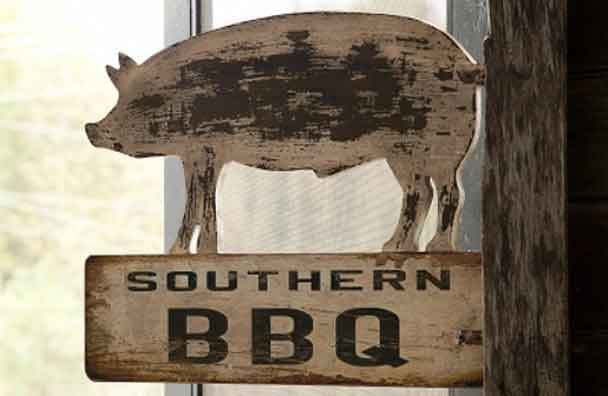 Alabama
The original Dreamland Bar-B-Que, in Tuscaloosa, has been visited by celebrities, athletes, politicians, and a slew of football coaches. The ribs are slow-cooked over hickory wood, basted with a mixture of vinegar and Dreamland's secret sauce, and served with a loaf of white bread for sopping. Be sure to save room for the banana pudding. If you're there on a football game day, you may have to wait two to three hours for a table, but it's worth it.
Archibald's BBQ, in Northport, is a small cinder-block shack built in the backyard of owner, George Archibald, Jr.  It's been in business for more than 50 years. The restaurant isn't much to look at, but I dare you to drive past it with your windows down and not stop in; the aroma is absolutely seductive. The meat is basted only with water as George believes in letting the smoke do most of the flavoring. There is a reason that Archibald's BBQ has been featured in USA Today, Southern Living magazine, and on "Good Morning America."
Sometimes the best BBQ is found in the most unassuming places
Categories: Abacos, Alabama, Georgia, Mississippi, North Carolina, South Carolina, Tennessee, USA
Tags: Alabama, Archibald's BBQ, Austin, Barbecue, BBQ, Big Bob Gibson Bar-B-Q, Blue Ridge, Cockeysville, Dreamland Bar-B-Que, Family vacations, Fat Matt's Rib Shack, Florida, Food, Fort Myers, Georgia, Maryland, Mississippi, Missouri, South Carolina, Sweatman's BBQ, Texas, The Shed, United States