Top 10 Buenos Aires Argentina Attractions
Buenos Aires Argentina has always been a favorite South American destination. This enormous city is rich in cultural treasures and teaming with enough activity to keep its visitors in a perpetually state of awe. Don't miss out on the best things to do in Buenos Aires.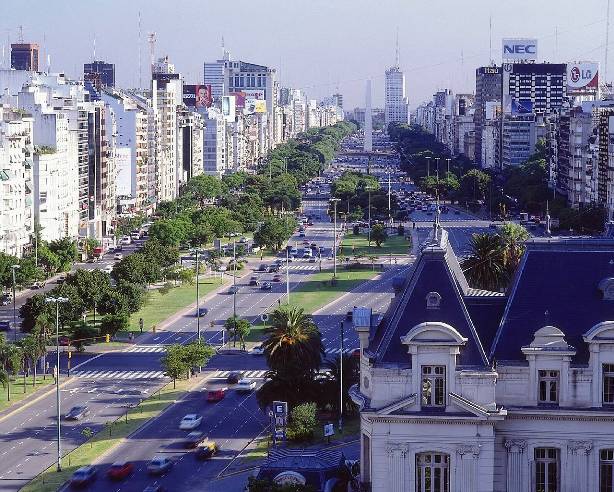 The first Europeans to try and inhabit Buenos Aires were eaten by the natives in 1516. This hurt the tourism industry for centuries to follow. But in the late 1700's, immigrants from Spain and Italy poured in and created much of the city that exists today. Buenos Aires has survived dictators, democracy, inflation and devaluation over the last 200 years but still continues to be one of the most interesting and friendly cities in the world.
There is a tremendous amount to do in Buenos Aires. Here is a list of the top 10 Buenos Aires sightseeing attractions.
1. Buenos Aires Tango
is the biggest cultural contribution Argentina has made to the world in the last 100 years and is currently enjoying a comeback. There is hundreds of Buenos Aires tango shows to view as well as large nightly tango dances called "milongas". Tango lessons can be found in a variety of different forms and tango history is around almost every corner and city café. A Buenos Aires Tango Tour is the ticket to get the most out of the number 1 attraction in Buenos Aires.
2. Plaza De Mayo
Plaza De Mayo has always been the centerpiece of the city. Impromptu demonstrations are still held here weekly including the Mothers Of Plaza De Mayo who still mourn their children from the "Dirty War". This public space is situated in front of the Casa Rosada, or "pink house", where the president has his offices and Evita performed her speech to millions. The old Cabildo and the Metropolitan Cathedral also border the plaza and are worth a tour. The best way to see this attraction is on the daily Buenos Aires walking tours.
Categories: Abacos, Argentina, Buenos Aires, South America
Tags: argentina, Buenos Aires, City Vacations, sightseeing