Top 10 places to visit in Madrid, Spain
Madrid, Spain is a unique city and at an altitude of 2100 feet it may be one of Europe's highest capital cities. Madrid is not only the capital of Spain, but it is also the world's capital of bullfighting. Shop at some of Europe's finest shops, view world class art galleries, party all night or watch a traditional Flamenco dance. You can't go wrong when you travel to Madrid.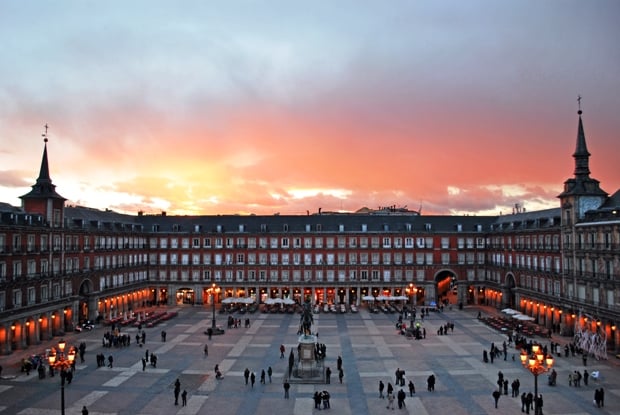 1. Puerta Del Sol
Start your trip to Madrid here. The Puerta Del Sol is the center of it all. This is where all of the radial highways begin. In the central area of Puerta Del Sol you will find the famous statue of a bear standing against a tree which is based on Madrid's coat of arms.
2. Bullfights
You cannot go to Spain without seeing a bullfight. Madrid is the home of bullfighting so if you have never seen a bullfight and want to, this is the place to see it. Some of the best Spanish bullfights are in Madrid. The bullfighting season usually goes from March to October.
3. Palacio Real
The Royal Palace is a beautiful and a very important place in Madrid. Unless there is official business taking place, the Royal Palace is open to the public. You will have to pay an entrance fee, but it is well worth it. Make sure to visit the beautiful formal gardens while you're there.
4. Prado Museum
The Prado Museum is one of the most important museums in the world and without a doubt the pride of Madrid. In this museum you will find the world's greatest collection of Spanish paintings. If you are interested in art this is a must to see.
Categories: Abacos, Europe, Madrid, Spain
Tags: Buen Retiro park, Calle de Alcalá, City Vacations, etraveltrips, Historical site, Madrid, Museo del Prado, Museums, Plaza Mayor Madrid, Puerta de Alcalá, Puerta Del Sol, Real Madrid, Romantic getaways, Shopping, sightseeing, Spain