One of the best parts about living in Europe is the ease and affordability of travel. Even those working full-time for minimal wages can budget in weekends in Berlin, Amsterdam, Prague and Paris. It obviously helps to have friends waiting for you on the other side who can provide comfort and accommodation, but either way these trips are doable.
Some of the most fun weekends in Europe include:
1. Queensday, Amsterdam:
Picture the biggest street parade you've ever seen and then multiply by at least one hundred. That's Queensday in Amsterdam. This end-of-April holiday brings people from all over the country out onto the capital's city streets where they can dance, drink and listen to music without cars or motorbikes to get in their way. Dj's from all over the world come to play for sometimes as little as fifteen minutes, and attendees have the chance to listen to their music for free.
2. Carnival, Venice:
There are carnivals that take place all over the world, including Brazil, Nottinghill, London, Toronto and New York. The Venice Carnival, or Carnevale de Venezia, dates all the way back to 1268 and occurs 11 days before Ash Wednesday. Every year people dress up in Venetian masks such as the Bauta, Moreta and Larva.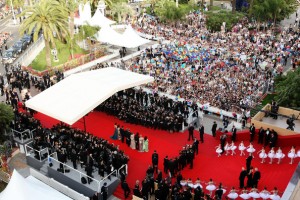 3. Cannes Film Festival, Cannes:
The Cannes Film Festival takes place during the last 12 days of May and is one of the biggest festivals for the film industry in the world. The city hosts over 50,000 film directors, agents, producers, and actors and promotes over 7,000 films every year. From parties on yachts, to club nights, to original screenings it is a weekend of luxury and celebrities. Don't forget your cameras.
4. Ibiza Closing Parties, Ibiza:
Ibiza is the place to be in August and September if you're someone who loves to party and listen to techno, trance, house and dance music. But if you really want to do Ibiza the proper way then you're best off going to its closing parties during the last two weeks of September. There's never a shortage of drink, dancing, fireworks and late nights.
5. Northampton Balloon Festival, Northampton:
This English balloon festival is three days long and takes place in the middle of August. There are hot air balloon lifts twice a day as well as live music shows and other forms of entertainment to enjoy. It is quite a site to see so many beautiful, colourful balloons fly over head, and for those of you living in London, not that far to travel.