Top Tourist Destinations In The World
Do you dream of traveling to some of the top tourist destinations around the world someday? Most of us do. It's one of the best ways to live your life fully, as it would allow you to see the most beautiful sights, immerse yourself in the most interesting cultures, and meet people who will touch your life in a way you've never expected. If you're going to travel around the world anytime soon, be sure to consider these top destinations that are included in most people's bucket list.
France
France is the most popular tourist destination in the world. Rich in culture and exquisite attractions, it should definitely belong to your list of places to visit. In Paris, you will find the world's most distinguished landmark structure, the Eiffel Tower. It's also where you'll find the largest museum in the world, which contains works of renowned artists, including Leonardo Da Vinci's Mona Lisa. This museum is no other than the Louvre. Other places to visit in France include Euro Disneyland, The Georges Pompidou Centre and Museum of Art, Château de Versailles, Orsay Museum of the 19th century, Arc de Triomphe, Mont Saint-Michel, Puy du Fou theme park Vendée, Lille zoo, and Sainte Chapelle.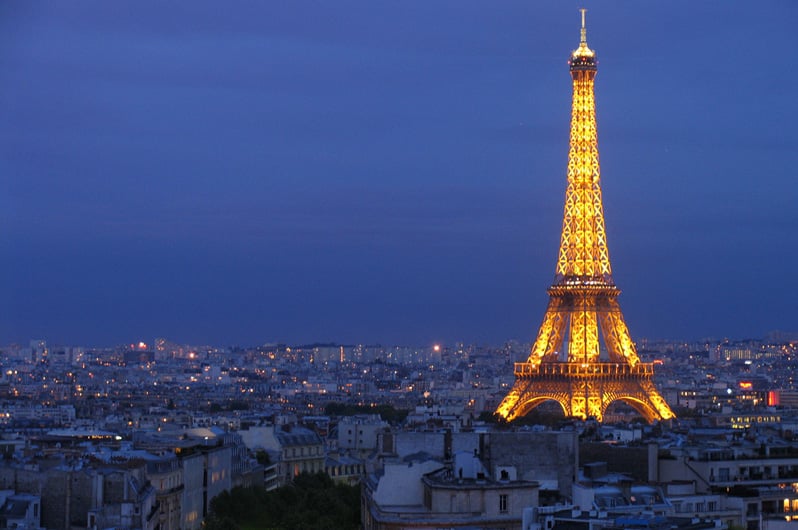 Spain
The second most visited country in the world is Spain, which attracts about 50 million of guests every year. A tour around this country won't be complete without visiting the famous cities of Madrid and Barcelona. Other interesting facets of a Spain vacation include a visit to the Alhambra in Granada, trip to the Guggenheim Museum in Bilbao, skiing in the Sierra Navada Mountains, taking part in a local village fiesta, and tasting the awesome tapas.
Categories: Abacos, Asia, China, Europe, France, Italy, Spain, USA
Tags: California, China, Colosseum, Eiffel tower, empire state building, etraveltrips, France, Georges Pompidou Centre, great wall of china, Historical site, Italy, Leonardo Da Vinci, Madrid, Mona Lisa, Musée du Louvre, Paris, sightseeing, Spain, travel, usa, vacation, World Heritage Site