Cardiff, South Wales is a city filled with history, culture, and beauty. You'll find castles and other historic sites, sporting venues, cultural events, and shopping districts. With over 12 million visitors a year, this area in South Wales has become one of the most popular tourist cities in Wales.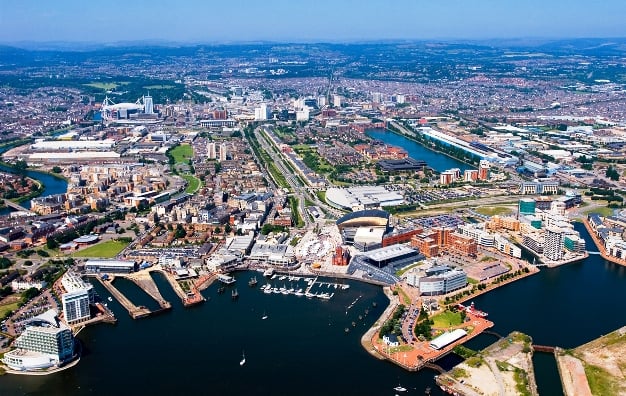 Cardiff City Centre: One Place You Simply Can't Miss!
This is a bustling business district, but it's also full of stores, restaurants, and hotels. With an expected 55 million shoppers by the end of 2010, this Cardiff is quickly becoming "the" place to shop in Wales. The sixth most successful shopping district in the UK, Cardiff now offers everything from large shopping centers to specialist stores and boutiques.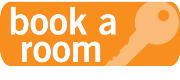 Northern District
This area is dominated by Cardiff Castle and Bute Park. Full of bars, pubs, hotels, and restaurants, it's a popular area for tourists and locals alike. Castle Arcade and Duke Street Arcades begin here. Also located here is the main pedestrianized shopping district on Queen Street.
Cathay's Park is here, as well. You'll find City Hall, the National Museum of Wales, and Cardiff University. The beautiful Wonderful ice rink returns each winter, bringing thousands to the area.
Eastern District
This area is home to much of the premier office space within the city. However, as many of the older buildings are in need of renovation, more and more residential spaces are opening up. The Institute for the Blind and the Royal Infirmary are both located here. The 500-bed hospital is now used primarily for long-term care, as the University Hospital of Wales has taken over the traditional role of the city's hospital.
Western District
This area is one of the liveliest in the city. St. Mary Street and High Street are both here. Howells Department Store, Cardiff Centre Market, and Clwb Ifor Bach, one of the most popular nightclubs and music venues in Wales. The nightclub is located on Womanby Street, which is one of the oldest. Millennium Stadium is also here, which is the national stadium of Wales. Home of the Wales national football team, the national rugby union team, and Speedway Grand Prix of Great Britain, this stadium provides a venue for a multitude of sporting, cultural, and music events.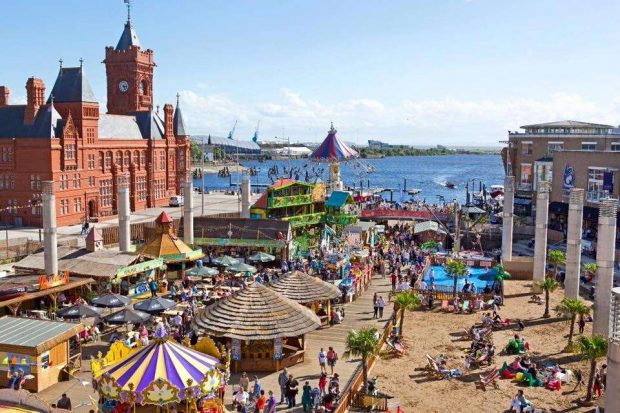 Southern District
David Morgan department store, Spillers Records, and St. David's Hall is all located here. There are also 56 luxury apartments that are worth millions, but the main drawn from this district is the shopping. St. David's Shopping Centre is located where the old Oxford Arcade used to be and the new Central Library has recently opened. Chippy Lane, home to many chips and kebab shops, is a pedestrianized` street and the area was recently renovated.
There is so much to see and do here, that you'll want to spend more than just a day or two this beautiful Welsh City. Prepare to thoroughly enjoy yourself and think about how you'll get all your newly purchased items home!