To properly appreciate Central Belfast, visitors must begin their wanderi  ngs at the heart of the city, the magnificent City Hall, located on Donegall Square. North of City Hall is Donegall Place, a teeming shopping mecca that leads to the Cathedral Quarter and the Arts School. Towards the east, you'll find the River Lagan while Donegall Pass lies to the south. The Westlink carriageway borders off Central Belfast from the western suburbs.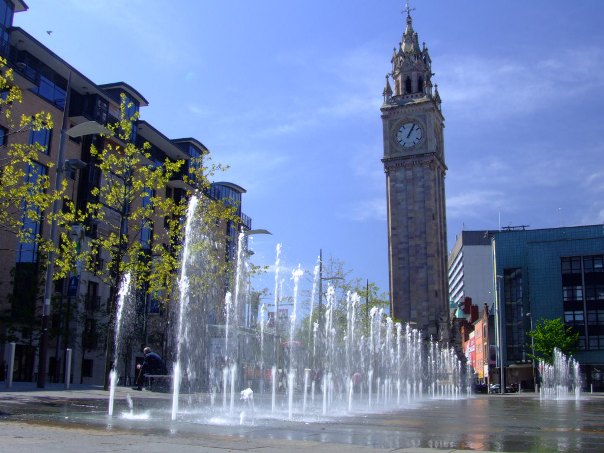 Despite being safe nearly all the time, the streets of Central Belfast are surprisingly nearly empty after 8 p.m., reflecting years of curfews during troubled times. Obviously, the night life in Central Belfast is a lot more serene than, say, other cities of Britain and Ireland. But it does have its own allure, as typified by the following popular attractions.
1. City Hall
This is undeniably the grand centrepiece of Central Belfast, home of Belfast's Council chambers and administrative offices. Visitors can join the daily guided tours (free) and marvel at the rich sense of history. In the grounds there's a statue of Queen Victoria and a memorial to the victims of the RMS Titanic, which was built in Belfast's shipyards. A series of broad pavements and grassy squares surround the main City Hall structure and serve as a favorite romantic hangout of couples. South African visitors often note City Hall's resemblance to the City Hall in Durban and they are right. Both were designed from architectural drafts from the British Empire's drafting office at the turn of the 20th century.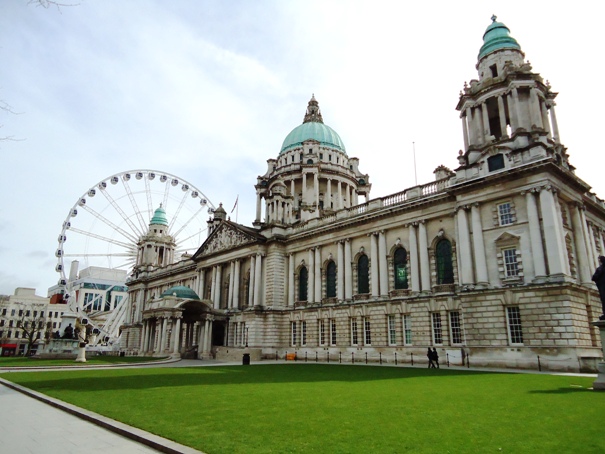 2. Saint Anne's Cathedral
Like City Hall, Saint Anne's Cathedral is also located on Donegall St. at the other end of Royal Avenue, the main shopping vista. This stunning building lies at the heart of the "Cathedral Quarter," which is currently being redesigned as the city's cultural district. The area has many excellent cafes, bars and architectural structures that bring to mind the industrial and commercial heritage of Belfast.
Categories: Abacos, Belfast, Europe, Ireland
Tags: Belfast, Belfast Central Library, Belfast Exposed, British Empire, City Hall, Donegall Square, Family vacations, Ireland, Northern Ireland, Romantic getaways, Royal Society of Ulster Architects, Shopping, sightseeing, travel, travel deals, vacation