Florida, with its mild climate and huge number of tourist attractions to suit all tastes is quite rightly regarded as one of the world's premier tourist attractions. Whether your interests are cultural, environmental or just centered on adrenalin-rush experiences, you will find something in Florida to keep you occupied twenty-four hours a day. The most famous Florida attractions include Walt Disney World and Bush Gardens, all of which capitalize on Florida's exceptionally fine climate and the American desire for more variety and greater excitement.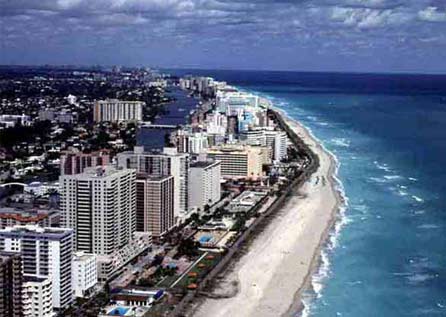 Those whose interests lie elsewhere will be glad to know that there is more to Florida than the movie studios and theme parks of Orlando – the State abounds with hills and forests, winding waterways and freshwater lakes, and thirteen thousand kilometers of coastline featuring endless beaches, inlets and islands. Florida consists of eight focus points. Miami and Miami Beach are the stamping grounds of the super rich while Palm Beach is the place to be for the "beautiful crowd".
The fit head for Fort Lauderdale with its superb choice of recreational and sports destinations, while families may prefer the beautiful beaches and clear blue waters of the Florida Keys. The capital city of Tallahassee is a magnet for tourists in search of an archetypal southern experience; Tampa and Saint Petersburg are largely built-up areas, while Jacksonville abounds in military history waiting to be discovered.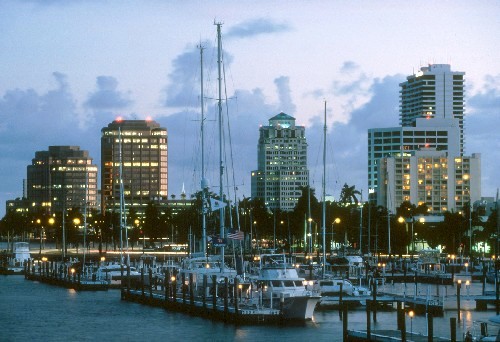 Florida shares climatic conditions with the North African and Southern Mediterranean countries. This means that the winters are mild and the summers hot enough to justify spending all day on the beach. There are many exciting things to see in Florida, and the following list is by no means exhaustive:
Categories: Abacos, Florida, Fort Lauderdale, Key West, Miami, Miami Beach, Orlando, USA
Tags: Amusement parks, Beach Vacation, Butterfly World, Disney World, Duval Street, Family vacations, Florida, Florida Keys, Fort Lauderdale Florida, Key West, Miami, Miami Beach Florida, Romantic getaways, Scuba Diving, travel, travel deals, United States, vacation, Walt Disney World, Walt Disney World Resort