Washington, D.C. is of course the capital of the United States and thus, home to a magnitude of sights related to the federal government. But it is also a cultural center offering amazing museums and entertainment. A visit to Washington, D.C. should definitely include a stop on Capitol Hill where you can find the United States Capitol, the US Supreme Court, and the Library of Congress, all three of which call magnificent buildings their home.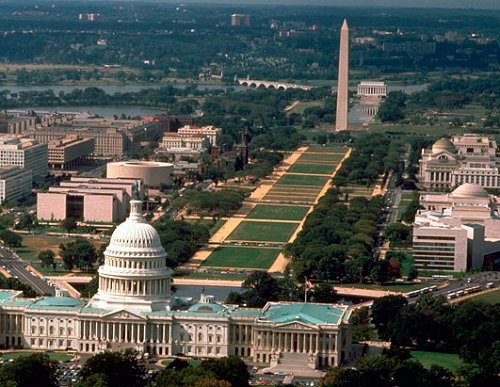 US Capitol- The impressive Capitol Building is one of D.C.'s landmarks. The cornerstone of the building was actually laid by George Washington himself. After it was burned down during the War of 1812, it was restored in 1815 and later expanded.
A visit to the Capitol is surely worth the time and there are different options available to you. You can either take a guided tour of the Capitol with the United States Capitol Guides; or you can go on a reserved tour, which can be arranged through the office of your Senator or Representative; or you could obtain gallery passes.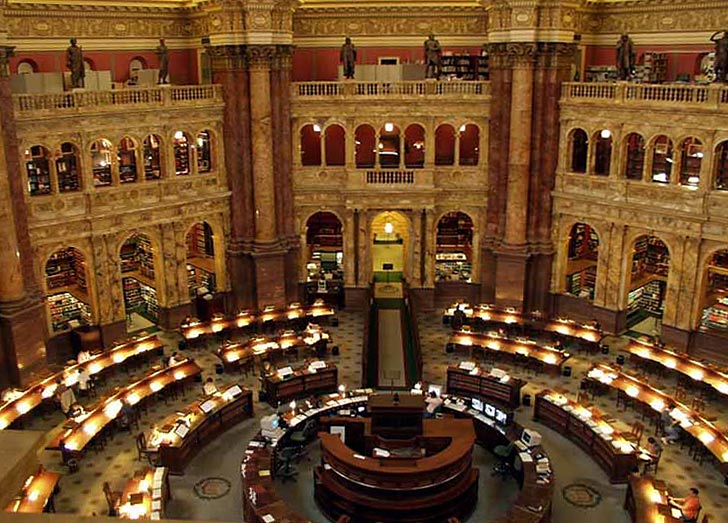 The first Library of Congress was also destroyed during the War of 1812, as it was located in the Capitol at that time. As a result, Thomas Jefferson decided to offer his personal collection to start a new library. The building that houses the library today has been named in his honor and is now known as the Thomas Jefferson Building. The Library of Congress holds the largest collection of books, maps, and music in the world. It even has one of only three copies of the Gutenberg Bible.
The library is open to the public for research, but you have to obtain a Reader Identification Card before you will be allowed in and of course, nothing can be removed from the library. If you just want to visit the library, public tours are the way to go. Highlights include the Great Hall and a view down into the Main Reading Room.
Categories: Abacos, USA, Washington DC
Tags: Capitol, Family vacations, Historical site, Library of Congress, Lincoln Memorial, National Gallery of Art, sightseeing, The White House, travel, travel deals, United States Capitol, vacation, Washington, Washington DC, Washington Monument