Washington DC is the capital of the United States and the most impressive and unforgettable historical destination in the country. Get in touch with the remarkable American history and culture by visiting and exploring the city from closer. There is so much to experience and to see in DC that it is worth it to plan a longer trip to the capital to make the most of your time. There are many ways to explore the city and countless places to go to.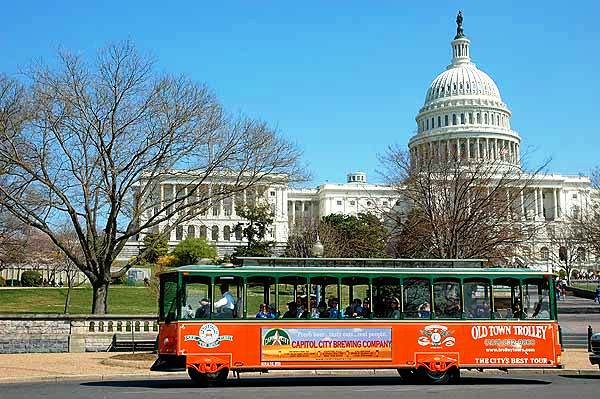 If you have the energy and the time, go on a fabulous walking tour through Washington DC. However, if you have limited free time in the capital and you don't want to get tired of walking for hours, grab the opportunity to go on a trolley tour. It is fun, fulfilling and interesting way to visit all the highlights of the capital and spend a fantastic day to remember.
1. Trolley tours will present you with everything noteworthy in Washington DC during a delightful traveling on a comfortable trolley with open air seats, without the barrier of windows (during the summer). The best tourist companies assure top-notch conditions for traveling in new trolleys with heating and cooling systems for winter and summer and comfortable seats. You can enjoy the authentic atmosphere of Washington DC in all seasons.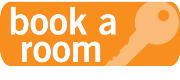 2. Trolley tours are the perfect options for day trips around Washington DC. Every tour continues for around 6 hours and includes the main highlights of the city that will grab your attention. Is there a better way to visit monuments like the White House, the Lincoln Memorial, the FD Roosevelt Memorial, the Pentagon Mall, the Jefferson Memorial and many more in just one day? – No, there is not.
3. Trolley tours around Washington DC consist of many stops on their way with enough time for passengers to get out of the trolley and explore every site. This type of city tours is ideal for family holidays with children and seniors who will love traveling around the capital without getting tired of walking.
4. The tour guides are kind, experienced and very informative. They will introduce you to the highlights of Washington DC and the American history in a compelling way that will complete the satisfaction of your trip. You will learn a lot of interesting facts about the city and even a few local jokes to keep your happy mood during the trip.
5. The prices of the tickets for DC trolley tours are competitive and tempting. Make a research for the most experienced and reputed tour companies that offer you a fulfilling experience of Washington DC and book your reservations. Check out the free stuff you get too!
Bottled water and free lunch certainly improve the offer.
6. Washington DC trolley tours are especially designed for tourist. You will enjoy a ride through Washington DC on a trolley that travels around on low speed so you can enjoy completely the surroundings. Grab your camera and take as many pictures as you can.
[coupon couponid="37668″ coupon_align="cctor_aligncenter" name="Budget car rental coupons rent a Car Save 10% plus get a free upgrade"]
7. Traveling in a group is a lot more fun than traveling solo. Trolley tours around DC are suitable for big family holidays, school vacations or trips with your friends. You get the chance to interact with other fellow tourists from all over the world. Let's admit it – there is something special about trolleys that cannot be described with words. Brace yourself for an extraordinary and exciting trip in Washington DC.
Save