Savannah is a  much-celebrated, hip, and historic vacation destination has been enticing visitors with a sultry ambiance, striking beauty, and eccentric charm for centuries. From the elegance of the Landmark Historic District to the festivities of River Street, travelers will delight in all the attractions this coastal jewel has to offer.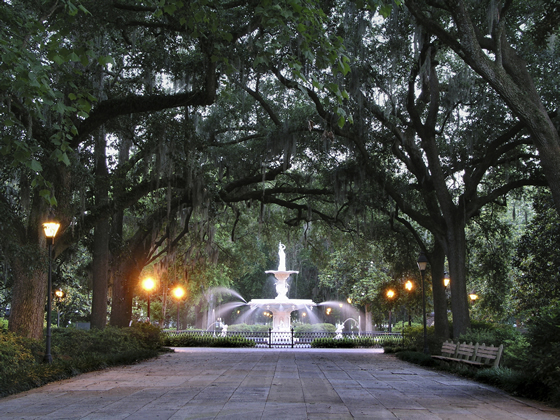 Waiting to charm you with tree-filled squares and perfectly preserved historic buildings, Savannah mesmerizes you with the past and with unforgettable natural beauty. Situated on Georgia's coast in the midst of the delightful Lowcountry region that includes Tybee Island–Savannah's beach–Savannah is ready to embrace you with genteel warmth and Southern hospitality.
City Market
Four blocks in the heart of the Historic District have been renovated to capture the authentic atmosphere and character of the city's old open marketplace. The market features artists working in their lofts and exhibits of works for sale. There are also restaurants, open-air cafés, theme shops, and stores offering crafts, accessories, and gifts.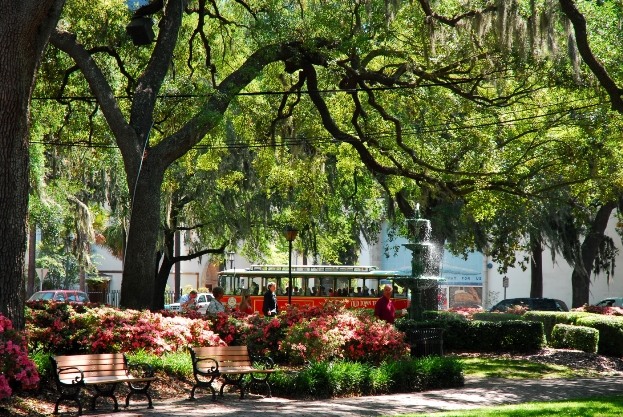 River Street
Bordering the thriving river port, River Street imparts old-world charm. The nine-block brick concourse is ideal for strolling and ship-watching. More than 75 boutiques, galleries, artists' studios, restaurants, and pubs are housed in one-time cotton warehouses that have been restored to their rustic beauty.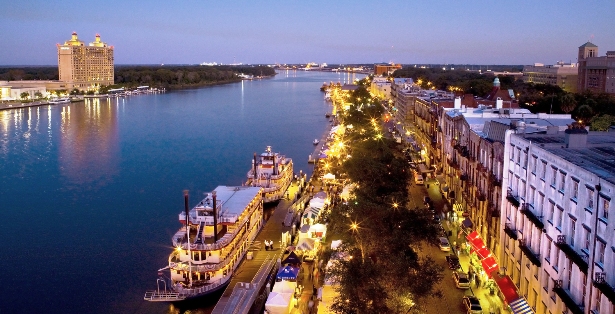 Intriguing Architecture
Close to half of the 2,500 buildings in Savannah have architectural or historical significance. The many building styles — Georgian, Gothic revival, Italianate, federal, and Romanesque — make strolling the tree-lined neighborhoods a delight. The 19th-century Telfairs's Owens-Thomas house is a particular highlight. Like some other historic homes, it's open to the public.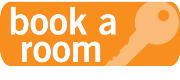 Strolling the Squares
In the historic district, the city's famous squares are distinctive and thoroughly charming. Fountains, statues, and trees give each a different character, and all have stories to tell about different eras. To appreciate Savannah's unique appeal, take time to explore a few.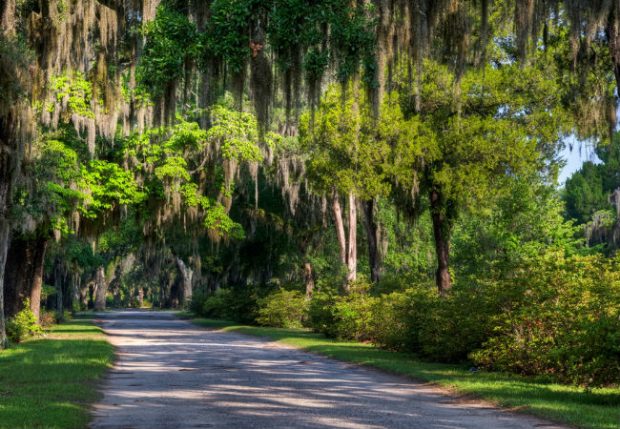 Tybee Island
The beach is calling. Discover Tybee Island's sandy beaches, salty breezes, and outdoor adventure, located just 18 miles east of Savannah. Expect to see plenty of wildlife while you are here, from rough-billed pelicans and fiddler crabs to bottle nose dolphins.Sunbathe and swim anywhere along our 5 miles of unspoiled beaches. Learn about the creatures of the sea at the Tybee Marine Science Center.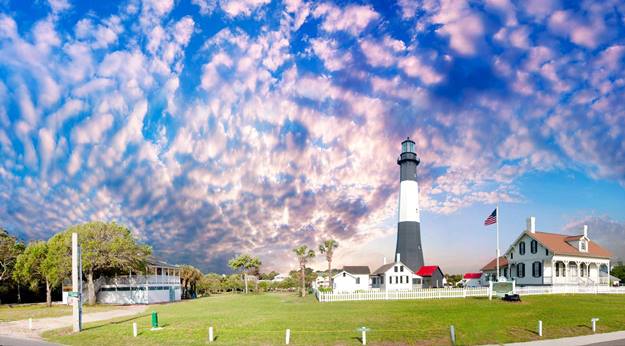 Climb 154 feet to the top of the Tybee Light Station, the first lighthouse on the South Atlantic Coast. Picnic or read a relaxing book on our pier and pavilion located at the south end of the island. Or visit the Tybee Island Museum and see the artifacts and exhibits depicting all 400 years of the island's history.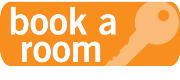 Save
Save
Save