The Whitney Museum of American Art  is located in the Meatpacking district of  Manhattan. The museum's Annual and Biennial exhibitions have long been a venue for less well-known artists whose work is showcased there.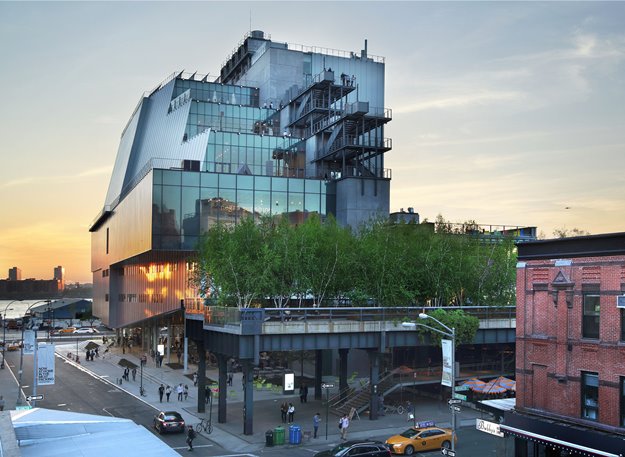 Selections from the Museum's collection, ranging from 1912 to the mid-1960s, trace the development of American modernism through the 1950s and into the 1960s, when the bold new painterly forms of Abstract Expressionism dominated.  Its permanent collection comprises more than 21,000 paintings, sculptures, drawings, prints, photographs, films, videos, and artifacts of new media by more than 3,500 artists.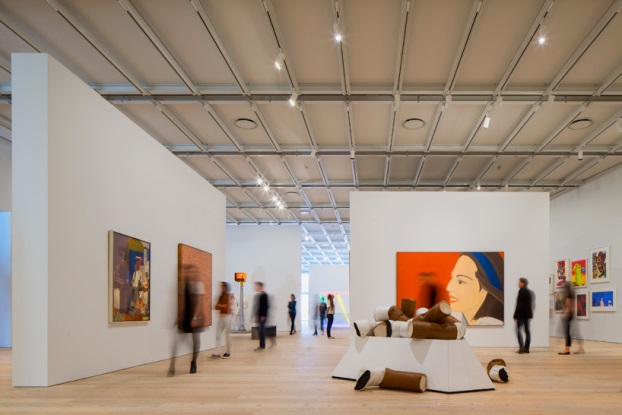 It places a particular emphasis on exhibiting the work of living artists for its collection as well as maintaining an extensive permanent collection containing many important pieces from the first half of the last century.
The Whitney was founded in 1931 by Gertrude Vanderbilt Whitney , a wealthy and prominent American socialite and art patron after whom the museum is named.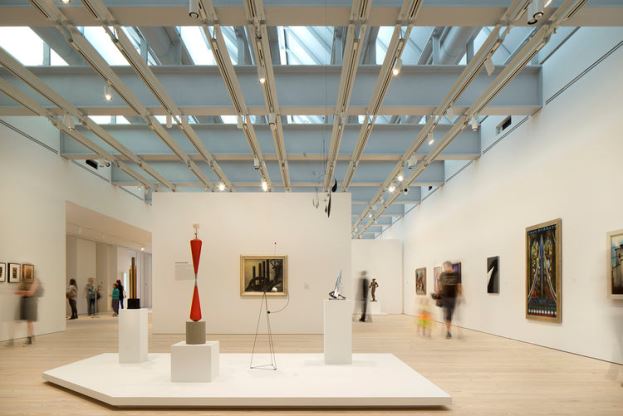 Among the artists featured are Alexander Calder, Alexander Craig ,Helen Frankenthaler, Edward Hopper, Lee Krasner, Georgia O'Keeffe, Morgan Russell,  Jackson Pollock.   The whitney is a very large museum that will require various visits.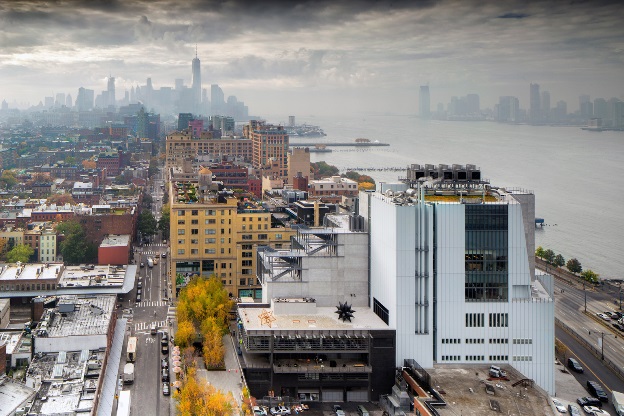 There are no fees for online ticket purchases.
Adults     $22
Seniors/Students     $18
Members     Free
Under 18     Free
Whitney Museum of American Art
99 Gansevoort St
New York, NY 10014
212-570-3600
TRAINS: A, C, E, and L at 14th Street.