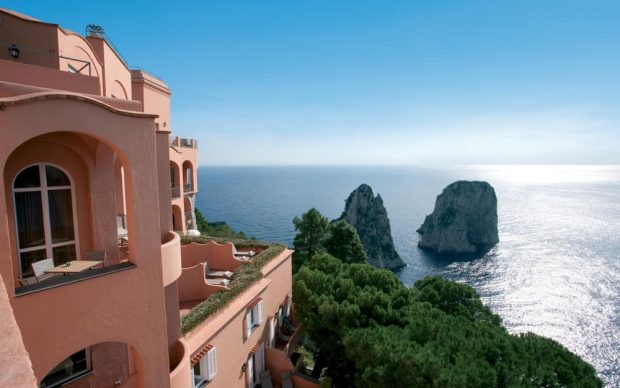 The Campania region of southwestern Italy is quite a mixed bag. You have relatively poor areas and resorts priced for the jet set. Don't expect hot weather in the winter. The third Sunday of every month except August its capital Naples holds a really big antique fair in the Villa Comunale gardens. During the month of December the fair is open every weekend.

Naples is a fine Christmas destination. You'll see hundreds of Nativity cribs known as Presepi. One of the best exhibitions is at the Church of Gesu' Nuovo, in Piazza del Gesu', starting about December 8. Via San Gregorio Armeno in central Naples is filled with displays and stalls that sell Nativity scenes all year. Il Museo Nazionale di San Martino in Naples has an elaborate collection of nativity scenes from the 1700s, considered among the best collections in the world.
Christmas time is also a feast for the ears. Outside churches and in many city squares in Naples, other locations in southern Italy, and even Rome you"ll hear bagpipe and flutes played by zampognari and pifferai often dressed in multicolored traditional costumes with sheepskin vests, long white stockings, and dark cloaks. Naples hosts a December Christmas market near Via San Gregorio Armeno, known for its many nativity workshops.
Some vendors are dressed in traditional shepherd costumes. Sorrento, on the beautiful Amalfi peninsula in the Bay of Naples holds a Christmas market through January 6 in the main square. It's traditional on Christmas Eve to eat the dinner of the seven fish dishes. Would you believe that some people serve up to thirteen fish and seafood dishes?
Naples is known for its musical New Year's Eve fireworks displays. Be careful, in some neighborhoods, people still throw their old things out of their windows. So you may prefer watching the ceremonies on television. Naples originated the tradition known as Lo Sciuscio in which groups of amateur musicians including children go from house to house on New Year's Eve.
If you want good luck in the New Year give them some money or candies. This tradition is kept more in the small towns near Napoli than in Naples itself.
Caserta holds its Festival of St. Sebastian in January. Make sure to see its Royal Palace, a UNESCO World Heritage Site that was headquarters to the Allied High Command in World War II. Italy celebrates Saint Biago Day on February 3rd. He was the saint of the throat. It's a traditional to honor him by eating leftover Panettone (Italian Christmas cake) with a glass of wine; your throat will thank you.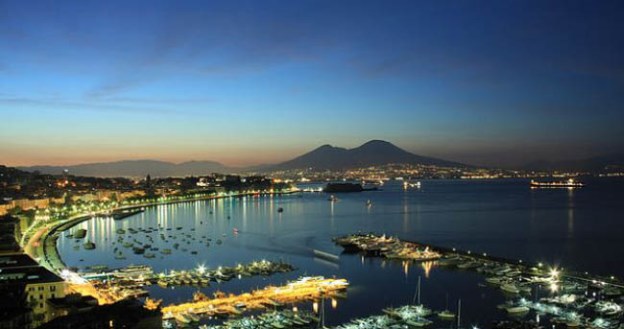 Some localities celebrate with parades, music, and bonfires. February activities include a fine fireworks show in the town of Mugnano di Napoli, near Naples, and a costumed races and sports meet in Avellino, home to some mighty fine white wine. And wherever you go and whatever you do, check out the fine Campania wines including Fiano di Avellino, Greco di Tufo, and Taurasi.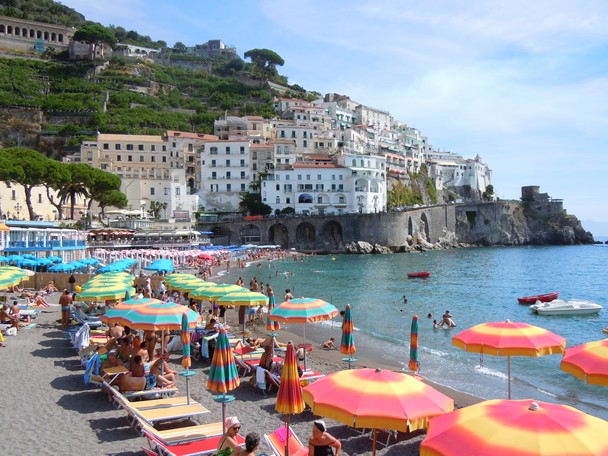 Levi Reiss has authored or co-authored ten computer and Internet books, but prefers drinking fine wine with the right foods. He teaches computers at an Ontario French-language community college.
Visit his Italian travel website www.travelitalytravel.com and his global wine website www.theworldwidewine.com featuring weekly bargain wine reviews.