Lush rain forests,  savannahs teeming with wildlife, fertile farmlands, and a diverse population of mammalian and plant life. Sound good? If so, a tropical vacation might be perfect for you. The tropics are irresistible to vacationers who like to go to the beach, but also want a little something extra, be it hiking, zip-lining, or snorkeling. We've rounded up 10 of the world's best tropical destinations, both near and far. Read on to start dreaming about (and planning) your own tropical escape.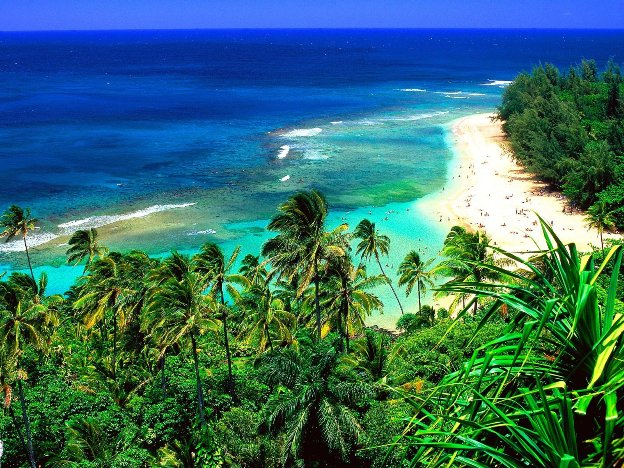 Bonaire
Want Caribbean relaxation with a strong sense of social responsibility? If so, head to Bonaire, an island dedicated to becoming carbon neutral and fully sustainable over the next two years. Part of the ABC Islands (Aruba, Bonaire, Curacao), Bonaire lies outside the hurricane belt and can be enjoyed any time of year without a major threat of big storms. Once you're here, you could just relax on the beach, but then you'd be missing some of the fun. Famous for diving, Bonaire also has outstanding snorkeling, kayaking, bird-watching, hiking, and horseback riding opportunities. And with an average annual temperature in the 80s and 12 hours of sunlight each day, Bonaire's best attractions and activities are easy to enjoy.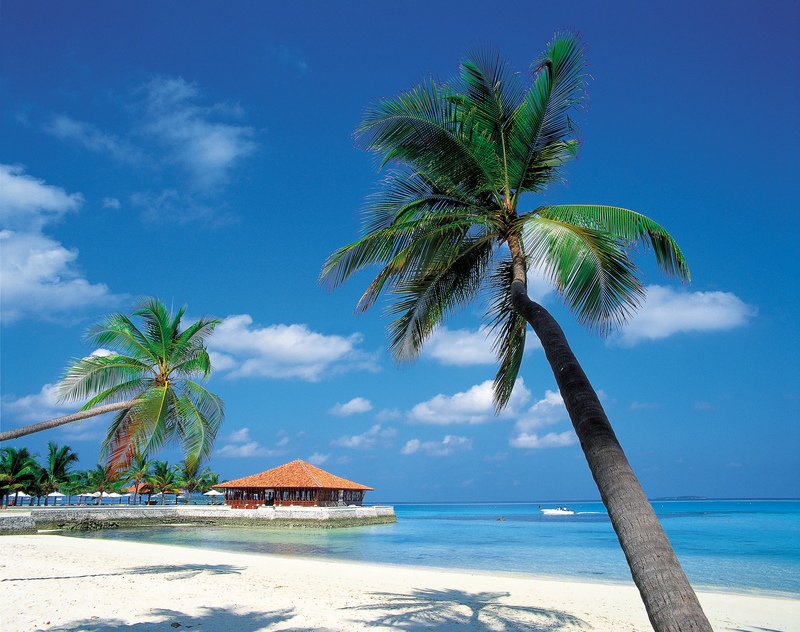 Arunachal Pradesh, India
India's only surviving rainforest can be found in the state of Arunachal Pradesh, a region with rich wildlife and culture. As the country's least-populated area, with just 13 people (on average) per square kilometer, it's the best place in India to escape from the crowds. While people may be few and far between, other species are plentiful. Spend your vacation scouting the 500-plus types of birds, touring wildlife sanctuaries (tigers and leopards abound), or seeing hundreds of orchid varieties in their natural habitat. Lastly, if you want to get your heart rate up, you'll have your pick of adventurous diversions, including trekking, rafting, and boating.
Singapore
Unlike other tropical locales, you can get a mix of cosmopolitan entertainments and out-of-the-way adventures with a vacation in Singapore. After you've had your fill of urban nightlife, fine dining, and souvenir shopping, take a self-guided hike through the rainforest on the MacRitchie Nature Trail, or get a bird's-eye view of the tropics by spending an afternoon on the HSBC TreeTop Walk. The world-famous Singapore Botanic Gardens offer sumptuous treats for the senses, as does Orchidville, where you can see delicate beauties in abundance. While the city offers plenty of creature comforts, the outskirts hold a treasure trove of wetland preserves, parks, farms, and wildlife sanctuaries. If you have trouble deciding between a city-focused or outdoorsy vacation, you really won't have to choose here, as Singapore offers the best of both worlds.
Active volcanoes. Black-sand beaches. Coffee plantations. Four national parks. Hawaii's Big Island is a boon for nature lovers who want a tropical vacation beyond sun and surf (although there's plenty of that, too). Visit between December and May for humpback whale watching, or any time of year to dive with friendly manta rays. Get your thrills at Hawai'i Volcanoes National Park, which is both a UNESCO World Biosphere and World Heritage site, and offers a once-in-a-lifetime chance to tour the area around Kilauea, one of the world's most active volcanoes. Want beauty that's a bit more genteel? Botanical gardens, hiking trails, and countless waterfalls also await you.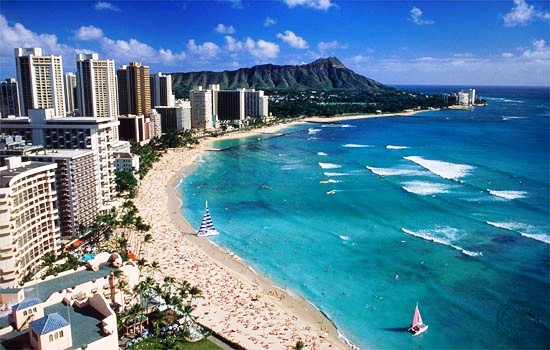 Gorongosa National Park, Mozambique
With so much on display, wildlife lovers can relish in the abundance of Mozambique, particularly in Gorongosa National Park, where travelers can view antelope, buffalo, elephants, hippos, lions, zebras, and birds in their home territory. Open from March through December (closed during the rainy season, when the park's roads become inaccessible), Gorongosa offers an authentic experience in the wild, while also maintaining some modern comforts. You can stay right in the park (cabanas feature air-conditioning and showers, so you're not exactly roughing it), dine at an on-site restaurant, and choose from guided or self-drive tours. Most importantly, don't forget to pack your binoculars!
Wet Tropics Of Queensland, Australia
The Wet Tropics of Queensland, located along Australia's northeast coast, are a boon for the outdoorsy traveler. There are 41 national parks; rainforests holding butterflies, birds, marsupials, frogs, and tree- kangaroos (with many rare or only-to-be-found here species); and countless flowering plants. Wallaman Falls features the longest single drop of any waterfall in Australia, and you can explore nearly 150 trails for self- guided tours. If you'd prefer a local guide, there are plenty of eco-tour operators to show you the sights. And let's not forget all the wonders of the nearby Great Barrier Reef. In fact, there's so much to do and see, your first trip to the Wet Tropics may just whet your appetite for many return visits.
The smallest of the U.S. Virgin Islands, St. John is also home to the Virgin Islands National Park, which designates two thirds of the island as protected parklands. Additionally, the Coral Reef National Monument and its 12,000 acres of underwater preserves maintain and protect the region's rich coral and sea life. Not known as a party island, St. John is the place to visit for peace, quiet, and to get away from it all. You can fill your days with hiking, fishing, snorkeling, kayaking, or sailing, and, at night, relax at a beachfront restaurant or bar and feel your blood pressure drop.
Vanuatu
It's hard to guarantee a happy vacation, but the Vanuatu islands sure come close to doing just that. This year, Lonely Planet named the island nation the happiest place on earth (for the second time in four years). Why? The region's abundant sunshine and diverse natural wonders, as well as the locals' longevity of life and respect for the planet, have a lot to do with it. This 83-island archipelago in the South Pacific, two hours from Auckland, New Zealand, and just over three hours from Sydney, Australia, is a tropical paradise for those who want to have adrenaline-pumping vacations or do nothing at all. Ever wanted to go sandboarding down a volcano? You can do that here. Or, have you longed to have a beach all to yourself, with a good book and no other commitments? That can be your itinerary, too. No matter what you do, Vanuatu is sure to put a smile on your face.
Panama
Back in 1923, the Smithsonian deemed Panama the perfect place to establish its Tropical Research Institute, and it's no wonder: The country is extremely hospitable to life, being home to nearly 1,000 species of birds, 10,000-plus plant species, and rich animal biodiversity both on land and in the sea. Today, more than 30 percent of the country is protected nature reserves, and visitors can spend their vacations touring rainforests and parklands, snorkeling and diving, or whale watching. Additionally, agritourism is growing rapidly, and many farmers have opened their lands to travelers. If you want to see where your coffee, bananas, and coconuts come from, you can't get more authentic than visiting their source.
Dominica
Dominica welcomes visitors with the allure of nature. Tropical forests cover more than two thirds of the island, and within this lush paradise lies a boiling lake, sulphur springs, botanical gardens, and around 1,200 plant species. Additionally, the island is home to Morne Trois Pitons National Park, the first UNESCO World Heritage site in the eastern Caribbean. On the waterfront, the island teems with coral reefs, perfect for viewing sea life up close with a dive or snorkeling excursion. Known as the "Whale Watching Capital of the Caribbean," Dominica is the only island where sperm whales frolic all year round, so you have a great chance of spotting one of these majestic creatures during your vacation.