10 great places to watch sports in New York City
The NFL is now the most popular sport in America. If you don't believe us, a trusty tracker by the name of Google will likely help to verify that fact.
Or you can just look around you. The reason why you don't see your friends much in the fall, contrary to popular belief, is not because of the cold weather. It's because the plans you make with them are likely far less appealing than game day.
If you want to improve your social life, it's best to recognize that football is quickly becoming as essential to American life as Thanksgiving. Whether you stick to watching the Superbowl for the commercials or you have a fantasy football league for the college season, here are some places to go in New York City that transcend the everyday sports bar experience.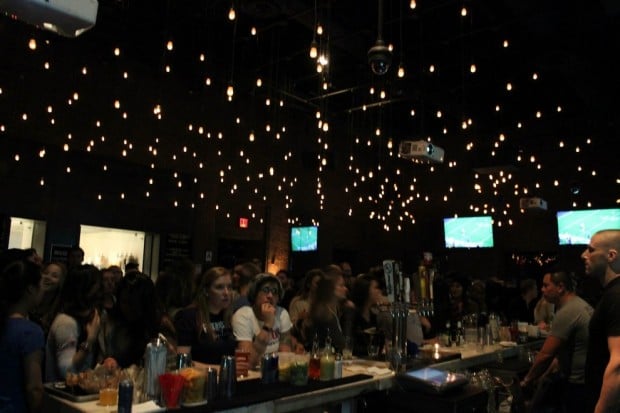 Hudson Common: a fancier way to get your game on
Photo courtesy of Hudson Common
Hudson Common
Outside the Hudson Hotel, you wouldn't necessarily expect to find a beer garden like Hudson Common.
You can nosh on white truffle parmesan popcorn or try one of their uncommon wing recipes like chicken parm. Game day snacks will never be the same!
Studio Square NYC
An open-air, Bavarian beer garden; 19,000 square feet; and thousands of football fans?
You may think this is a dream scenario. You may think it's a recipe for disaster.
Likely it's both, at Studio Square NYC.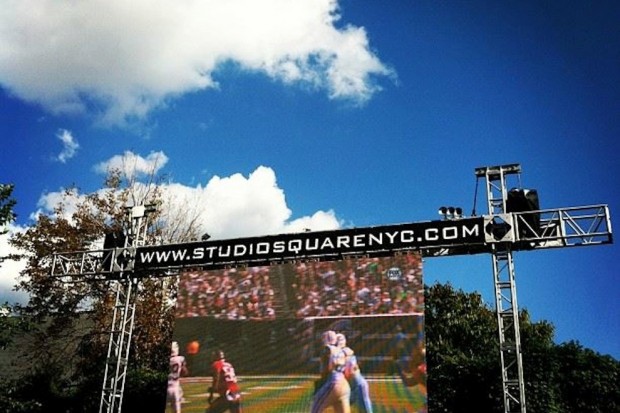 A beautiful fall day and an outdoor screen. What could be better?
Photo courtesy of Studio Square NYC
Jay Z combined his love for the high life with his love for sports with 40/40 Club.
Premium beers, six 165-inch viewing walls and over a dozen flat-screen televisions mean that you won't be craning your neck to see the score. This is upscale viewing at its best.
Categories: Abacos, New York, New York City, Soho, Upper East Side, USA, West Village
Tags: Bars, Beer Gardens, Corona, Drinking, etraveltrips, Hofbrau Bierhaus, International Express, James Blake, Johnny Utah's, Korean diaspora, Louis Armstrong House, New York City, New York City Bars, New York Hall of Science, NYC, Queens, Queens Zoo, The Gutter, watch sports in New York City