As far as travel destinations go, Napa and Sonoma counties, in Northern California, are two of the most trammeled spots on the Pacific coast. Most people come for the wine and great food. They tour around. They get recommendations from other people they meet along the way. And they stumble upon fantastic recommendations that make the trip memorable.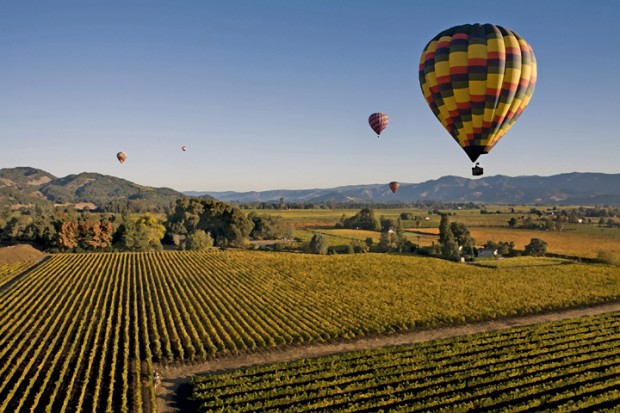 Still, not EVERY place in Napa and Sonoma appears on the collective radar screen. I've lived in Wine Country for more than eight years now, and I've amassed the inside scoops on a number of great travel experiences and deals. Here, then, is a rundown on the stuff you shouldn't miss.
Five Dot Yum
The Oxbow Public Market, in downtown Napa, has become a bit of a foodie hotspot, and Five Dot Ranch, a beef purveyor in the market, quietly offers a deal very few people (locals or visitors) know about.
In a nutshell, the deal is steak dinner for cheap. The place lets you pick any steak from the case, and chefs will grill it and accompany it with two sides for an additional $12 (on top of the price of the beef, of course). Five Dot beef is the best around these days—think grass-fed, GMO-free—so when you compare what you would pay at one of the steakhouses around, it's a total steal and it *includes* the sides. The man behind this promotion? Executive Chef Michael Hanaghan, who worked under the legendary Thomas Keller for a decade.
My advice: Arrive early if you're interested in dinner, and (even then) be prepared to wait. Trust me when I tell you it's worth it.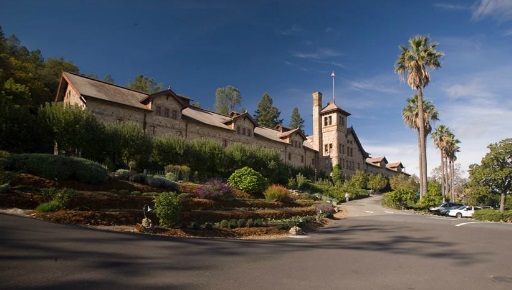 CIA at Greystone
 Bounce off steam
Everybody—parents and kids alike—enjoys letting off steam, and, as of the middle of 2015, there's a great new and super-safe place to do just that in Rohnert Park, a city located smack in the middle of Sonoma County.
This facility, Rebounderz, calls itself an "indoor trampoline arena," and it's really just that. In all, there are more than 50 trampolines and trampolines that enable guests to feel like NBA players and bounce up to slam. There also are a series of other trampolines to empower guests to jump into a giant foam pit.
I've taken my kids (ages 6 and 4) to the place twice and they love it. Perhaps their favorite parts: the arcade and the three-story indoor playground.
Foodie heaven
The Culinary Institute of America (CIA) at Greystone has an outpost in an old castle north of St. Helena (the outpost turns 20 this year), where faculty members train the chefs of tomorrow. In addition to being a great teaching facility, the place is a treasure-trove of great foodie-focused diversions you simply can't find anywhere else—whether you're in Wine Country or not.
The first of these secrets is the Spice Islands Marketplace, an open-to-the-public shop on the ground level of the facility. The store sells everything from cook books to pots, pans, and utensils. As the name suggests, it also sells fresh spices. There's even a coffee shop on-site, as well as a demonstration kitchen where visitors can observe live cooking demos.
Viewfinder Tip: After tasting cider at Tilted Shed, try some local craft beer at St. Florian's Brewery, which donates profits to local fire departments.
Another way to experience the CIA is to dine in the award-winning Wine Spectator Greystone Restaurant, where chefs-in-training not only make all food but also serve it. If you prefer a different kind of experience, the restaurant also offers a farm-to-table meal out at the Conservatory at Greystone.
Cider up
Sonoma County—particularly the area around Sebastopol—is famous for its apples. (The Gravenstein apple, which tastes like it's been sprinkled with honey, is only available in these parts.) For decades the best way to appreciate the bounty of the land was to shop at local farm stands for apples by the pound. Now, however, there's another way to sample the fruits of local labor: in the form of hard cider.
A number of cider works have (pardon the pun) sprouted over the last few years. One of them—Tilted Shed Ciderworks—now has a tasting room that is open to the public every Saturday from 11 a.m.-4 p.m.
During tastings, Tilted Shed owners Ellen Cavalli and Scott Heath pour guests samples of all of the ciders available at that time (usually somewhere between three and five). The owners discuss varieties that go into each cider, walk guests through a photo essay of the production process, and invite visitors to walk through the cidery itself. Though the facility is just a warehouse, the aroma during production is overwhelmingly sweet. The tour, which costs $5 (but is refunded if you buy $40 worth of cider) is worthwhile for that smell alone.
Expedia compensates authors for their writings appearing on this site, such compensation may include travel and other costs.