Los Cauquenes Resort and Spa  is located at one of the most exotic places in the world, at the shore of Beagle Channel and with a beautiful view of the snow-covered peaks of the imposing Andes Mountain Range, Los Cauquenes Resort & Spa has direct beach access, and spectacular views in all areas, highlighting its unique in-out pool.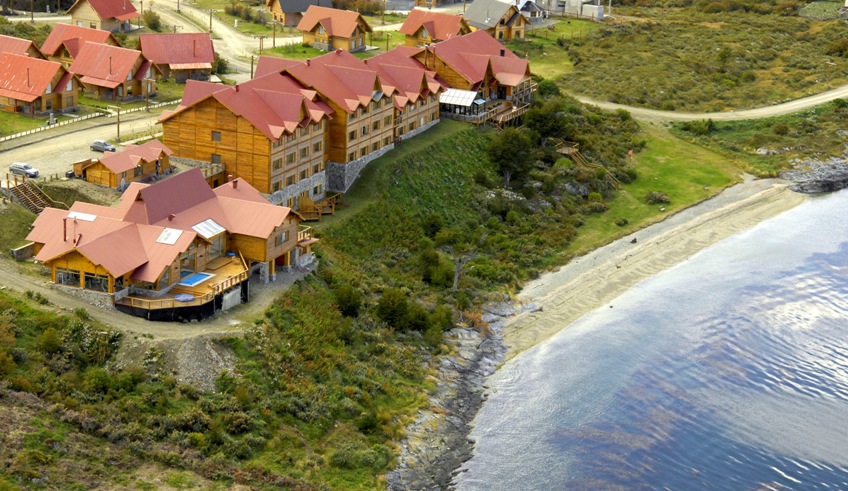 The hotel has designed a new space, La Terraza, a wooden-deck terrace offering a unique view of the Beagle Channel. The terrace is fully heated and features a glassy structure to appreciate the landscape even better. Its location and the difference in the floor level are not casual: They have strategically been thought of to provide clear views of the exterior from the lobby.
Refurbished with local pieces of furniture, La Terraza has been conceived for guests to enjoy a drink or the chance of a cigar with all the comfort which is already a tradition in this resort.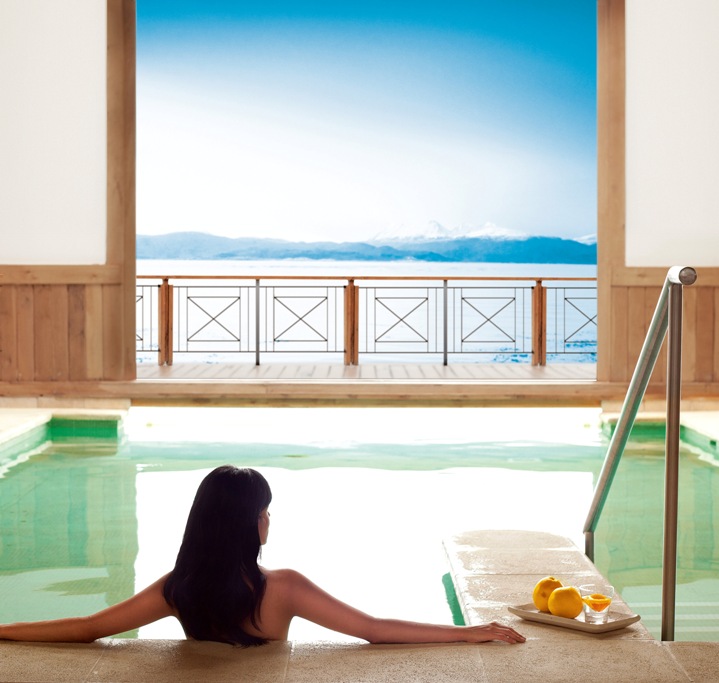 Furthermore and planned for next winter, the hotel will offer specialized assistance to obtain passes and equipment for Cerro Castor, transfers to and from this hill, playroom for kids looked after by specially-trained coordinators as well as restaurant options for the younger ones, among many other services.
Los Cauquenes Resort & Spa has 54 rooms, 5 of them Suites, with privileged views of the Beagle Channel or the Andes Mountain Range. All of them are equipped and decorated to meet the needs of the most demanding guests.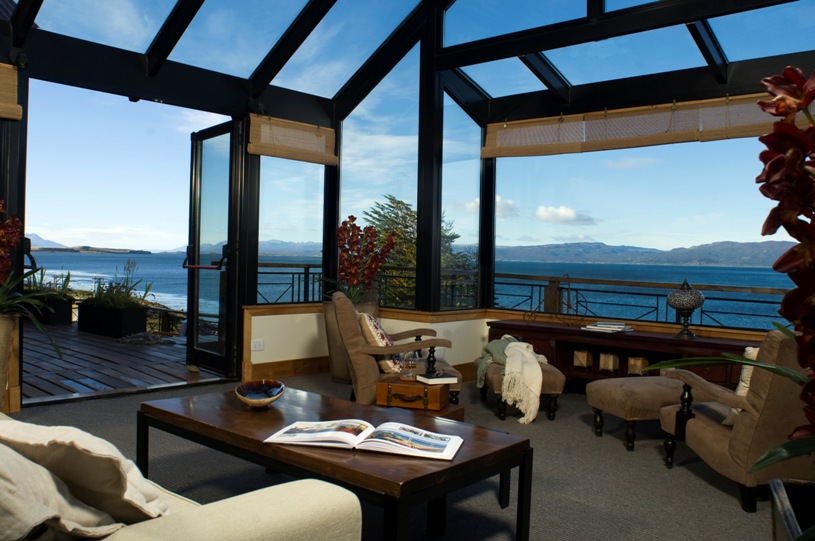 Los Cauquenes SPA priority is to enhance our guests life quality through physical activity, body care and sthetic treatments and mainly through the relaxation and peacefulness offered by a unique environment.
Let our skilled professionals take care of you in a real sanctuary, isolated from the outside world. Choose from an exquisite selection of massages, facial and body treatments, or just relax in our sauna or hydro-massage pool.
The recently opened and completely fitted fitness area and an indoor/outdoor pool, add variety, tranquility and balance for a totally renewed self.
Ushuaia is located in Tierra del Fuego Island, on the Beagle Channel. It stands on the northern bank of the channel, in a wide bay heading West. This is precisely the reason why the city was originally named Yámana by the natives, which means "inner port towards the west".
Los Cauquenes Resort And Spa    
Ushuaia, the world's southernmost city.
Ushuaia is located in Tierra del Fuego Island, on the Beagle Channel. It stands on the northern bank of the channel, in a wide bay heading West. This is precisely the reason why the city was originally named Yámana by the natives, which means "inner port towards the west".   De la Ermita 3462Barrio Bahia Cauquen  Ushuaia 
Tierra del Fuego
 9410 ARG  1-866-599-6674
To visit hotel web site click here