Once you've gotten your discount flight to Paris, France or gotten that fantastic Paris, France travel or vacation or hotel deal, you can relax . Now's the time to have fun, focus and explore. You'll soon see why France is the world's top tourist destination. Dijon, a short trip from Paris, is one such gem in France's tourism crown.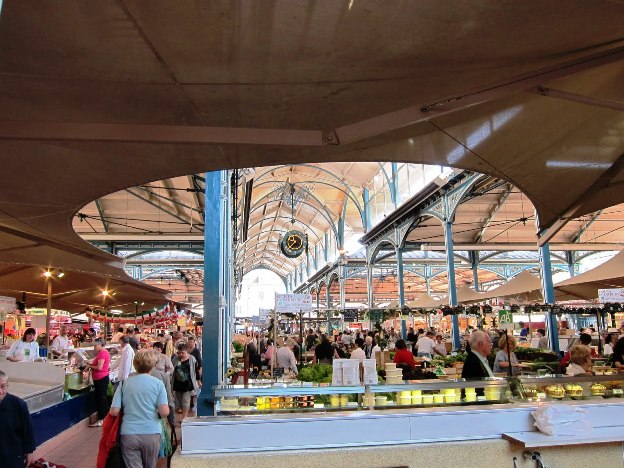 Most people are familiar with the funny Grey Poupon mustard commercials. When it comes to Dijon mustard, Grey Poupon is probably the most recognizable brand out there. However, there is much about where this mustard originates from that folks don't know . Beyond the influences of catchy condiment advertising is a region of refined culture and history.
Situated between France's border with Switzerland and Paris , is the charming town of Dijon. It was here that combinations of white wine and grape juice produced the uniquely flavored mustard now know around the world as Dijon mustard. Naturally, you will want to get an original jar of Dijon to take back home, but what else can be seen here?
Architecture of Dijon
Just like many neighboring regions of France, Dijon claims some inspiring architecture as expressed through its churches. Often referred to as the "town of a hundred spires," this quaint locale is home to an amazing collection of churches and other religious buildings. Among these beautiful buildings is the La Chapelle de Elus, or Chapel of the Elected Representatives. Construction on the Chapelle began in 1738. A tour of the interior presents an array of intriguing designs. The intricately sculptured walls provide an air of refinement as you make your way through the lightly colored halls.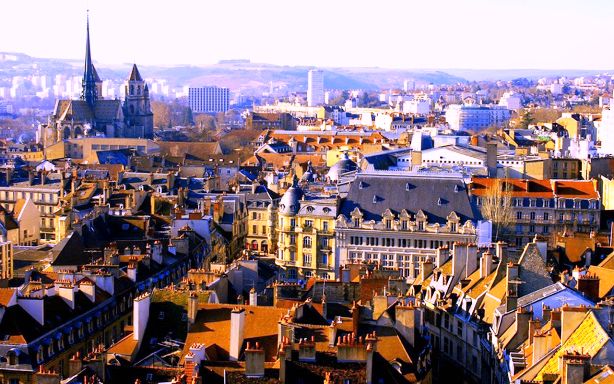 Shopping in Dijon
Dijon offers exciting shopping choices, a wonderful place to find gifts to give to your friends and family after returning from your France vacation. In Dijon , visitors can find one of the famous Galeries Lafayette department stores. Located at 41, rue Liberté, this massive retailer offers a variety of items. The La Toison d'Or is a second option for shoppers. There are also cafes , fashionable boutiques and tempting chocolate shops. Dijon only adds to the incentive to find cheap flights to Paris, France so that you can spend more of your vacation money on shopping and gourmet treats!
Tour Philippe le Bon
The Tour Philippe le Bon, or "Good Philip's Tower" stands at 46 meters and encircles the Dukes of Burgundy. The oldest portions of this tower date back to the 14th century. A trip to the top of the tower provides visitors with a breathtaking photo opportunity. All around, the town of Dijon lay before you. Buildings range from the charmingly ordinary to the sharply pointed spires and finely rounded domes of churches. Altogether creating an interesting skyline. The ancient palace was demolished then later rebuilt in the 17th century, and currently is Dijon's town hall. Many of the palace's significant rooms, such as the vast reception halls and grand kitchens, were transformed into fine art museums.
A Bit of Wine with your Dijon?
Dijon, the capital of Burgundy is close to the famous vineyards of Burgundy. Wine lovers must visit the Cote de Nuits and the Chateau du Clos de Vougeot. The wine cellars here date back to the 12th century, and when it is warm outside, these wine cellars provide a lovely, cool tour after roaming outside, taking in the beautifully vibrant vineyards. It goes without saying, no tour to Dijon would be complete without the obligatory wine tasting as you explore the cellars.
The Route des Grand Crus, or "Road of the Great Wines" runs through this area. Most famous of the wine produced are high quality red wines. Clearly, getting your hotels in Paris chosen and cheap flights to Paris, France in hand is just the beginning, Dijon and the rest of France beckon!