The Milestone Hotel and Apartments takes its name from the old cast iron milestone that stands in its original position beside the hotel. The occupants of this site have had many associations, ranging from a mistress of James II, a man who believed himself to be Shakespeare's grandson, and an aristocratic governess to the daughters of George II.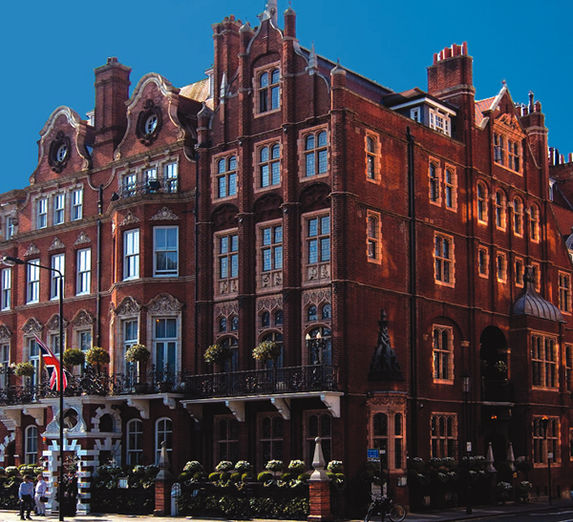 The original dwelling on this site was Kensington House, built around 1689 and first occupied by Foot Onslow, a Commissioner of Excise under William III.  His son Arthur Onslow (1691-1768) was a speaker of the House of Commons for thirty years; he sublet the property to George Davenport, an office in the Royal Bodyguard and the man who claimed Shakespeare as his grandsire.
From 1830 Kensington House was occupied as a private lunatic asylum before being replaced by a second mansion called Kensington House, constructed by the notorious company promoter, "Baron" Albert Grant, the founder of Leicester Square. Grant's shareholders invested the then colossal sum of £24 million in his projects, and never saw the majority of their investments again. Finally, in the 1880's Grant's white elephant was replaced by the two houses we see today.
The first house, No. 1 Kensington Court, was erected between 1883-1884 to designs by JJ Stevenson and constructed by Holland and Hannen.  Among its more interesting occupants was the first Baron Redesdale (1837-1916), the diplomat, author, and grandfather of the famous Mitford sisters.  His former home passed into hotel use around 1922, to be joined by No. 2 Kensington Court in 1925, constructed at the same time as No 1 to designs by TG Jackson.
In August 1986 the Milestone was badly damaged in a fire.  The resulting blaze took three hours to bring under control; the reason for the fire remains a mystery. The hotel deteriorated even further, and was sold to another hotel group, until in October 1998 The Milestone Hotel became part of the Red Carnation Hotel collection.
By September the following year the Milestone had been fully restored to its original architectural splendor as a unique five-star hotel with 45 luxurious bedrooms, 12 sumptuous suites and 6 two bedroom apartments: the benefits of its superb location were of course ever-present, with many of the rooms overlooking Kensington Gardens. Over the subsequent years the Milestone has been recognized with numerous awards and accolades, and today ranks as one of the best hotels in the world.
Guest rooms
Each guest room at The Milestone is a work of art – a grand statement of color and style – dressed with fine fabrics, fresh flowers, antique furnishings, and rare artworks.
No two rooms or suites are alike, yet each of our 44 deluxe guest rooms, 12 luxury suites, and six long-stay apartments casts its own spell. Some are richly decorated for a more intimate, inward-looking mood; others make the most of their stunning views over Kensington Palace and Gardens. At The Milestone, every room is an outstanding example of romantic elegance, comfort, and luxury.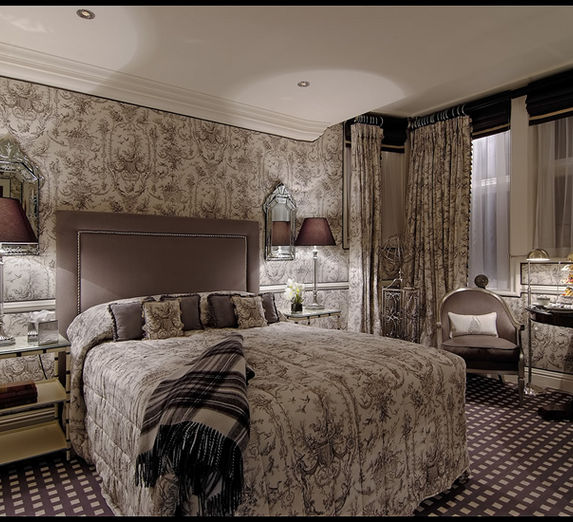 To keep your room looking pristine, the maid visits twice a day. Each time, she leaves a few special treats: home-made cookies, bonbons, tomorrow's weather forecast, chilled mineral water, hand-picked seasonal fruits, complimentary newspapers, delicious canapés, candles in the bathroom – perhaps even a small book of poetry.
Your room at The Milestone may be a sumptuous private dream world, but there's still plenty of discreet 21st-century technology to keep you in touch. There is complimentary high-speed wireless internet connection and interactive TV with movies on demand.
Dining
Dining at The Milestone is an event as much as a meal. Wherever you are – the ornate Cheneston's with its fine mahogany furniture, the chic Conservatory, or the split-level Stables Bar – there's more than enough time for relaxed conversation and magnificent food. And inspired by the fact that our front door is virtually within Champagne cork popping range of Kensington Gardens, why not enjoy our famous 'picnic in the park'.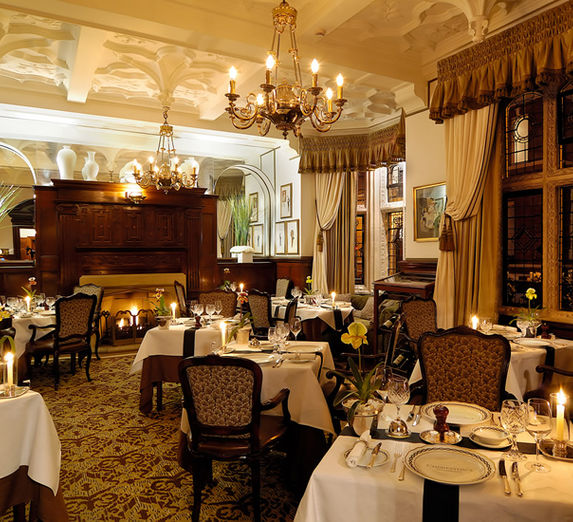 Our chef,  Daniel Collins, and his team make their mark serving fine cuisine with an accent on modern British dishes. They balance their natural creativity with a superb range of traditional comfort foods and a willingness to cook something special just for you. If they have the ingredients to hand (organic and, wherever possible, locally sourced), they'll rustle up exactly what you want – when you want.
There's a fine choice of wine too: more than 400 vintages. Passion for fine wines and gourmet food are the driving force behind everything we serve at The Milestone Hotel.
Spa & Fitness
This may be the heart of the city, but The Milestone Hotel has everything you need to maintain your fitness levels. There's a stream of flowing water in our resistance pool, miles of jogging tracks in Kensington Gardens and Hyde Park, a fully equipped gymnasium, and a luxurious spa treatment room.
 In a resistance pool, you swim against a constant flow of water. As a work-out, it's the equivalent of swimming several lengths of an Olympic-sized pool without moving from the point you started.
If you prefer to exercise in the open air, you only have to cross the road to find miles of paths amid the broad green expanse of the royal parks. There you can run (alone or with a personal trainer) or ride horses. Ask our concierge team for maps of the best trails and the most interesting walks.
Indoors, our gymnasium gives you enough equipment to raise your pulse as often as you need. Or maybe you prefer to reduce your heart rate. In that case our spa treatment room is a welcome refuge from the stress of travel and city life. Here you'll find an oasis of central London calm and a superb range of body treatments, beauty therapies, and top-to-toe massages.
For guests who enjoy a bit more of an intensive fitness regime we are able to offer the services of a highly skilled personal trainer. Daniel Garcia is a qualified and skilled personal trainer with several years' experience in Chelsea and Mayfair. He has an ACSM (American College of Sports Medicine) Certificate from Brunel University and uses methods such as injury rehabilitation, posture analysis and core stability training on a regular basis. In addition Daniel has undertaken frequent classes with clients in boxing training.
Sightseeing
The area around The Milestone is a playground for tourists, shoppers, and art lovers. There's history, music, science, London's most exclusive shopping, and plenty of open green space.
Nearby attractions include the Royal Albert Hall and the Albert Memorial, the Science Museum, the Natural History Museum (the dinosaurs never fail to delight), and the Victoria and Albert Museum (for stunning style and design).
Cross the road and you'll find Kensington Palace and Gardens, which lead on to Hyde Park and the famous Serpentine.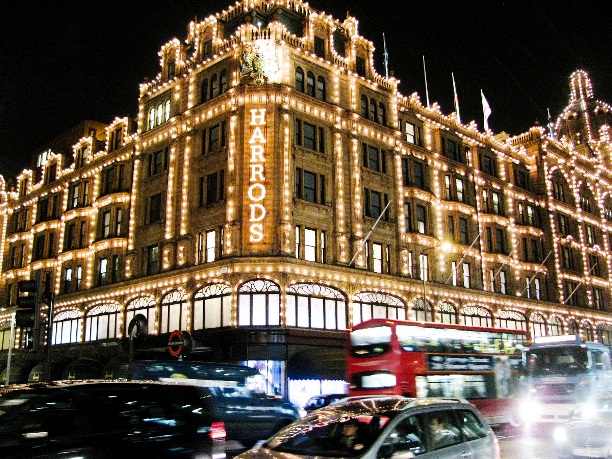 Knightsbridge is home to Harvey Nichols and the world's most famous department store, Harrods. For antique collectors, there's Kensington Church Street, with more than 60 dealers offering everything from antique furniture to impressionist paintings. Slightly further afield, you may find a bargain in the street markets around Notting Hill.
The West End and theatreland are also within easy reach. A short taxi ride takes you to Piccadilly Circus and the theatres off Shaftesbury Avenue.
With over 265 shops from luxury designers to high street lables, Westfield London offers an outstanding shopping experience. If you need to take a rest from the chic boutiques and leading brands there is a variety of places to eat and a mulit-screen cinema. Westfield is a short taxi ride away or can be access by public transport .
The Milestone Hotel
1 Kensington Ct
London W8 5DL, United Kingdom