A Cultural Tour Of Brussels Belgium
Brussels is a recognized center of European culture as the city has numerous historical monuments. However, currently the capital of Belgium is more known for the high development of modern science and art.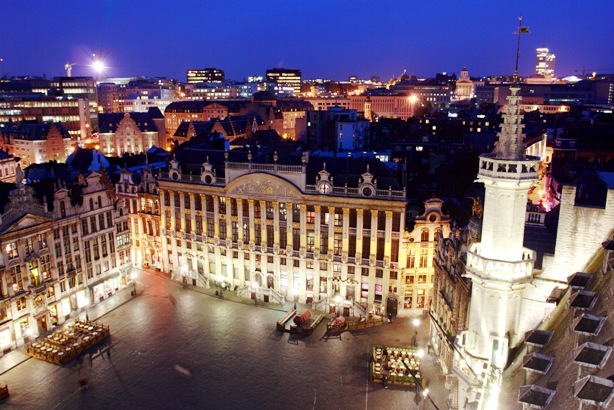 The symbol of Brussels is the famous Manneken Pis, The Peeing Boy, a fountain dating back to early 17th century, centrally located a few steps from the main square. Julien, as they call the sculpture of the boy is often decorated in various ways. To give him a dress is a particular honor which is only awarded to distinguished guests of the city.
In the historical center of Brussels there is the Grand Place, considered by many people as one of the most beautiful squares of the continent. Around it you can find the town hall, built in the Gothic style from 1401 to 1455, the so-called King's House (1515-1525), the House of Guilds (1696-1720). Nearby sits the Roman Catholic Cathedral of Saint-Michel-et-Gyudyul.
Its construction took over 200 hundred years, from 1226 to 1490. Truly, it is a remarkable monument of the Gothic architecture. Around this spectacular building the business districts of the capital are located. They are surrounded by numerous shopping areas and very interesting and picturesque boutiques.
The upper city was built after the historical center. Yet, it has many architectural monuments belonging to the 18th and 19th centuries, including the ceremonial ensemble of classic Plaza Royale (1774-1780) and the Place de Martyrs (1772-1775). This neighborhood can be called a City of Palaces.
You will find here the Palace of Justice (1866-1883), The Royal Palace founded in the 18th century and rebuilt several times, the last renovation was done in the 20th century. Other interesting palaces include the Houses of Parliament (1779-1783), The Palace of Fine Arts (1922-1928), The Palace of the Century (1935) which was built to commemorate the anniversary of independence of Belgium.
Categories: Abacos, Belgium, Brussels, Europe
Tags: Belgium, Brussel, Brussels, Brussels Royal Palace, Cultural Tours, Grand Place, Historical site, Manneken Pis, Museums, Palace of Fine Arts, Pasteur Institute, Royal Museum for Central Africa