Chula Vista Resort is conveniently located about 5 minutes north of downtown Wisconsin Dells. This allows easy access to local attractions and with Chulas unique setting on the cliffs of the Wisconsin River amongst the pine trees and nature, Chula Vista offers one of the best relaxing environments in the Wisconsin Dells area.
With water activities, dining options, and activities on site, Chula Vista offers the perfect spot for your next vacation, business trip, or family getaway. Drive in and enjoy the Wisconsin Dells area or stay on property and let our staff take care of you. Resort Fee Applies.
This  Wisconsin Dells resort has 2 restaurants serving breakfast, lunch and dinner so there's no need to worry about dining options on this trip. Make the most of your trip to United States of America by taking some time to relax as you will find beauty services and massage/treatment rooms on site.
Why not go for a swim as this resort features an outdoor pool and an indoor pool, a great way to unwind. Guests can also enjoy drinks at the beach or in the comfort of the lounge as there are bars both in and out. Other amenities include free parking.
Free wifi is just one of the great things you'll find at Chula Vista Resort, a formidable choice for guests looking for Wisconsin Dells spa resorts. There are many great attractions nearby, including Trappers Turn Golf Course, Jeremy Allen's Grand Illusions Theater, Ripley's Believe It or Not and Wizard Quest. Also close by are Timber Falls Adventure Park and Museum of Historic Torture Devices. Highlights include a golf course.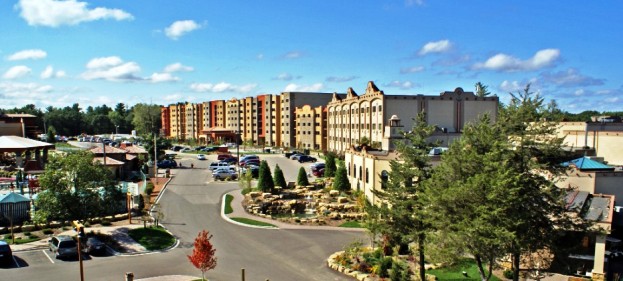 Categories: Abacos, USA, Winsconsin Dells, Wisconsin
Tags: Chula Vista California, Chula Vista Resort, Family vacations, Noah's Ark Water Park, Resort fee, Resorts, United States, Water Parks, WIsconsin, Wisconsin Dells, Wizard Quest