A guide to the Philippines
With its tropical climate, the Philippines is one of the many tourist destinations that travelers frequent to escape the cold weather. More than 7,000 islands comprise the Philippines, and the country is blessed with plenty of natural wonders. Colonized by the Spanish, invaded by the Japanese, and freed with the help of Americans, the Philippines offers a unique combination of historical landmarks.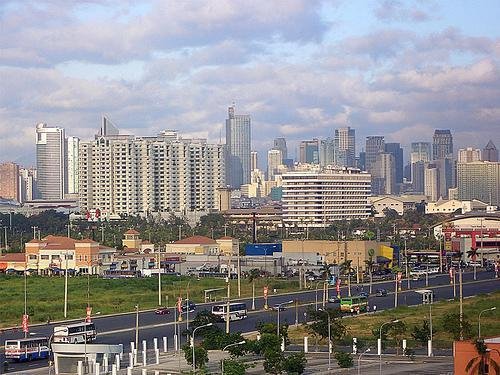 But ask any traveler – it is the warm and welcoming attitude of the people that makes any stay here truly unique and memorable.
Geography and Climate
As a tropical country, you can expect the weather in the Philippines to be sunny most of the time, except for the occasional storm that may cause the weather to be rainy and wet. The rainy season usually starts during June and lasts up to October, but recently the rain patterns have changed so that the rain lasts all the way to December.
Any season is good to travel to the Philippines, save for Holy Week when hotels charge triple the regular rate, as well as New Years when party hot spots like Boracay and other beaches are fully booked.Boracay White Beach.
As for geography, the islands that comprise the Philippines are divided into three groups – Luzon, Visayas, and Mindanao. Travelers can easily get around the country in a private car or the usual forms of public transport like buses, cabs, and jeepneys. If you find yourself in the walled city of Intramuros, a ride on a kalesa will certainly complete the Spanish feel that the city has to offer.
Things to Do
There are plenty of things to do in the Philippines, like swimming and relaxing at one of the beautiful white sand beaches of Boracay, enjoying the cool weather in the mountains of Baguio, exploring the Banaue Rice Terraces, or simply taking a stroll along Baywalk and enjoying the sun as it sets over Manila Bay.
Categories: Abacos, Asia, Manila, Phillipines
Tags: Ati Atihan Festival, Baguio, Banaue Rice Terraces, Beach Vacation, Boracay, Ifugao, Luzon, Manila, MasterCard, Philippine, Phillipines, Shopping, sightseeing, vacation