A Girls' Guide to Paris – The Girlfriend Getaway
Planning a week or just a weekend with the gals? Gratefully this is something that is happening more and more and because of these trips we girls, women and ladies come back refreshed and ready to tackle anything our men, children and jobs can throw at us. Basically I think it's nearly as effective as a week at a spa or months at the shrink's office. For my money, you can't find a more perfect location than Paris for a gal's getaway.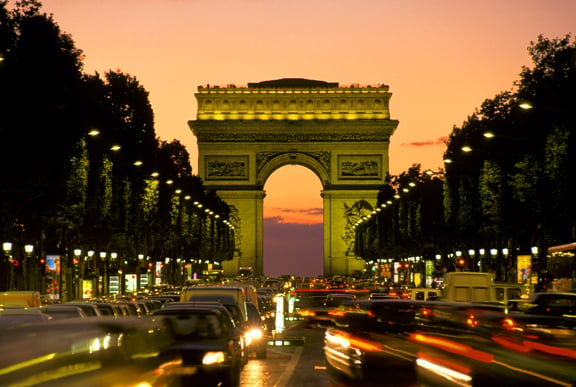 Men like Paris, most sane men like it a lot and 99% of the women I know LOVE Paris as in love, adore, cherish and don't want to leave. Why? Because Paris is all about beauty, with a little history thrown in just for fun. If you've got just a few days to capture all that is Paris, here are a few tips to make your planning that much easier.
First of all, don't try to do everything but do combine a dose of history, with a lot of walking, some culture, beaucoup de shopping, and plenty of wine, French food & laughs. Booking an afternoon at a Hammam can be an absolute gas as my friends and I found out several years ago.
It was the Mosquee de Paris that we tried and for only 38 euros per person we spent the better part of 3 hours there going from steam room to even hotter steam room, then cooling off in a cold water pool.
A very businesslike woman scrubbed us down with a powerful loofah and black soap until our skin shined. It might have been when we were all sitting around drinking mint tea waiting for our massages, in our birthday suits with a bunch of other ladies when the giggles started.
Categories: Abacos, Europe, France, Paris
Tags: Art Nouveau, Auvergne, Champs-Élysées, France, Galeries Lafayette, Girls Getaway, Marais, Marc Chagall, Paris, Shopping, travel, vacation