A Travel Guide To Barcelona
Barcelona is the second largest city in Spain with two million residents, and it is the capital of the region of Catalonia. Barcelona gained international recognition by hosting the Olympic games in 1992 which brought a massive influx of tourism to the city. Barcelona has a Mediterranean climate with mild, humid winters and warm, dry summers. Generally, the summer season lasts about six months, from May to October. December, January and February are the coldest months but large fluctuations in temperature are rare, particularly in the summer months.
Barcelona has since become one of the most popular city break destinations in Europe due to its unique and impressive cityscapes.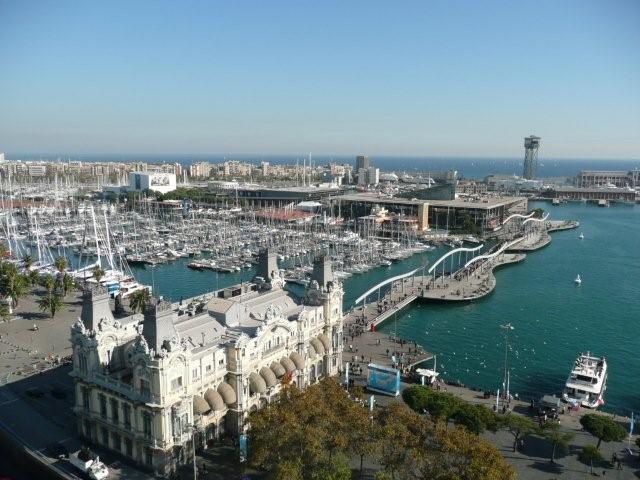 Where to Go?
Temple de la Sagrada Familia – A Giant Temple designed in the shape of a Latin cross with five hubs and three facades by the master architect Antonio Gaudi. The temple is most famous for its slender towers that rise nearly 100 meters above ground and with pinnacles decorated with ceramics.The completed sections and museum can be explored at leisure. If you only have time for one sightseeing outing, this should be it. La Sagrada Familia inspires awe with its slender height and unusual design, despite it's still not being finished after more than 100 years.
CosmoCaixa Barcelona – Barcelona's science and nature museum is the CosmoCaixa that was renovated in 2004 and in 2006. It has since received recognition as Europe's best museum. Here you can walk through a rainforest, explore the universe at the planetarium or visit the toca toca! – where you can play with animals such as starfish, fish and desert mice. It has a planetarium that is a tall dome with
14 meter in diameter. Here you take a journey through space and time and learn all about the universe and meteors.
Categories: Abacos, Barcelona, Europe, Spain
Tags: Barcelona, Family vacations, Historical site, Museums, Romantic getaways, Shopping, sightseeing, Spain, travel deals