Barcelona is the second largest city in Spain with two million residents, and it is the capital of the region of Catalonia. Barcelona gained international recognition by hosting the Olympic games in 1992 which brought a massive influx of tourism to the city. Barcelona has a Mediterranean climate with mild, humid winters and warm, dry summers. Generally, the summer season lasts about six months, from May to October. December, January and February are the coldest months but large fluctuations in temperature are rare, particularly in the summer months.
Barcelona has since become one of the most popular city break destinations in Europe due to its unique and impressive cityscapes.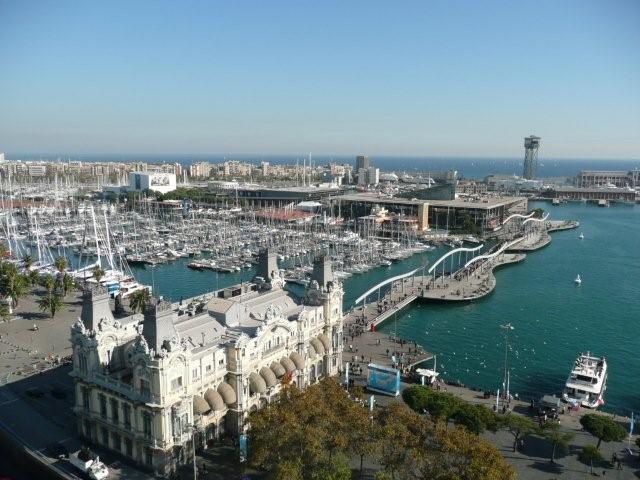 Where to Go?
Temple de la Sagrada Familia – A Giant Temple designed in the shape of a Latin cross with five hubs and three facades by the master architect Antonio Gaudi. The temple is most famous for its slender towers that rise nearly 100 meters above ground and with pinnacles decorated with ceramics.The completed sections and museum can be explored at leisure. If you only have time for one sightseeing outing, this should be it. La Sagrada Familia inspires awe with its slender height and unusual design, despite it's still not being finished after more than 100 years.
CosmoCaixa Barcelona – Barcelona's science and nature museum is the CosmoCaixa that was renovated in 2004 and in 2006. It has since received recognition as Europe's best museum. Here you can walk through a rainforest, explore the universe at the planetarium or visit the toca toca! – where you can play with animals such as starfish, fish and desert mice. It has a planetarium that is a tall dome with
14 meter in diameter. Here you take a journey through space and time and learn all about the universe and meteors.
Barcelona Aquarium – Barcelona has one of the world's largest aquariums. Here you can go into a tunnel under the water while the sharks swim right over your head. Barcelona Zoo is also home to lions, gorillas, chimpanzees, hippopotamuses, rhinoceroses, giraffes and elephants. The zoo is separated by areas relating to areas of the world where the animals are from. It is situated in the beautiful Parc de la Ciutadella, is a great place to spend a sunny day in Barcelona. There are enjoyable and picturesque areas to sit and relax, as well as over 325 species of animal to look at.
Museu Picasso – This is the most visited art gallery. The museum mostly displays his early works, but the exhibition also includes examples of his later works. Since all his works are in chronological order, you can easily follow this extraordinary artist's development.
What to Eat?
Barcelona is on the Mediterranean, so most of their foods being served are seafood. The neighboring Valencia and France also have had an influence on Barcelona's cuisine.
Fideua – It is characterized as a skinny, short noodles mixed with poultry, meat, vegetables and shellfish. It is their version of paella.
Calcotada – this is a local kind of baby onions called Calcots. The Calcots are burned over the open flame and then braised with the special Catalan sauce of tomatoes, garlic olive oil and almonds called Romesco.
Sarsuela – this is a variety show of the Catalan food – a seafood combination such like shrimp, different types of white fish, mussels, clams, lobster, squid, shrimps and crayfish. These ingredients are then mixed with lemon, tomato, olive oil, sherry, white wine, paprika and more spices in one casserole.
Crema Catalana This is a very delicious form of desert, a cold custard with crunchy caramelized sugar coating.