Acapulco- The Romantic Resort City
Acapulco It is a C-shaped bay and a beautiful resort city in the Mexican Pacific. It's also a major seaport and a popular resort for tourism. Many tourists take long holiday weekends and cruises from the United States, Canada, the Mexican interior and countries in South America. Due to its stunning beaches, exuberant natural surroundings and wonderful climate, this port has been dubbed as the Pearl of the Pacific.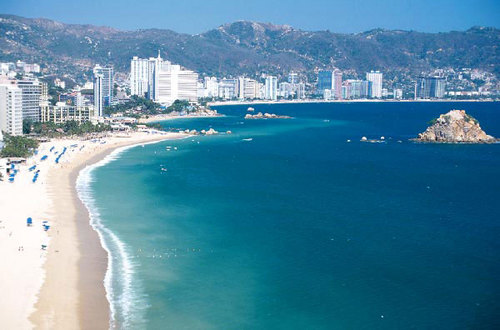 ACAPULCO TOURISM INFORMATION AND TRAVEL OVERVIEW:
The modern infrastructure has had very little impact on its original beauty and attractions. Acapulco offers an enormous range of attractions and activities along with calm sunny beaches and major hotel complexes, superb restaurants and wonderful nightclubs. The Nahua Indians, the Aztecs predecessors, lived in Acapulco around 3000 BC.
Even though an upscale vacation city, Acapulco tourism is still more reasonably priced than Cancun and is one of the best places to enjoy Mexican nightlife too including discotheques. Acapulco is truly a remarkable travel and tourism destination, adventure activities include bungee jumping, paragliding, swimming, Scuba diving, fishing and Surfing.
The town of Acapulco is very narrow, about one to half mile wide, surrounded by sea on one side and mountains on the other. With the semi circular bay of Acapulco, Mexico is considered to be the most beautiful bay of the world.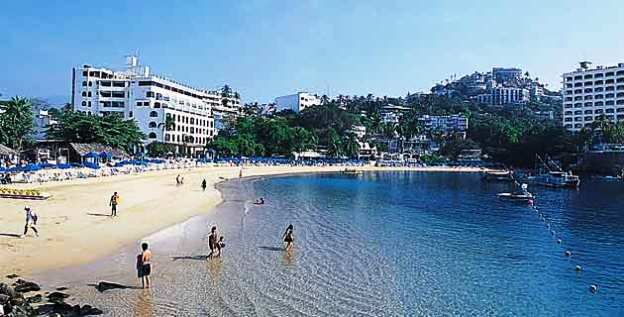 GETTING THERE:
Being a popular mega tourism area, getting here is very easy. Most major airlines fly into Acapulco City.
CRUISES:
You can also visit by taking a Cruise to Acapulco. There are several Cruise liners like Celebrity, Crystal, Cunard, and Princess Cruises which anchor off here.
TRANSPORTATION AND CAR RENTAL:
The city has many buses and taxi services that one can take. An important mode of transportation is the government subsidized 'Colectivo' cab system. These cabs cost 10 pesos per person to ride and operate on first come first serve rules. The bus system can be confusing to an outsider but cost under 5 pesos. Taxis are everywhere in Acapulco and un-metered, therefore the fare should be agreed before boarding. Yellow cabs are 10 pesos per person; buses are 4 pesos or 5 pesos and are air conditioned.
Categories: Abacos, Acapulco, Mexico
Tags: Acapulco, Beach Vacation, Costera, Family vacations, La Gran Plaza, La Quebrada, La Quebrada Mexico, mexico, Princess Cruises, Romantic getaways, Scuba Diving, Tourism