Amazing Hiking Trails in Arizona
Everyone knows that you can go to Arizona hiking the Grand Canyon, but what about other trails? There is plenty of great hiking in Arizona that has nothing to do with jockeying for position at the Grand Canyon. Many of them are difficult, but they reward with beauty that is seldom matched anywhere in the world. Here are some  of the best.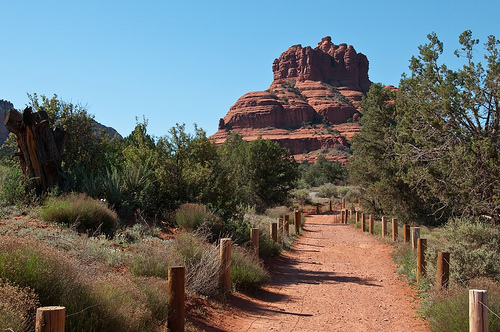 Wet Beaver Loop. This trail is extremely difficult, but it is an amazing hike in the Wet Beaver Wilderness Area. The trip is 22 miles round trip and needs more than one day to complete. Do not bring children on this trail. It is punctuated by camps, Waldroup canyon (stunning), and waterfalls. You will get wet when you do this hike. In fact, a portion of the hike is done entirely walking through water. You make a large loop to come back out where you began.
Picacho Peak. This hike is not too far from Casa Grande, and provides a stunning view of the Sonora desert from the top. The hike is very steep at times, and there are numerous switchbacks. The trail is seven miles round trip, unless you take the alternate trail to return from the peak (adding an extra couple of miles).
It is advisable to wear gloves on this hike and you may need to use steel cables to aid your climb at times. You must be in good physical condition to undertake this hike as some Class 3 climbing will be necessary.
Kendrick Mountain. This is a moderately easy trail, involving a 9.2 miles round trip. You will be able to look at a cabin and encounter some spectacular views of Mount Humphreys, Red Mountain, Sycamore Canyon, and also the North Rim of the Grand Canyon. Towards the end of this trail, there are a series of short switchbacks which will also provide some amazing views.
Tags: Adventure Travel, Arizona, Arizona travel, Arizona Vacations, etraveltrips, Family vacations, Grand Canyon, Hiking, sightseeing, travel