The American Club Resort Hotel – Kohler Wisconsin The Place – Not the physical buildings but this corner of the universe. Kohler is not on the strip. The American Club is not part of the scene. And that s exactly what makes this destination so magnetic.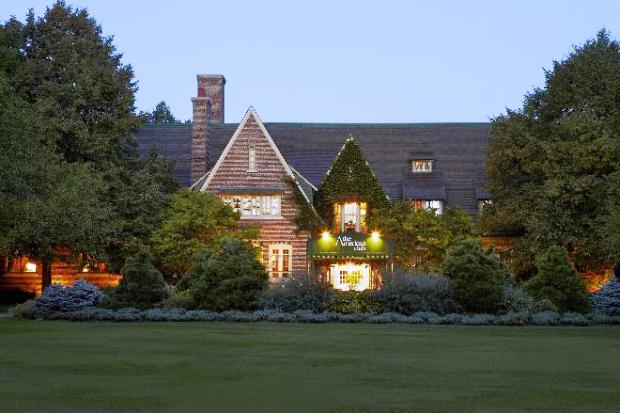 Teeming with historic charm uncompromising service and gracious hospitality here guests can get away from the cities and connect in this cozy corridor while still enjoying the finest amenities and most memorable experiences in the world. The People – The hosts at The American Club create relationships with each and every guest you simply won t experience anywhere else.
Every warmhearted intelligent representative shares and exhibits a passion for hospitality displaying genuine concern about the quality of each and every stay. As your hosts we listen pay attention to cues and proactively identify opportunities to help make each guest feel more at home. The Perfection – A single level of quality.
That s what guests deserve and can expect at The American Club- The Midwest s only AAA Five-Diamond Resort Hotel. Every touchpoint every interaction every activity every amenity – from luxurious accommodations to world-class spa and dining destinations to 25 specialty shops and boutiques to a state-of-the art health facility to four championship caliber Pete Dye-designed golf courses – everything can and should be perfect. If it s not we don t sleep until we make it so.
Guest rooms
Guests at the distinguished American Club enjoy elegance and luxury. Each guest room in the building honors a famous Americans with portraits, biographies and various memorabilia decorating the walls. The Tudor-style hotel has a total of 240 guest rooms and suites, all outfitted with a world-famous Kohler showering experience or whirlpool bath, refreshment centers and full guest-service privileges.
Choose from a wide variety of guest rooms – from standard rooms with one king or two double beds, deluxe and superior rooms with one king bed or two queen beds and a sitting area, or our heritage rooms with either one king or two queen beds, Baker furnishings and 500 square feet of space.
The American Club has a complete on-premises business center with high-speed Internet connection. The hotel also makes a Ford Expedition available to its guests free of charge, and is ideal for business meetings, on both intimate and large scales.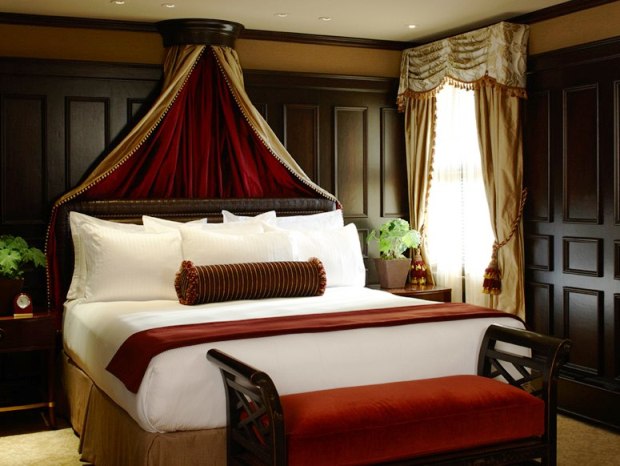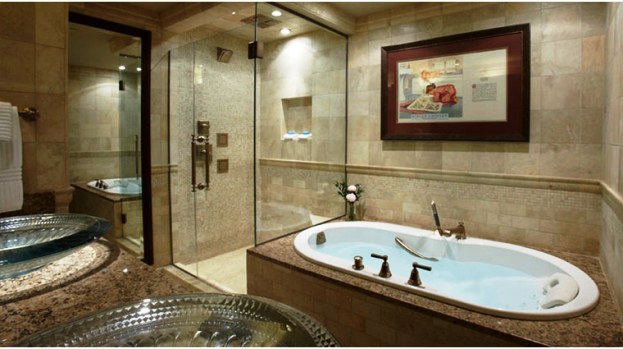 Dining 
The Immigrant Restaurant and Winery offers fine wines and contemporary cuisine with a decor that reflects the village's early European immigrant heritage. Dinner is served Tuesday through Saturday. Jackets are required for gentlemen, and reservations are recommended. The Wisconsin Room is The American Club's historic dining room, where regional favorites are served daily for breakfast and dinner. An American Bounty seafood suffet is offered on Fridays and a grand brunch is served on Sundays.
For a truly hearty, low-key dining experience, check out The Horse & Plow. In keeping with its salt-of-the-earth name, the restaurant serves soups, sandwiches and salads at lunch and dinner in a tavern-like atmosphere. The beer menu consists of more than 80 domestic and international bottled beers and more than 12 Wisconsin beers are on tap. Breakfast is served on Sundays.
The Greenhouse, meanwhile, specializes in getting the caffeine-and-sugar monkey off your back. The coffee bar features specialty coffees and homemade ice cream in an old-fashioned dessert parlor.
Spa
Relax and replenish your mind and body. Located next to The American Club in Kohler, Wisconsin, the Kohler Waters Spa is conveniently located so you can drop in for a nourishing treatment, or step into a robe and experience all-day immersion.  From our treatment rooms to our inviting locker room areas and warm relaxation pool, Kohler Waters Spa provides well-being around every corner. Enjoy our glass-enclosed rooftop deck with whirlpool, fireplace and lounge—a relaxing co-ed area to be enjoyed year-round.
The American Club Resort also offers a private, members-only Spa at Riverbend – a private club set in a grand historic mansion with 31 luxurious guest rooms and numerous exclusive amenities. The Spa consists of three elegant treatment rooms. Riverbend also offers salon finishing services, a secluded indoor-outdoor year-round swim-through pool, steam room, sauna, whirlpool and state-of-the-art exercise equipment.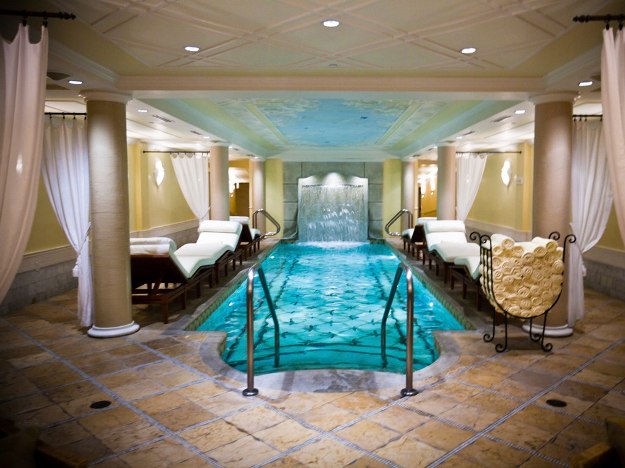 Golf
Designed by the legendary Hall of Fame architect Pete Dye, Kohler's four championship golf courses are all ranked among the best in the United States by the leading publications, and The American Club Resort is the only resort with four courses ranked in America's 100 Greatest Public Golf Courses for 2011/2012 by Golf Digest.
Blackwolf Run
Melded into a river basin formed by the flows of glacial runoff, Blackwolf Run features courses which have hosted the U.S. Women's Open and the Andersen Consulting World Championship of Golf. Experience these extraordinary courses – ranked among the best in the country.
River Course
Meadow Valleys Course
Whistling Straits
A throwback to the raw freshness of Ireland sculpted into the Wisconsin coastline, Whistling Straits offers two courses which have hosted the PGA Championship, U.S. Senior Open and the Palmer Cup. Experience these two must-play courses – both ranked among the best in the United States.
Irish Course
Straits Course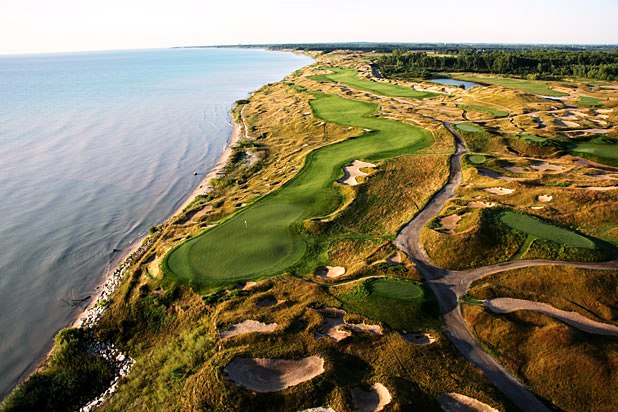 American Club Resort
419 Highland Dr.
Kohler, WI, 53044
TEL: (800) 344-2838
TEL: (920) 457-8000
http://www.americanclubresort.com/index.html