The American Club Resort Hotel – Kohler Wisconsin
The American Club Resort Hotel – Kohler Wisconsin The Place – Not the physical buildings but this corner of the universe. Kohler is not on the strip. The American Club is not part of the scene. And that s exactly what makes this destination so magnetic.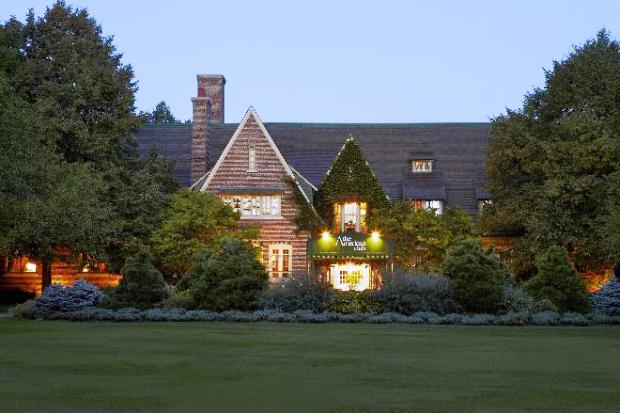 Teeming with historic charm uncompromising service and gracious hospitality here guests can get away from the cities and connect in this cozy corridor while still enjoying the finest amenities and most memorable experiences in the world. The People – The hosts at The American Club create relationships with each and every guest you simply won t experience anywhere else.
Every warmhearted intelligent representative shares and exhibits a passion for hospitality displaying genuine concern about the quality of each and every stay. As your hosts we listen pay attention to cues and proactively identify opportunities to help make each guest feel more at home. The Perfection – A single level of quality.
That s what guests deserve and can expect at The American Club- The Midwest s only AAA Five-Diamond Resort Hotel. Every touchpoint every interaction every activity every amenity – from luxurious accommodations to world-class spa and dining destinations to 25 specialty shops and boutiques to a state-of-the art health facility to four championship caliber Pete Dye-designed golf courses – everything can and should be perfect. If it s not we don t sleep until we make it so.
Guest rooms
Guests at the distinguished American Club enjoy elegance and luxury. Each guest room in the building honors a famous Americans with portraits, biographies and various memorabilia decorating the walls. The Tudor-style hotel has a total of 240 guest rooms and suites, all outfitted with a world-famous Kohler showering experience or whirlpool bath, refreshment centers and full guest-service privileges.
Categories: Abacos, Kohler, USA, Wisconsin
Tags: Blackwolf Run, etraveltrips, Family vacations, Golf, Golf courses, Golf Resorts, golf travel, Golf Vacation, Kohler, Kohler Hotels, Luxury Hotels, Luxury Resorts, Pete Dye, Resorts, Spa Resorts, Spa Vacations, The American Club, travel, Whistling Straits, WIsconsin, Wisconsis Hotels